The Scandinavian Centre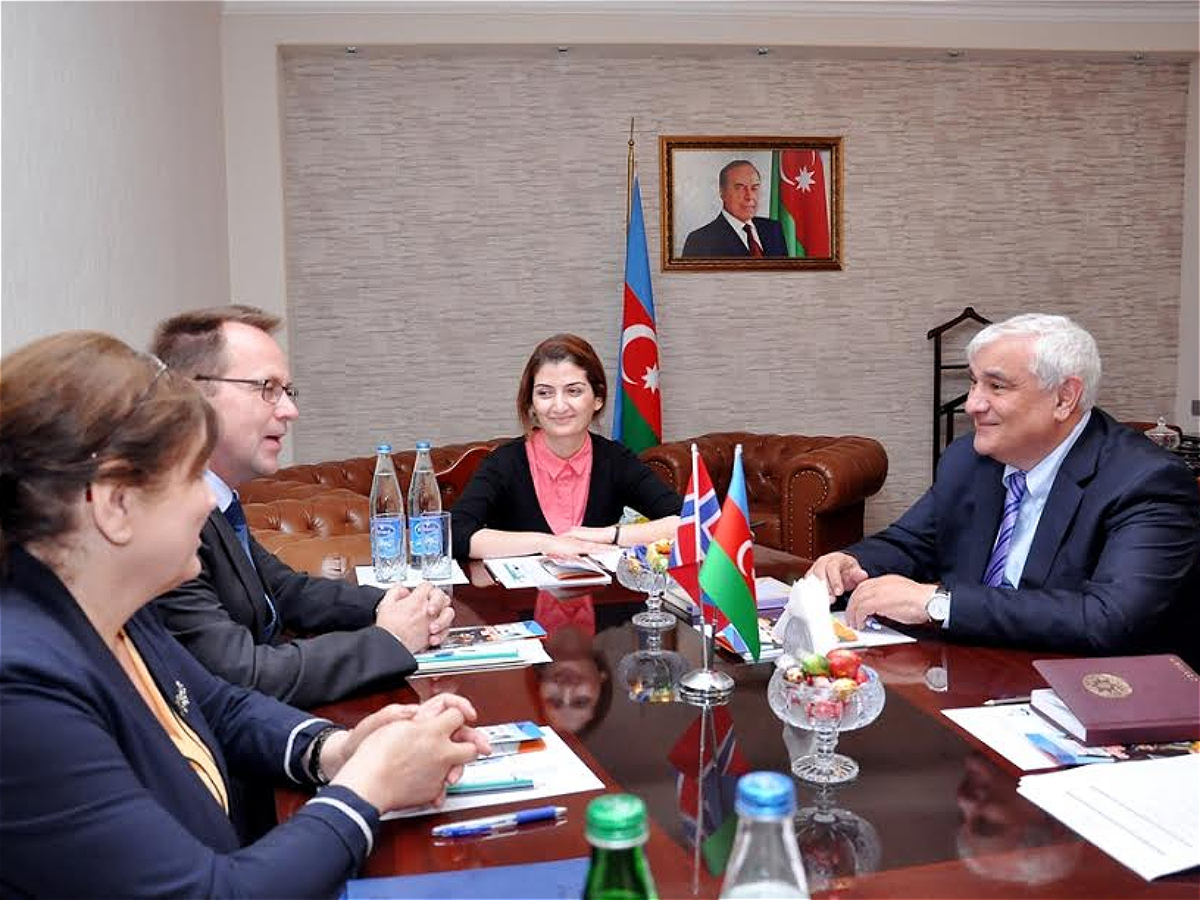 In 2006 a project of cooperation was signed between the University of Agder in the Norwegian Kingdom and Azerbaijan University of Languages (the AUL). Following the cooperation, a specialty of Scandinavian Studies was introduced at the AUL. Since 2007 Oslo University has joined the project. As a result of the project, the Scandinavian Centre was opened at the AUL on 3 May 2007.
The establishment of the Centre was supported by the AUL, the Norwegian Embassy to Azerbaijan and the Norwegian company "Statoil". To implement the curriculum developed for the specialty of Scandinavian Studies, the Norwegian government decided to finance the project for four years and appointed a coordinator of the project. Because of the termination of the project duration in 2010, on the basis of the application of the Universities the cooperation project was prolonged for three more years till 2013 with the financial support of the Norwegian Foreign Ministry.
In accordance with the project, Norwegian language specialists were invited from Norway in different years to teach Norwegian. Two AUL graduates, who got an MA education in the Norwegian language at the Norwegian Universities of Agder and Oslo, are teaching Norwegian now. In the frames of the program literature in Norwegian, English, Russian was sent to the AUL. This project founded the teaching of Norwegian and Scandinavian Studies in Azerbaijan.
At present there is a cooperation project between the AUL and the International Summer School of Oslo University for the years 2016-2019. On the basis of the project every year a group of AUL students and teachers consisting of 8 people in total attend a six-week course in the Norwegian language and other specialties at the International Summer School of Oslo University.
Besides, there is a cooperation project "A Critical Approach to Academic Writing and Reading" for the years 2017-2018 between the AUL and the University of Agder. The project envisages academic trips of the lecturers from the University of Agder to the AUL and the delegation of the AUL Faculty to the University of Agder.
The Library
There is also a library at the Centre. There are over 3000 books in the library. The books placed in the sections such as ethnography, psychology, history, art and culture, literature, economics, law, geography and fiction have been grouped in accordance with the courses the students of Scandinavian Studies attend. In the period of the project in general four books (Norwegian History, Academic Writing and Reading, Key to Writing, Norwegian Society and Culture) were translated from English and Norwegian into Azerbaijani. The books are mainly in Azerbaijani, English and Norwegian. The students of Scandinavian Studies can borrow the books of fiction for a week. Besides, DVD films, audio books, books on language and literature have been brought to the use of the Faculty. And the outsiders can make the copy of the books by submitting a document (their ID card).
Head of the Scandinavian Centre
Afandiyeva Vusala Elshad gyzy
Tel: (+99412) 441-22-78 (extension: 258)
E-mail: [email protected]