Israel and the Middle East Studies Center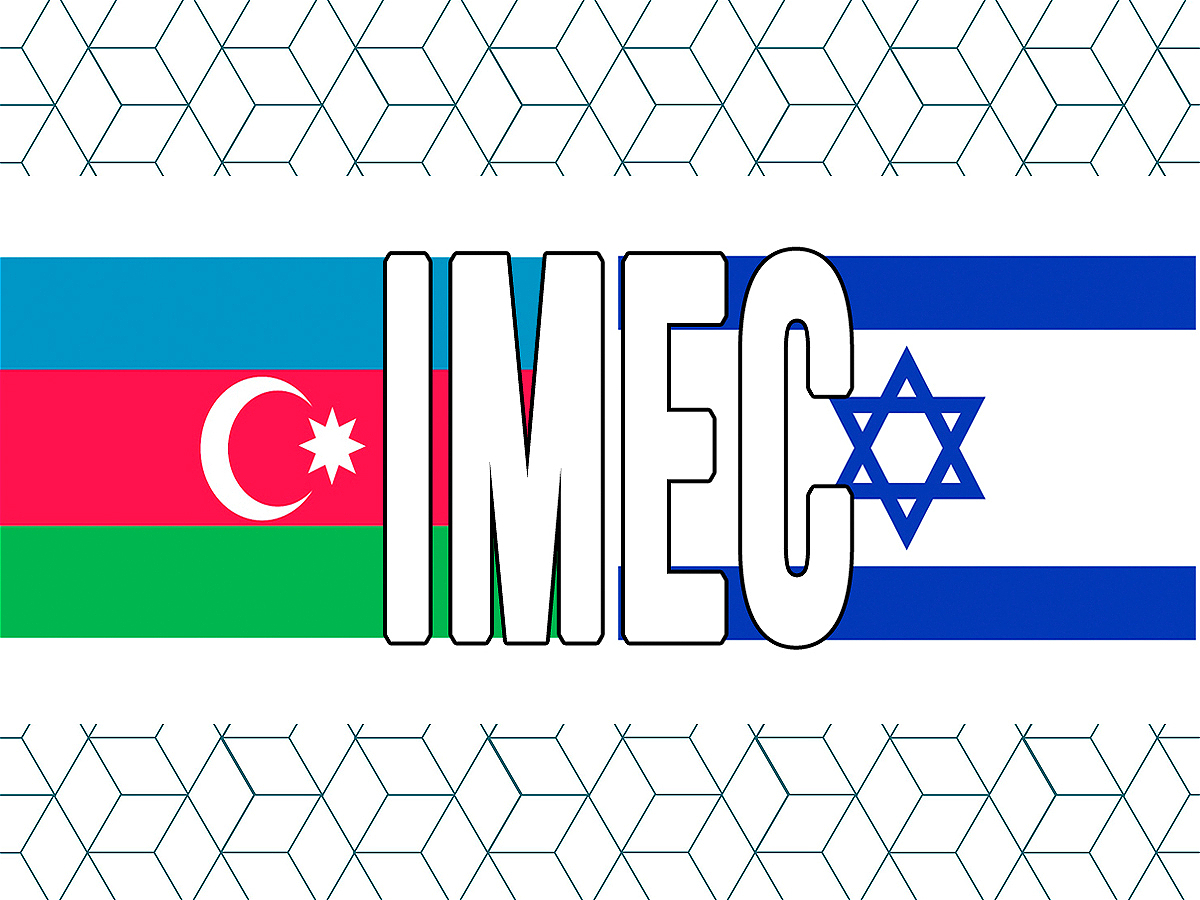 The Israeli and Middle East Studies Centre was opened in 2005-2006 in collaboration with the Israeli Embassy in Azerbaijan. The Centre was initiated following the introduction of the Israeli Studies program within the Faculty of International Relations and Regional Studies at Azerbaijan University of Languages. The Centre, which is open to students and staff from Azerbaijan University of Languages as well as other Universities, is well-equipped and contains all necessary technical means to facilitate effective research.
The activities of the Centre are aimed to support the academic goals of the program and to encourage students to expand their knowledge of the region, in particular of Israel. The Centre provides students, as well as teachers involved in the program, rich resources including books (about 800 titles in Hebrew, English and Russian), periodicals and audio-visual materials; hosts lectures and book presentations; and holds cultural activities to facilitate students' exposure to the social and cultural realities of Israel and Middle East. These activities are predominantly held through the collaboration of the Embassy of Israel in Azerbaijan. Thanks to this collaboration the Centre has established long-term cooperation with a number of Israel Universities including Tel-Aviv University, Hebrew University of Jerusalem and Haifa University. The Centre also initiates international programs within which students and graduates participate in different study tours, seminars, language courses financed by the government of Israel. Some of these programs last as long as one year. Needless to say that all these initiatives greatly contribute to further enhancement of diplomatic, academic and cultural relations between Azerbaijan and Israel.
The major component of the cooperation with various Israeli Universities is student exchange. Between 2011 and 2015, 7 students were sent to Israel for study programs of varying lengths.
The Centre has supervised the organization of a number of significant events such as the visits of the former President Shimon Peres (2009), Executive Director of the American Jewish Committee, David Harris (2016) and the Minister of Foreign Affairs of Israel Avigdor Lieberman (present Defence Minister) in connection with the 20th anniversary of Azerbaijani-Israeli diplomatic relations (2012). As an outcome of his visit, three students received a grant to study in Israel.
The Centre has also facilitated visits of Israeli professors and specialists during which they met with Azerbaijani students and delivered lectures to them on various themes.
Rules for the Use of the Books at the Centre:
1 coloured photo
a document certifying the personal identity
Note: The books may be borrowed for 20 days.
Senior Expert of the centre:
Khudiyeva Emilya Abdulla gyzy
Tel: (+99412) 441-22-78 (ext. 152)
E-mail: [email protected]
. . .
מרכז לחקר ישראל והמזרח התיכון
מרכז לחקר ישראל והמזרח התיכון נפתח בשנים 2005-2006 בפקולטה ליחסים בינלאומיים ולימודים אזוריים באוניברסיטה לשפות באזרביג'ן לאחר פתיחת מחלקת לימודי ישראל בתמיכת שגרירות ישראל באזרביג'ן.
מטרת הפעילות של המרכז: מתרותיו העיקריות של המרכז הן אלה:
1. לעזור לסטודנטים במחקרים מדעיים
2. לספק לסטודנטים עם ספרייה, מערכות אודיו וידאו
3. סיוע במחקר והשתתפות בתכניות בינלאומיות באוניברסיטאות זרות
4. לסייע בהכשרת מומחים מוסמכים שימלאו תפקיד חשוב בהתפתחות היחסים בין ישראל לאזרביג'ן.
מרכז לחקר ישראל והמזרח התיכון פועל בשיתוף פעולה הדוק עם שגרירות ישראל באזרביג'ן ועם האוניברסיטאות הישראליות.
במרכז יש ספרייה עשירה שמכילה כ-800 ספרים וכתבי עת בעברית, באנגלית וברוסית.
משנת 2005 למחלקת לימודי ישראל כל שנה נכנסים 10 סטודנטים שלומדים בתואר ראשון. הקבלה לתואר שני החלה בשנת 2013.
אירועים: המרכז ארגן מספר אירועים רשמיים ובינלאומיים במהלך פעילותו.
מרכז לחקר ישראל והמזרח התיכון מנסה לעזור לסטודנטים להשתתף בתוכניות השונות המועצות על ידי ממשלת ישראל. בשנת 2009 נשיא לשעבר מדינת ישראל שמעון פרס היה בביקור רשמי באזרביג'ן, ובמסגרת ביקורו הוא היה באוניברסיטה לשפות באזרביג'ן ונפגש עם הסטודנטים ועם צוות המרצים.
בשנת 2012, באפריל שר החוץ של מדינת ישראל אביגדור ליברמן (עכשיו שר האוצר) היה בביקור רשמי לרגל השנה ה-20 ליחסים הדיפלומטיים בין רפובליקת אזרביג'ן ומדינת ישראל, והוא השתתף בטקס פתיחת המרכז אחרי התיקון. בפקודתו של אביגדור ליברמן נשלחו שלושה סטודנטים ללמוד בישראל.
בתמיכת המרכז הוזמנו פרופסורים ומומחים יהודיים לאזרביג'ן כדי להיפגש עם הסטודנטים האזרביג'ניים ולהרצות להם הרצאות בנושאים שונים.
כללי השימוש בספרייה:
1. תמונה אחת
2. תעודת זהות
הערה: ספרים ניתנים ל-20 ימים.
המומחה הראשי של המרכז לחקר ישראל והמזרח התיכון: חודייבה אמילייה
מומחה: ספארובה גונאי
(מספר פנימי) 1-52 (+99412) 441-22-78 / 79טלפון: פ
[email protected] דואר אלקטרוני: