Oruc Musayev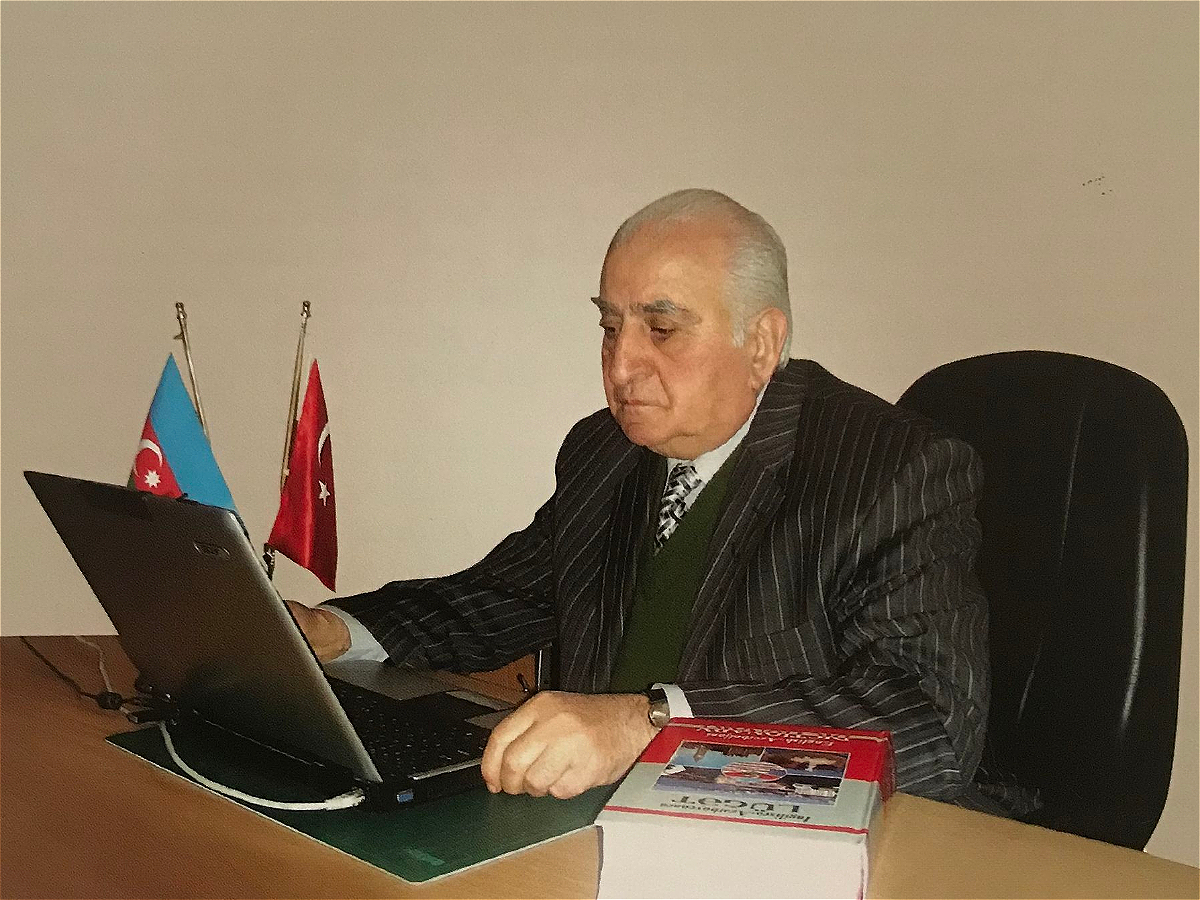 Oruj Musayev

Azerbaijani lexicographer, English language specialist, Doctor of Philological Sciences, Professor Oruj Musayev (Turksever) was born in 1929 in Dallakli village of Shamkir region. After finishing secondary school, he entered the English Language Faculty of the Azerbaijan State Pedagogical Institute of Foreign Languages and graduated with honours in 1953. The same year he took the postgraduate course there and in 1961 he defended his thesis and got the degree of Candidate of philological sciences.
He received his second higher education in 1964 at the Faculty of Philology at Azerbaijan State University.
He began his career in 1956 and for more than 50 years worked at the Azerbaijan University of Languages, English Grammar Department, first as a teacher, then as a senior teacher, then as an associate professor, and since 1985 as a professor at the same department, educating the younger generation. He headed the department for more than 20 years, and for 7 years he worked as a Vice-rector for Scientific affairs. In 1998 he was awarded the degree of Doctor of Philological Sciences.
At present, he continues his labor and scientific activity as the Head of Indo-European languages Department at the Institute of Linguistics named after Nasimi of the Azerbaijan National Academy of Sciences.
He showed great interest in scientific activity as early as a second-year student. Being a member of the Student Scientific Society, he wrote a scientific work "On the translation of Mehdi Hussein's novel" Absheron "into English" and won the contest among scientific works of students of higher educational institutions of the country. He dedicated his life to the research work with great enthusiasm, and wrote a number of articles, monographs, as well as numerous textbooks and teaching aids for secondary and higher schools of our country. Thanks to him, two large-scale dictionaries - Azerbaijani-English (1996) and English-Azerbaijani (2003), which were a very valuable contribution to the lexicography of Azerbaijan, were published for the first time.
Compiled by such a highly educated specialist in both languages, these dictionaries are characterized by very high quality and accuracy.
.