Fakhreddin Veysalli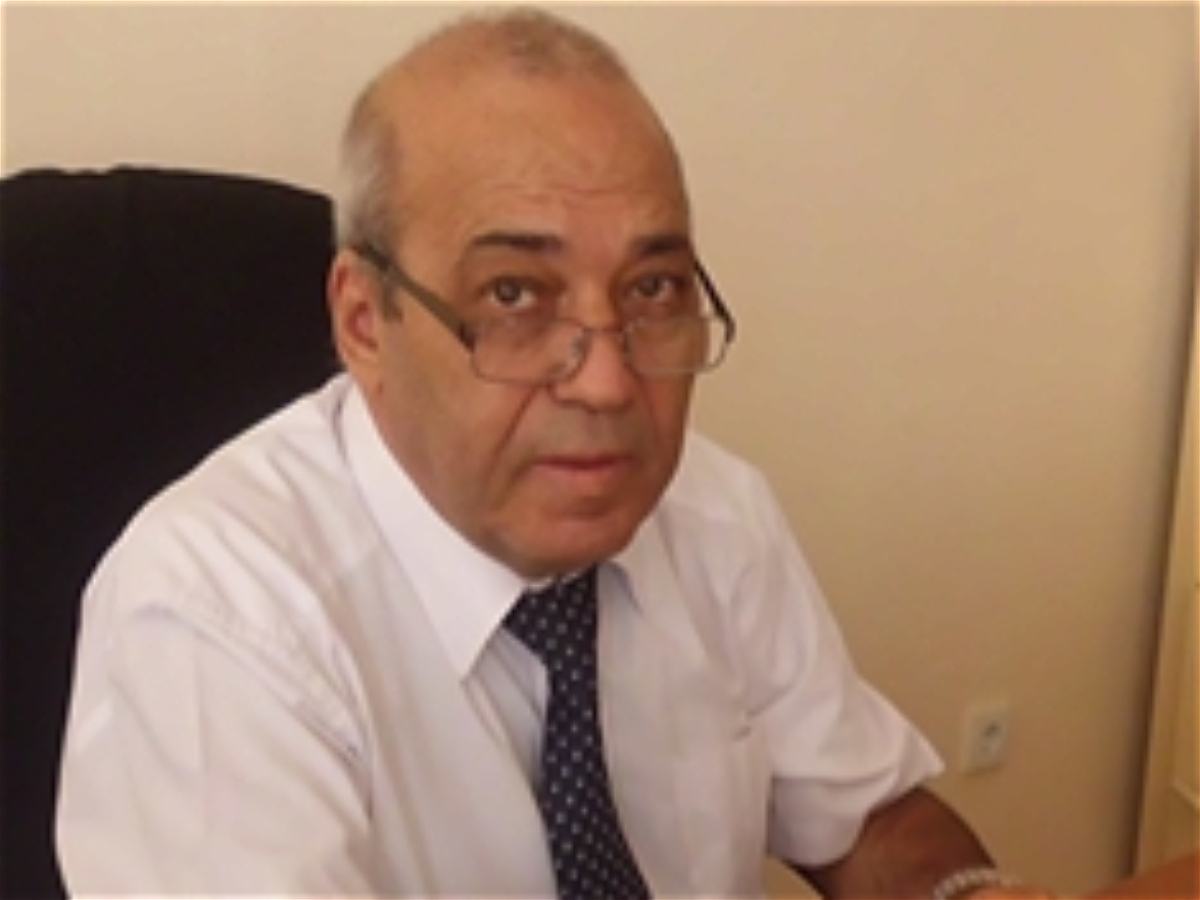 Fakhreddin Yadigar oglu Veysalli, Azerbaijani prominent linguist, Doctor of Philology, professor, was born May 11, 1943 in the Yenikend village of Kurdamir region in an intellectual family.
In 1960 he was accepted to the department of German language at the faculty of European languages of Akhundov Azerbayjan Pedagogical Institute .
He studied at the postgraduate course in Leningrad. Participated in seminars and lectures of such prominent scientists as Academician В. В. Vinogradov, V. M. Zhirmunsky, Prof. Y. S. Maslov, V. G. Admonin, M. I. Matusevich and others, and learned from them the subtleties of linguistics.
In 1971 he successfully defended his doctoral thesis, and received his PhD degree in Germanic Studies (Ph.D.).
In 1980 his book of ''Phonetics of German language" in Azerbaijani language. F. Veysalli defended his doctoral thesis in Leningrad, and received the first PhD degree in philological sciences on Germanic Studies.
In 1983, he received the title of professor.
His merits in studying the problem of variability of segmental and suprasegmental units in linguistics are undeniable.
He was a member of specialized scientific councils in Tashkent, Tbilisi and Baku, and was an opponent of dozens of candidate and doctoral dissertations.
His monograph "Lehrbuch der deutschen Phonetik" was published in German in 1989.
F. Veysalli translated into Azerbaijani a number of works of fiction, including the story of German writer T. Storm "Immen Lake," and Jalil Mammadguluzade's story "Mailbox" into German.
As the author and presenter of the program "Native Language" in the first program of the Republican radio, which was broadcasted 50 times in three years, Fakhreddin Veysalli contributed to the solution of problems , related to the Azerbaijani language. Numerous speeches and articles about the Azerbaijani language on television, radio, and in the press aroused great interest among listeners, viewers, and readers.
The International Society of Phonetic Sciences, which highly valued scientific and pedagogical works of the outstanding linguist, as well as scientific research in the field of phonetics and phonology, admitted him into its ranks. As a member of this society, Fakhreddin-muallim twice spoke at the International Congress of Phonetic Sciences (Tallinn, Stockholm). He was selected by the American publisher "Selected World Leaders" as the most famous person of 1998.
In 1999, at the 10th congress of the World Society of German Language Teachers in Frankfurt/Oder, he succeeded in getting Azerbaijani German teachers to join the society, and at the 11th and 12th congresses of the same society held in Lucerne (Switzerland-2002) and Jena (Germany-2009), he gave a presentation.
His "Introduction to Germanic Linguistics" and "Foundations of Structural Linguistics" (in V volumes), "Language" (2008), "Semiotics" and other works may be considered as the new stage of the author's scientific creativity.
F. Veysalli translated the world scientific and theoretical literature on linguistics into Azerbaijani language.
He translated from German E. Koseriu's work "Introduction to general linguistics", who is considered one of the greatest linguists of the 20th century, wrote an article "Introduction" to it, and published it with notes (Baku, 2005). He translated philosopher Nietzsche's work "Thus spoke Zarathustra" from German into Azerbaijani (Baku, 2007), edited and published N. Chomsky's work "Language and Thinking" in Azerbaijani language with notes.
The prominent linguist F. Veysalli is the editor of many textbooks, teaching aids, and the author of articles on the main problems of linguistics.
Another direction is connected to his social and pedagogical activity. His books "Our language, our zeal, our concerns" (Baku, 1993), "Language, society and politics" (Baku, 2004), "Native language: Azerbaijani language on air" are of special interest. The world is seriously interested in the scientific work of the famous linguist. Thus, after he translated "Native Language" by K. D. Ushinsky into Azerbaijani language, this work was published in Sweden in 1999 in the magazine "Tribuna" with Persian script.
His book "Questions of Phonetics and Phonology" , published in Baku in 1993, was also published in Ankara, translated by Prof. M. Musaoglu and titled "Phonetics of the Azerbaijani Turkic Language".
For more than seven years (1994-2001) Fakhreddin-muallim was a member of the Presidium of the Higher Attestation Commission of Azerbaijan. At present he is a professor at the Azerbaijan University of Languages. For many years he worked as head of the European Language and Literature Department under the Ministry of Education of the Republic of Azerbaijan.