Shimon Peres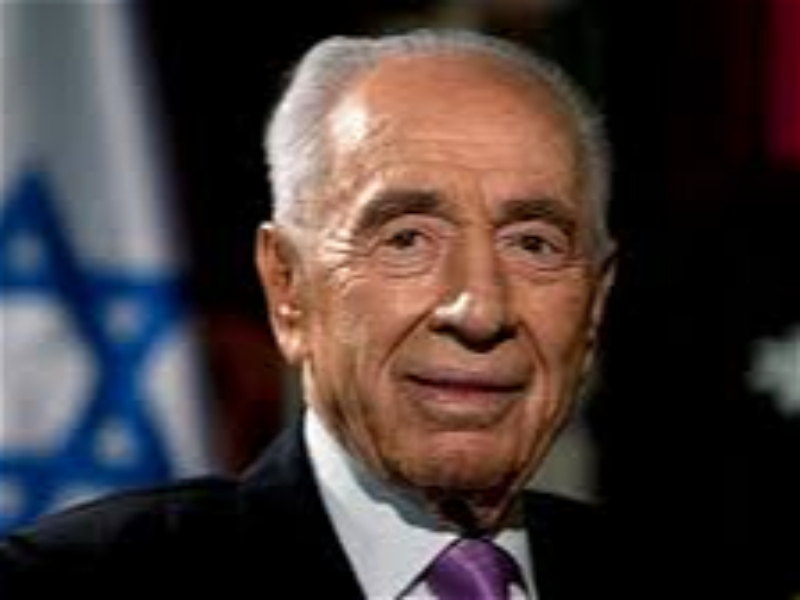 Shimon Peres was the Prime Minister of Israel from 1984-1986 and 1995-1996, and the 9th President of Israel from 2007-2014.
Szymon Persky was born on August 2, 1923 in Vishnevo region of Poland.
From 1959 to 2006, Peres was repeatedly elected to the Israeli Knesset. He was the leader of the Avod (Workers') Party. In 1994, he was awarded the Nobel Peace Prize along with Yasser Arafat and Isaac Rabin. In November 2008, he was awarded the Order of the Knight of the Great Cross by the United Kingdom.
In 1949, he was appointed Head of the Israeli Defense Ministry's delegation to the United States. In addition, Peres continued his education at New York and Harvard University. He studied at Harvard University, Faculty of Administrative Management.
In 1952 Peres was appointed Deputy Director General of the Israeli Ministry of Defence, then Director General of the Ministry of Defence (1953-1959). While in office, he reorganised the Ministry, improved military relations with France, suceed to subordinate a large part of the state budget under the Ministry's control, and gradually involved industry of the country, which began to fulfil numerous military orders. It was during his tenure that Israel became a very powerful country in military terms. He initiated the Israeli nuclear project: his contribution to the development of nuclear reactors was significant. In 1956 Peres was awarded the Legion of Honour Order.
From 1988 to 1990, Peres served as Deputy Prime Minister and Minister of Finance of Israel.
Peres has significantly improved relations with Arab countries and has become an ideologist of peace talks with the Palestine Liberation Organization (PLO).
Peres is the author of 11 books. Many of his books are devoted to the Arab-Israeli conflict.
Peres has translated works by Leo Tolstoy, Albert Camus and a number of well-known writers and took a special interest in German philosophy, opera and theater.
On June 29 by the decision of the Scientific Council of Azerbaijan Language University, which he visited during his official visit to Azerbaijan in 2009, Peres was awarded the title of AUL Honorary Doctor.
Peres died in 2016.