AUL Rector met with the 1st year students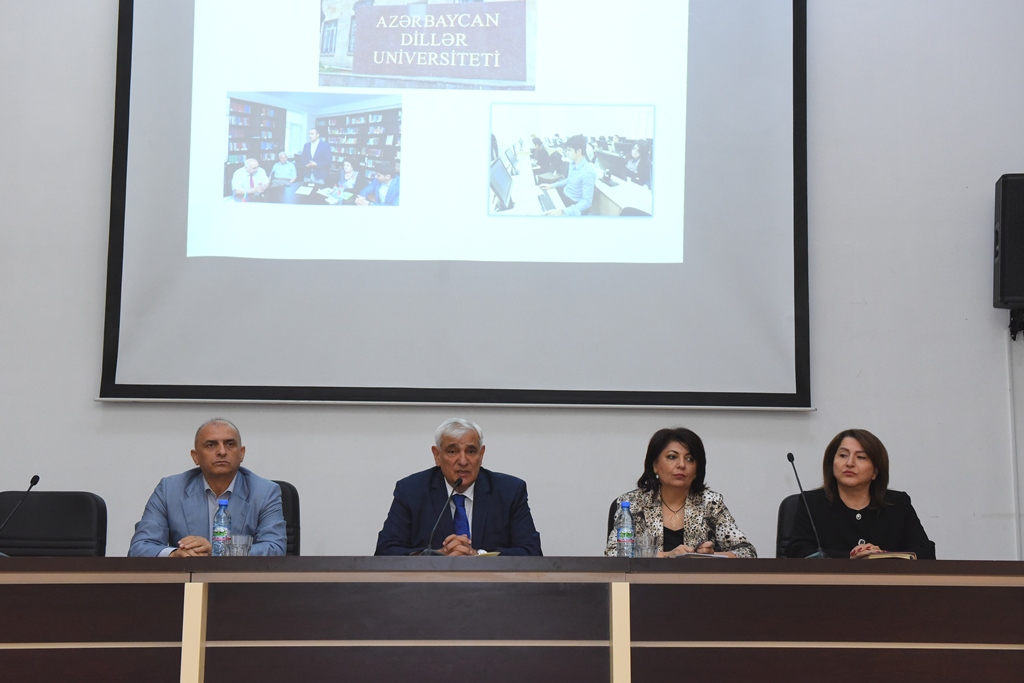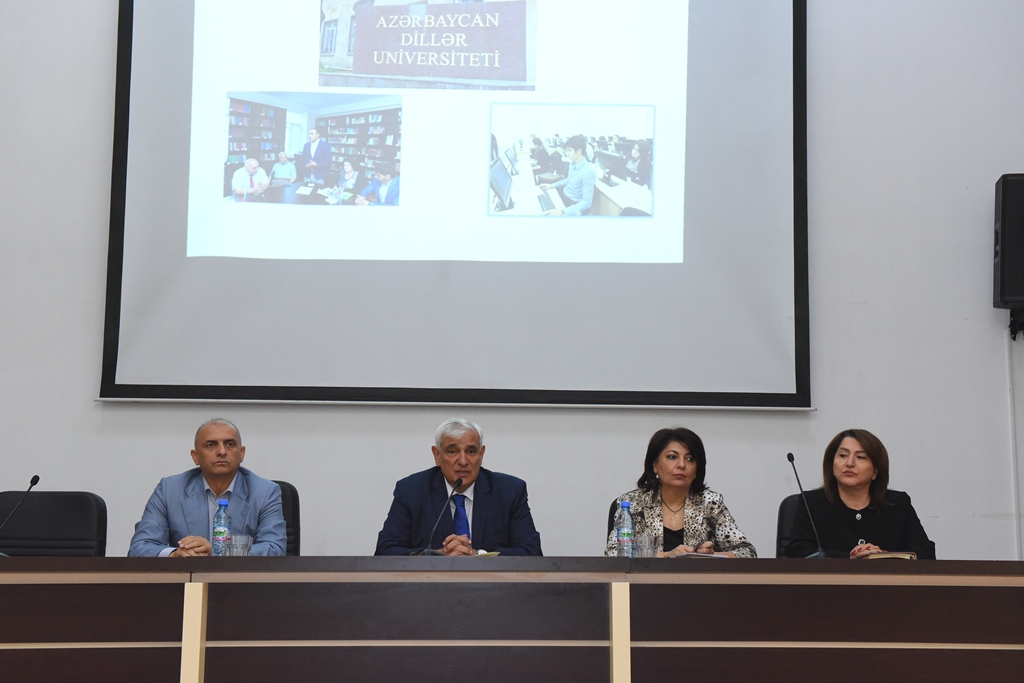 On September 24, Azerbaijan Language University (AUL) Rector, Academician Kamal Abdullayev met with the 1st year students of 2019-2020 academic year (Faculty of Education).
Vice-Rector, Deans, Heads of the Chairs and the teaching staff took part at the meeting.
Rector mentioned that a meeting with the students was a significant event. He told that these meetings would be organized on a constant basis, and would be aimed at the prevention of the possible problems, which could occur in future. Kamal Abdullayev congratulated the freshmen and expressed his hope that the choice of the University would play the important role in their future career building and that knowledge and experience, obtained at the University, would allow them becoming worthy representatives of our country:-"These are your first steps into the independent life. I wish you success in this journey. I ask your teachers to regard you not as the pupils but as their colleagues. And I want to congratulate you with the new Faculty establishment, first graduates of which you would be. I wish your student`s life to be easy and productive, relations with the teachers -trusting and respectful, studies- successful. I`m sure you would make worthy representatives of our University. I wish you to become decent citizens, living and working under the principles of love and devotion to their country, to its flag and hymn in accordance with the President`s expectations. I wish your achievements to be acknowledged by the President. I wish that all of us always respect and follow the directions of our Great Leader's successor".
Kamal Abdullayev described the conditions, created for University students, such as Language and Cultural Centres, Unions and Clubs, functioning there; and spoke of the events and workshops organization and projects implementation.
Rector's Adviser for Social Affairs Aladdin Aliyev noted that it`s a great honour to be AUL student. He added that AUL University students play an important role in our Republic Students Union development. A.Aliyev congratulated the freshmen and encouraged them to study well and to participate actively in the University social life. During the meeting Academician Kamal Abdullayev responded to the questions, raised by the students.