Kamal Abdulla met with rector of Naama University Center in Algeria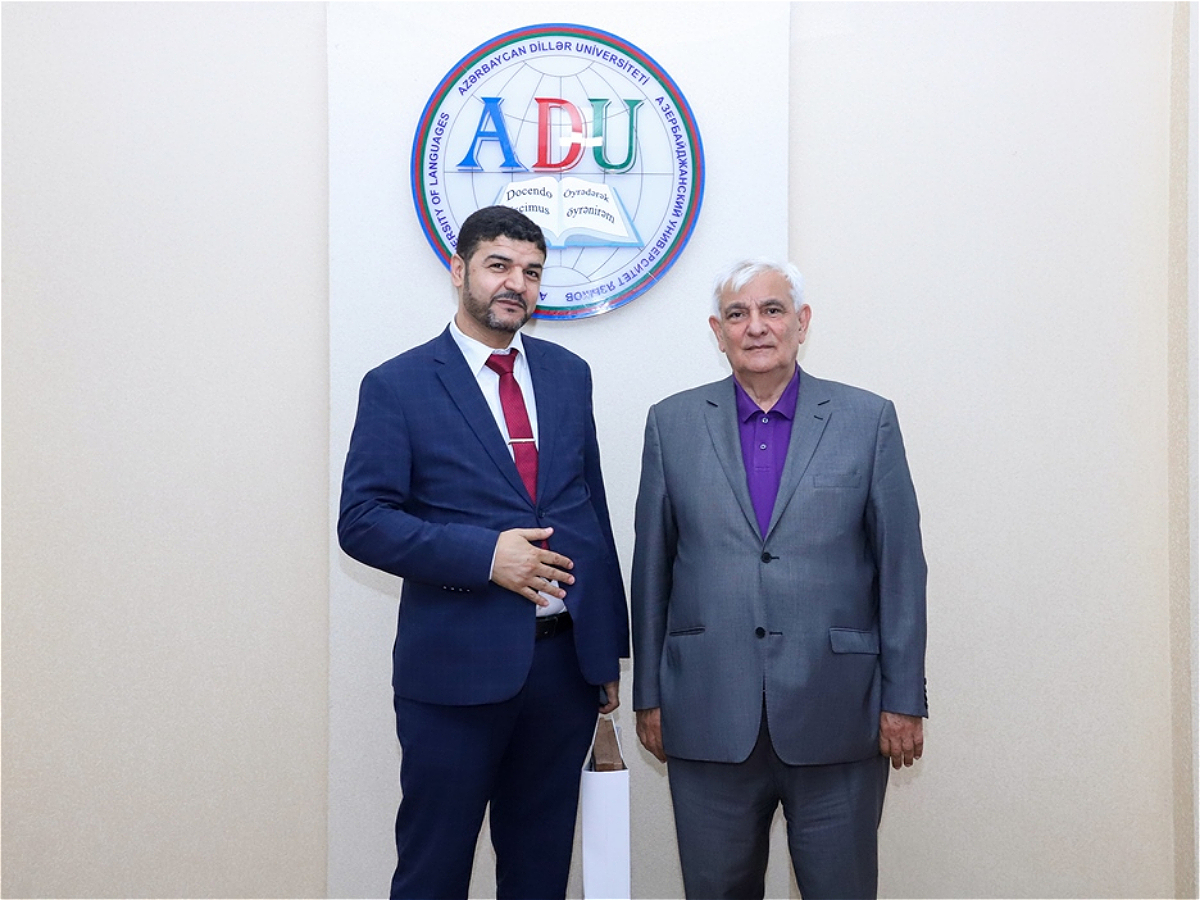 A meeting with rector of Algeria's Naama University Center Safi Habib was held at the Azerbaijan University of Languages on July 17. The possibility of cooperation between the universities was discussed at the meeting.
It was noted that the visit to AUL is characterized by its significance and importance. Speaking about the objectives of the visit, the guest talked about the conclusion of new agreements on cooperation and exchange of teachers and students.
The guest explained the principles and mechanisms of the university he represented.
In Naama University Center new methods and approaches are used in foreign language learning. Also, speaking about the double degree project, the guest told about the modern application in the educational structure.
During the meeting the issues of scientific research, publication of scientific journals and joint research were discussed.
Rector of AUL, academician Kamal Abdulla, told the guest about the language and cultural centers operating in AUJA.
It was noted that mutual learning opportunities have yielded positive results. As a result, AUL has recently been ranked 300th in modern languages among 1600 universities in the QS international ranking table.
The meeting continued with a discussion on opportunities and prospects for future academic cooperation.
Later, Rector Safi Habib familiarized himself with the Azerbaijan University of Languages.