Kamal Abdulla met with Israeli Ambassador to Azerbaijan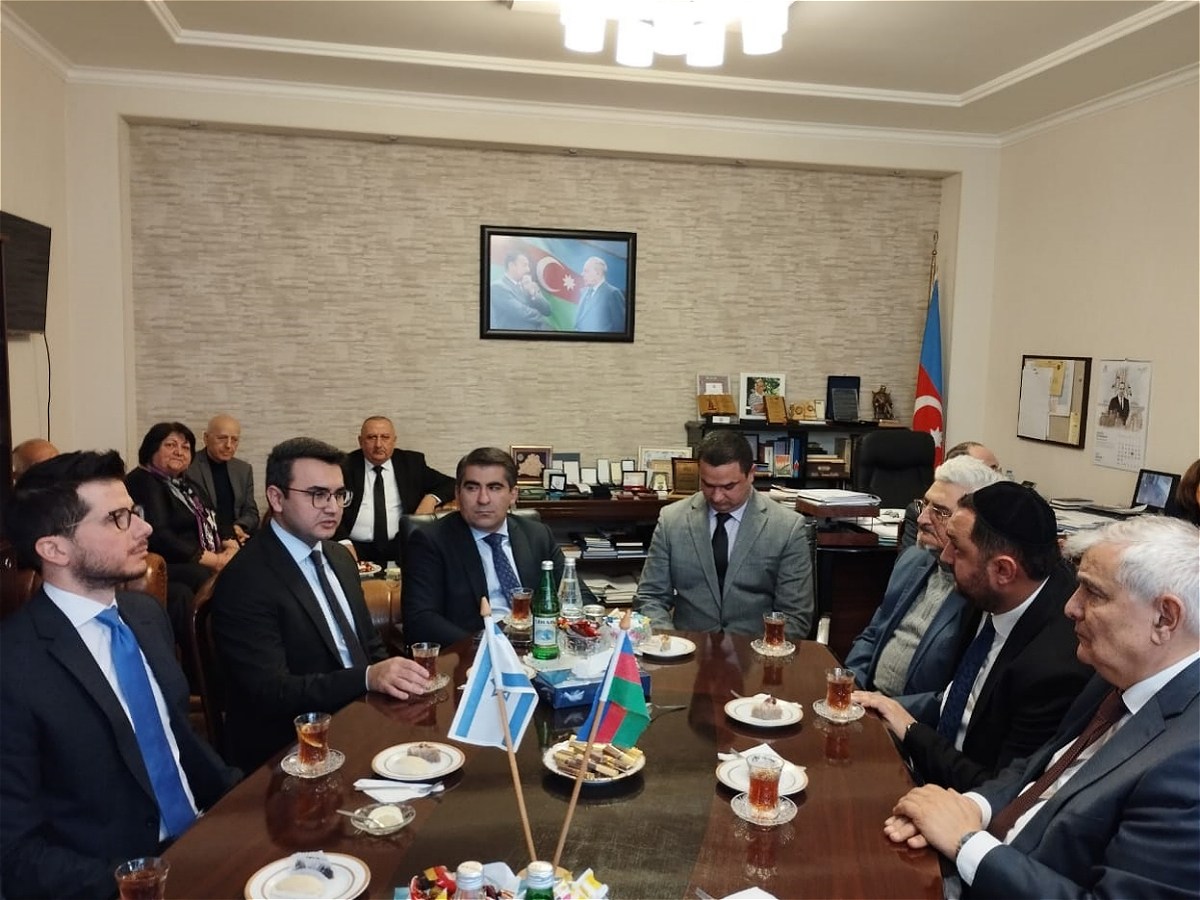 On January 25, Rector of the Azerbaijan University of Languages (AUL), academician Kamal Abdulla met with Ambassador Extraordinary and Plenipotentiary of Israel to our country George Dick.
Greeting the guests at the university, the rector talked of the development of Azerbaijani-Israeli relations.
The meeting was devoted to the memory of the victims of the Holocaust with deep sorrow.
It was noted that this genocide, a great crime against humanity, is also etched in the memory of history as a symbol of the struggle against oppression: "Today is a day of brotherhood, a day of unity, a day of triumph of human faith and human strength. Today is also a day when the struggle of humanity against evil becomes a symbol. With deep sadness I offer my condolences on behalf of the Azerbaijani intelligentsia, on behalf of the staff of our university. I would like to stress that the victims of the Holocaust did not give their lives in vain. They once again proved to the whole world the firmness, struggle and greatness of the Jewish people. Today we always feel brotherhood between Israel and Azerbaijan.
Ambassador Extraordinary and Plenipotentiary of Israel to our country George Dik expressed gratitude to the University authority and employees for hospitality and attention. It was noted that Azerbaijan is the only country in the Muslim world with a large Jewish community. This is an indicator of values that exist and are upheld in Azerbaijan: "Throughout history hatred has led to tragedies, Jewish people have experienced this in the last century. Every country in the world has its own tragedy. On International Holocaust Remembrance Day, we honor all victims in all countries. By remembering such events, we can prevent them from happening again. Mass murder and genocide continue to take place in the world today, and we cannot ignore it. I believe that in the future we will live in a world where there will be no such tragedies.
Ravan Hasanov, executive director of the Baku International Center for Multiculturalism, spoke about the importance of the meeting. It was noted that, as every year, this year is Holocaust Memorial Day in Azerbaijan. Azerbaijan is one of the addresses of tolerance and multiculturalism in the world.
Historically our country has had a Jewish heritage, our peoples have always lived together and supported each other in good and bad times. This was proved during the First and Second Karabakh wars.
Head of the Mountain Jewish Community in Azerbaijan Milikh Yevdayev and others noted that during the Holocaust of 1941-1945 over 6 million Jews were exterminated. It was noted that 1.5 million of them were children. There are no big or small tragedies. The Khojaly tragedy is one such tragedy. In that tragedy 613 Azerbaijanis were killed, including women and children.