Presentation of the novels "Incomplete Manuscript" and "The Valley of the Magicians" was held in Moldova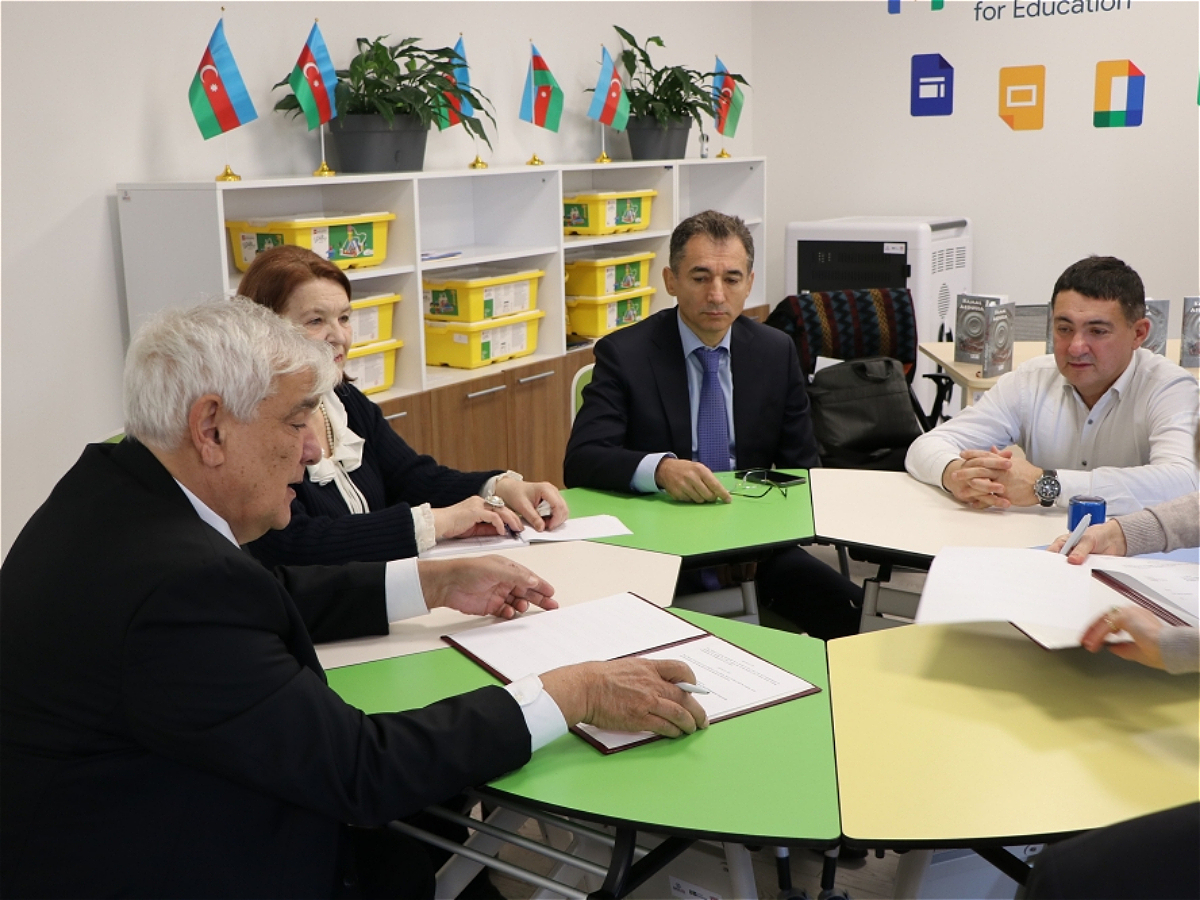 In Chisinau, the capital of Moldova, a Memorandum of Cooperation was signed between the Ion Creanga State Pedagogical University and the Azerbaijan University of Languages.
Rector of Azerbaijan University of Languages Kamal Abdulla, Ambassador Extraordinary and Plenipotentiary of Azerbaijan to Moldova Gudsi Osmanov and Vice-rector of the State Pedagogical University, named after Ion Creanga Olga Gerlovan, participated in the signing ceremony.
Then there was a presentation of the novels of People's Writer of Azerbaijan, Academician Kamal Abdulla, "The Valley of Magicians" and "Incomplete Manuscript", published in Romanian language.
Before the presentation, the guests were introduced to the activity of the Azerbaijani Sunday School, established by the Congress of the Azerbaijanis of Moldova and functioning at the State Pedagogical University, named after Ion Creanga.
Chairman of the Congress Elchin Bayramov gave information about the Sunday school of Azerbaijanis, and then the students introduced the guests with the history of the Victory Day.
Later, a presentation of Kamal Abdulla's books in Romanian was held in front of the large audience.
Ambassador Gudsi Osmanov, deputy of the ruling Party of Movement and Solidarity of Moldova Vitalie Jacot and the translator of the books into Romanian, doctor of philological sciences, publicist Ludmila Bejenaru spoke at the presentation about the activity of Kamal Abdulla.
They noted that these books would make a great contribution to the development of literary ties between Azerbaijan and Moldova.
At the end of the event the author, Kamal Abdulla, thanked everyone who helped in the presentation of the novels, and told about the history of creation of the novels "The Valley of Magicians" and "The incomplete manuscript".
The presentation of the books continued with an interesting discussion between the author, the translator, and the audience. Then Kamal Abdulla signed his books for the guests.