AUL Rector met with Hungarian Ambassador to Azerbaijan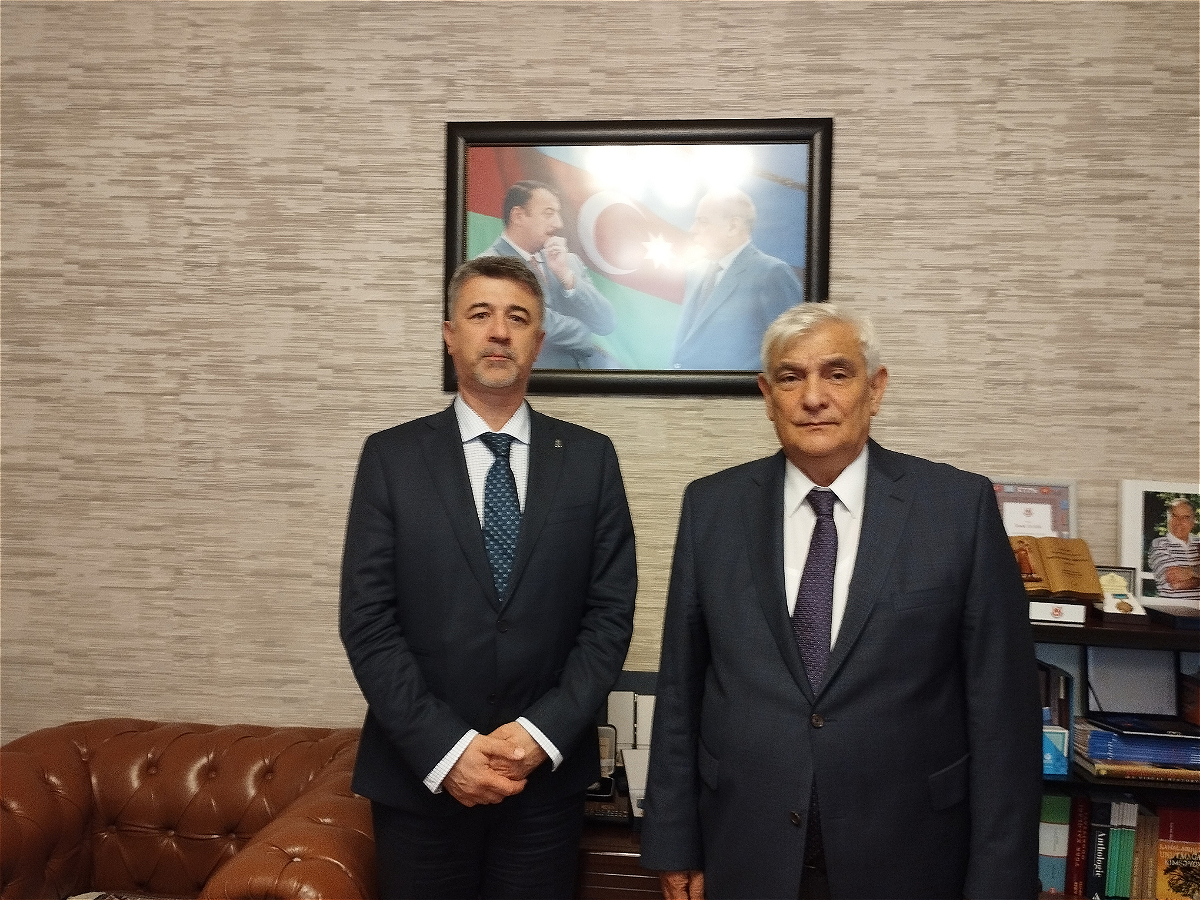 AUL Rector met with Hungarian Ambassador to Azerbaijan
On October 27, Rector of Azerbaijan University of Languages (AUL), Academician Kamal Abdulla met with
Hungarian Ambassador to Azerbaijan Tamas Torman.
The rector said he was pleased to see the ambassador at the university and spoke about the importance of
relations between Azerbaijan and Hungary.
It was noted that the Hungarian center, which operates at the AUL, is directly involved in the organization of
a number of important events. It was reported that the center is able to provide resources for students
studying Hungarian language and culture, and positively influence the activities of teachers. One of the main
principles of the center is its contribution to the development of relations between Hungary and Azerbaijan.
The rector invited the guest to participate in the Embassy Hour project at the university.
AUL Rector Kamal Abdulla emphasized, that one of the main goals should be to establish a center for
Azerbaijani language and culture at one of the Hungarian universities, as teaching Azerbaijani language at a
Hungarian university is extremely important.
Hungarian Ambassador to Azerbaijan Tamas Torman thanked the leadership of the university for the
attention. The envoy positively responded to the rector's proposals, noting necessary steps will be taken in
this direction. Talking about the advantages of mutual cooperation, the ambassador underlined that there
would be new directions of cooperation.
It was noted that friendly and partnership relations exist between the two countries. It was emphasized that
this partnership is displayed at the level of scientific cooperation.
During the meeting new perspectives were discussed on the development of scientific work and the
exchange of students and professors through the embassy.
Then the ambassador got acquainted with the language and cultural centers operating in the AUL of
different countries.