28 May – AUL celebrated Independence Day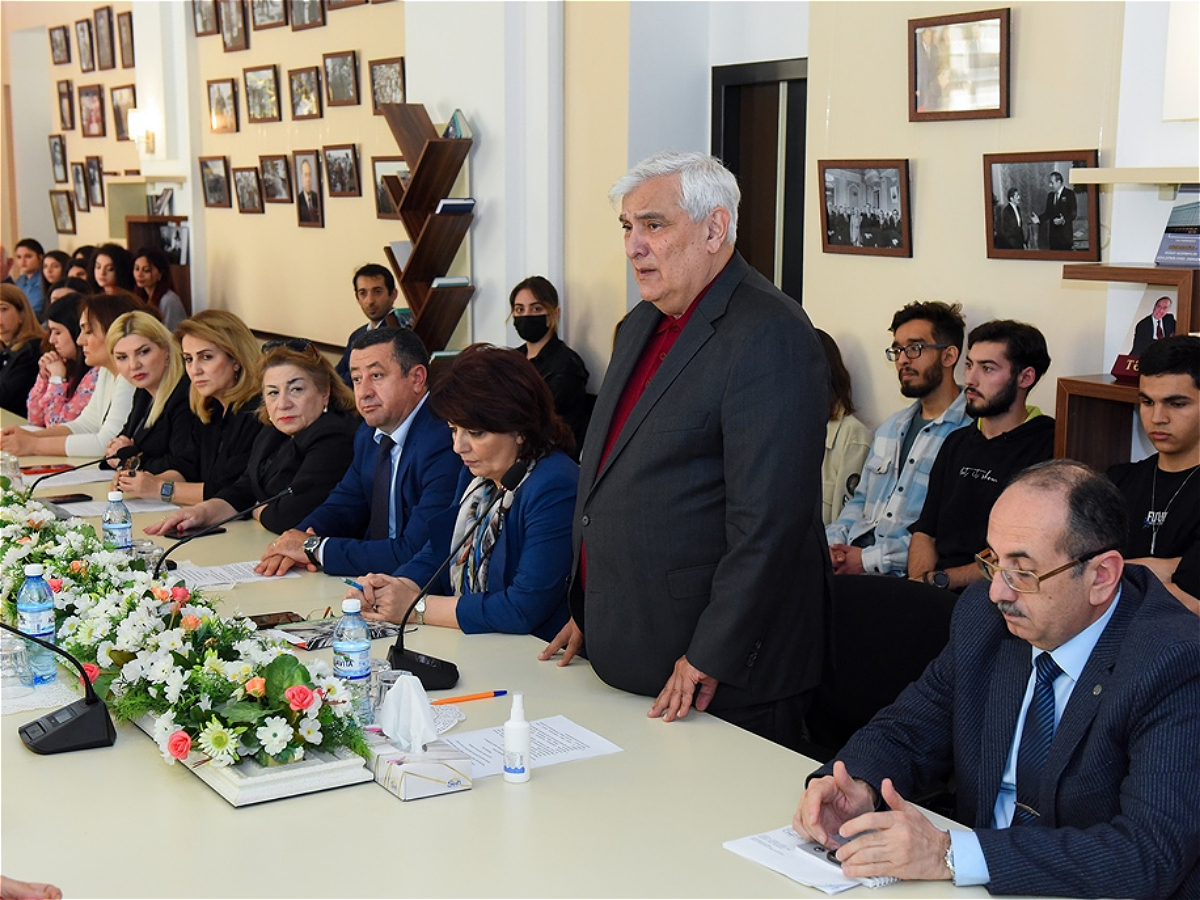 28 May – AUL celebrated Independence Day
Event, dedicated to May 28th Independence Day, was held at Azerbaijan University of Languages on May 26.
The national anthem of the Republic of Azerbaijan was played, the memory of our heroic sons who fell for the independence, territorial integrity and sovereignty of Azerbaijan, was honored with a minute of silence.
Rector of AUL, academician Kamal Abdulla, said creation of the Democratic Republic of Azerbaijan on May 28, 1918 became a great historical event in our country. Having set a goal to build an independent, free and democratic republic, the Azerbaijan Democratic Republic gained national consciousness of its people just in 23 months of its activity and demonstrated its ability to determine its own fate.
The newly formed Azerbaijan Democratic Republic has honorably fulfilled its difficult historical task.
Since the first days of its existence the Democratic Republic of Azerbaijan, based on the principles of people's power and equality of people, eliminated the racial, national, religious and class inequality, giving the equal rights to all citizens.
Dean of Faculty of International Relations and Regional Studies, professor Ibrahim Kazimbeyli said the role of the Democratic Republic of Azerbaijan in the history of statehood and socio-political thought of our people is unrivalled.
The Democratic Republic of Azerbaijan with its 23 month history has proved that Azerbaijani nation is capable to live independently and restore its statehood traditions.
Associate professor at the Department of Caucasian Studies and History of Azerbaijan of AUY, Namik Kerimov made a report. It was noted that, for the first time in the East, the establishment of an independent republic based on democratic and secular values was declared to the world. Creation of the Democratic Republic of Azerbaijan was a new stage in life of our nation in the twentieth century, a historical event.
Lecturer of the Chair of Regional Studies Lamia Namazova learned the history of struggle of the Caucasian Islamic Army for territorial integrity of the Popular Front. They talked about the formation of a government in Ganja and the liberation of Baku.
Sevda Maharramova, associate professor at the Philosophy and Social Sciences Department, spoke in the context of the Popular Front's financial and monetary policy.
Associate Professor of Philosophy and Social Sciences Department Shafag Abdullayeva touched upon economic factors in settlement of Azerbaijani-Georgian territorial disputes. It was noted that these factors have come to the fore in the direction of achieving mutual economic cooperation and peace.