New Japanese Study Centre room opened at Azerbaijan University of Languages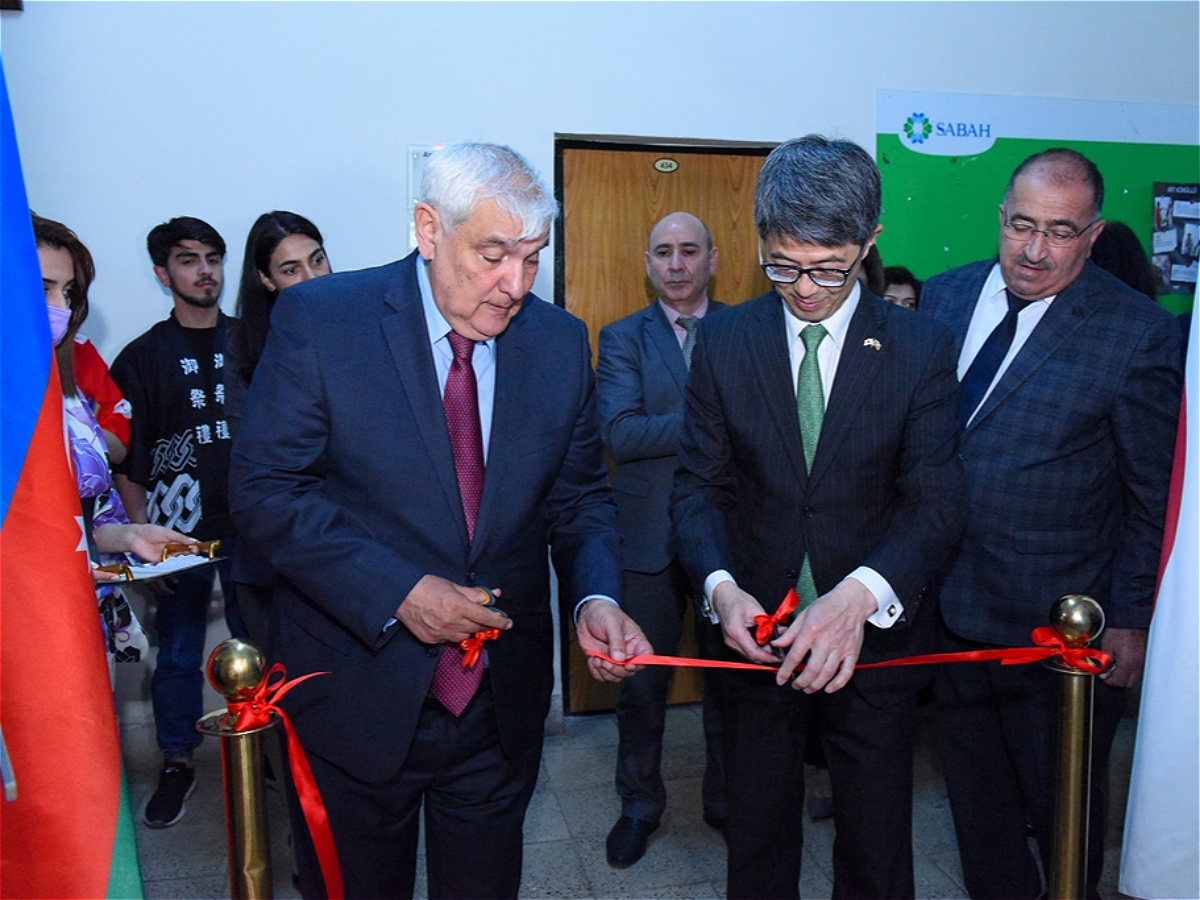 New Japanese Study Centre room opened at Azerbaijan University of Languages
The Japanese Language Department was opened at Azerbaijan University of Languages on April 28.
Speaking at the event, academician Kamal Abdulla, Rector of the Azerbaijan University of Languages (AUL) thanked Ambassador of Japan to Azerbaijan Junichi Wada for the creative work carried out at the Japanese Research Centre at AUL. He said the constant development of the Japan Research Center will further increase interest and attention to this country. Equipping the centre with new facilities will be of interest not only to students studying Japan, but also to other students of the university.
Rector Kamal Abdulla invited Junichi Wada to address the university as part of the Ambassador Hour.
Ambassador Junichi Wada mentioned that this year is the 30th anniversary of the establishment of diplomatic relations between Azerbaijan and Japan. It is gratifying that the completion of the project coincides with this year. The aim of the project is to raise the level of education at the Japan Research Centre, one of the main Japanese language schools in Azerbaijan, and to increase interest in the Japanese language.
"Every student represents a value for us. I believe that the Japan Research Center will also contribute to the development of this resource. The relationship between the Azerbaijan University of Languages and our embassy will continue to expand," the Ambassador stressed. Junichi Wada said he would be happy to participate in the Ambassador's Hour project: "I would like to teach students about Japanese history, culture, language and the Japanese way of thinking. This is also part of my job."
Yashar Ibragimov, head of the university's Japan Research Centre, informed about the establishment and activities of the centre. He noted that the Japanese Research Centre has been functioning at AUL since 2012. The centre aims to teach and promote the Japanese language and culture in accordance with its main activities, as well as to develop the Japanese studies in Azerbaijan and strengthen relations between the two countries.
Then they inspected the Japan Research Centre and the Japanese Language Department, equipped with new facilities.