AUL Rector meets with Chargé d'Affaires ad interim of Chile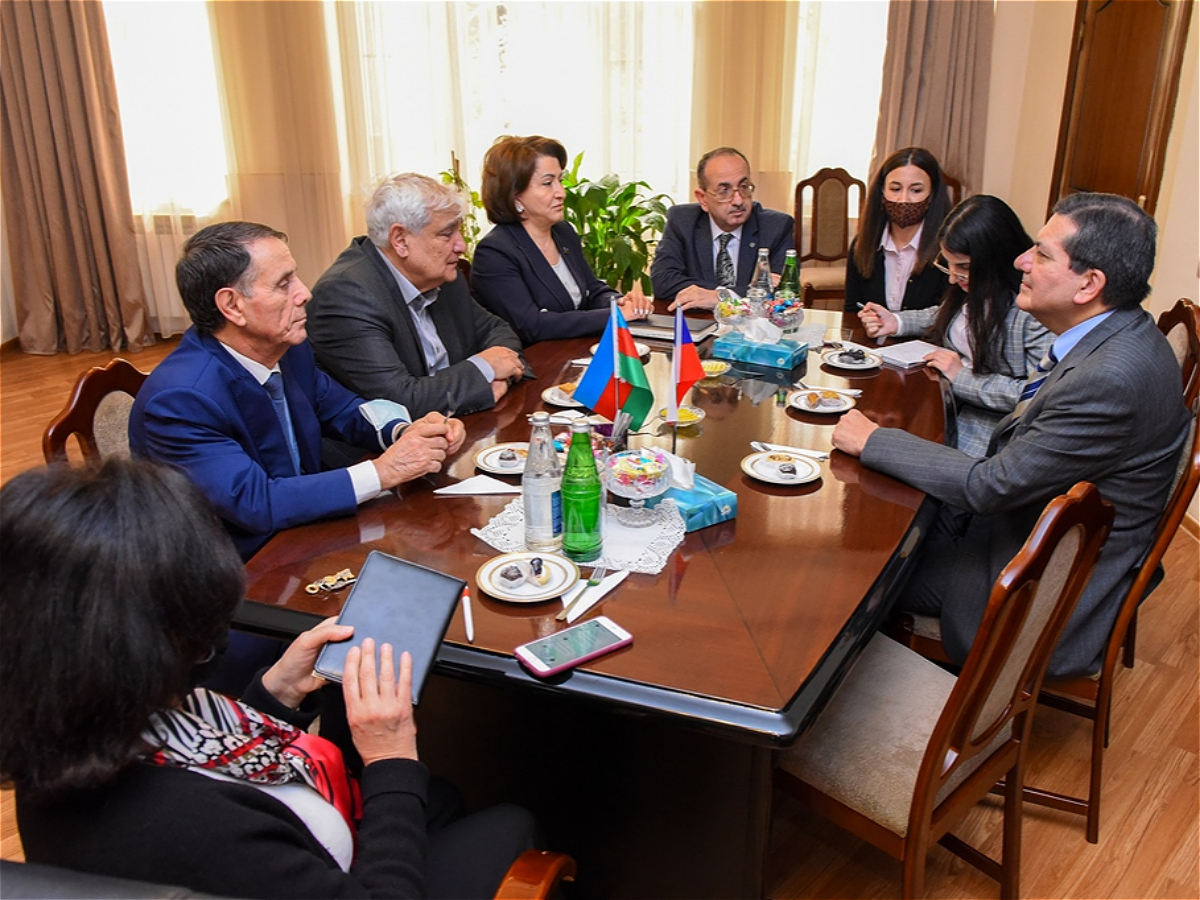 Rector of Azerbaijan University of Languages (AUL), academician Kamal Abdulla met Chargé d'affaires ad interim of the Republic of Chile Fidel Coloma Grimberg.
The rector said he was happy to see the diplomat at the university he heads:
"We are ready to cooperate with you and become more familiar with Chilean culture and literature. We would like to begin a serious collaboration with a Chilean university. I believe that if we establish close relations, the perception of Azerbaijan in Chile will become more complete and at the same time the perception of Chile in Azerbaijan will deepen. This will lead to integrity and fullness of our relations with Spanish-speaking countries. Without Chile this integrity cannot be achieved. Establishing reciprocal relations will play an exceptional role in the study of cultures of both countries".
The rector then informed about the functioning language and cultural centres at AUL and invited the guest to meet with students as part of the university's Ambassador' s Hour project.
Chargé d'Affaires of the Republic of Chile Fidel Coloma Grimberg drew attention to the necessity of close cooperation between AUL and one of the universities, teaching foreign languages in Chile. The diplomat remarked that he will take the initiative and hold talks: "I believe that the establishment and development of our relations will gradually yield positive results. Academic and student exchanges, the organization of scholarly conferences and the acquisition of language skills will open new prospects for our cooperation.
The meeting continued with a discussion of possibilities for bilateral relations and cooperation.