AUL Rector met with students undergoing internship at the Embassy of Pakistan in our country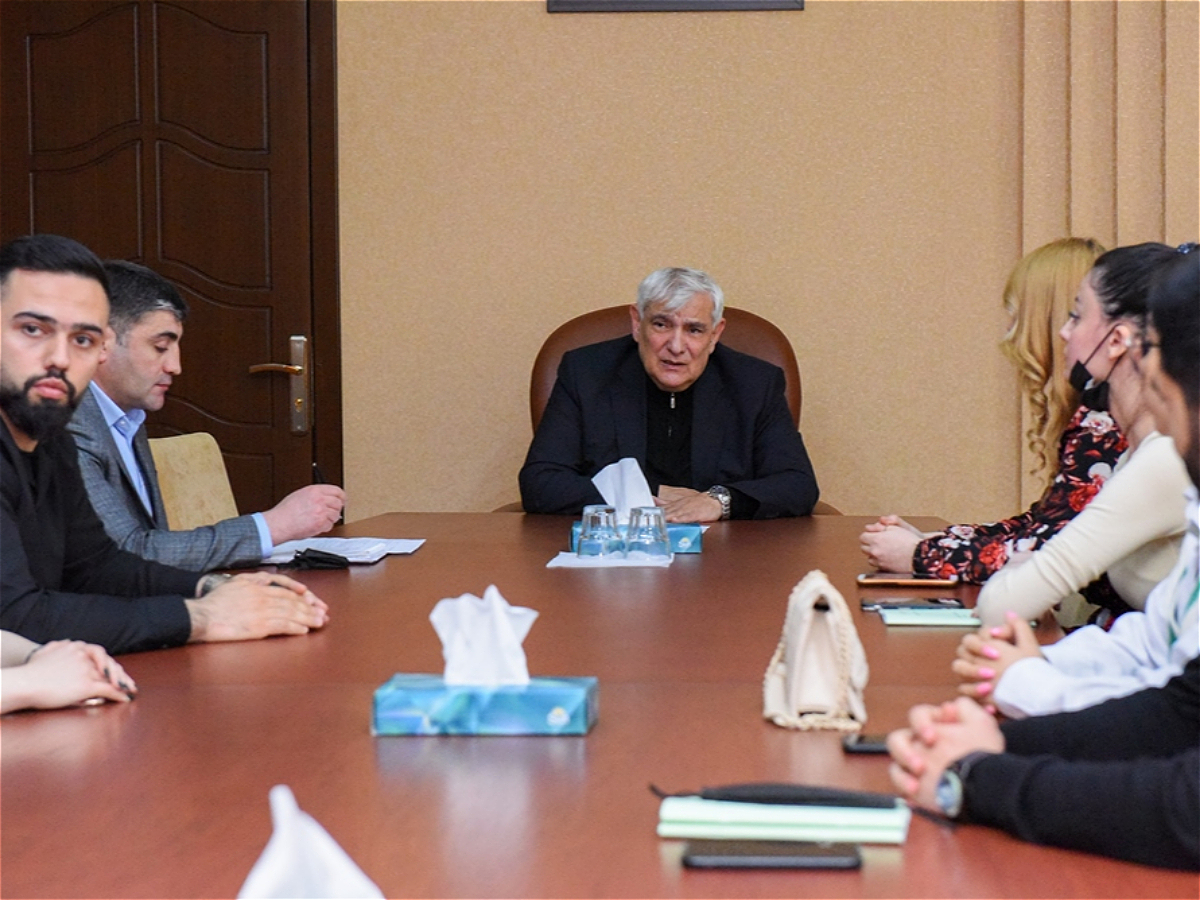 Rector of the Azerbaijan University of Languages, academician Kamal Abdulla, met with students of the Faculty of International Relations and Regional Studies, interning at the Embassy of Pakistan in Azerbaijan.
The rector noted that they were the first students to intern at the Embassy of Pakistan in Azerbaijan.
Kamal Abdulla asked the students about their impressions, gave them his recommendations and expressed his hope that the students would understand the responsibility of their work and be able to cope with their duties.
At the meeting AUL students informed about their involvement in various projects, implemented by the Embassy, and individual performance of the activities that can unite the two countries in various fields.
It is noteworthy that for the first time in 2021-2022 academic year at the request of the Rector a group of students was sent to practice at foreign embassies in Azerbaijan.
Within the framework of this project students get practical training in embassies of five countries in Baku. They are embassies of Indonesia, Pakistan, Serbia, Venezuela and Mexico.
The internship started on 16 February and will end on 25 May.