Seminar «Chinese Carved Seals» at the University of Languages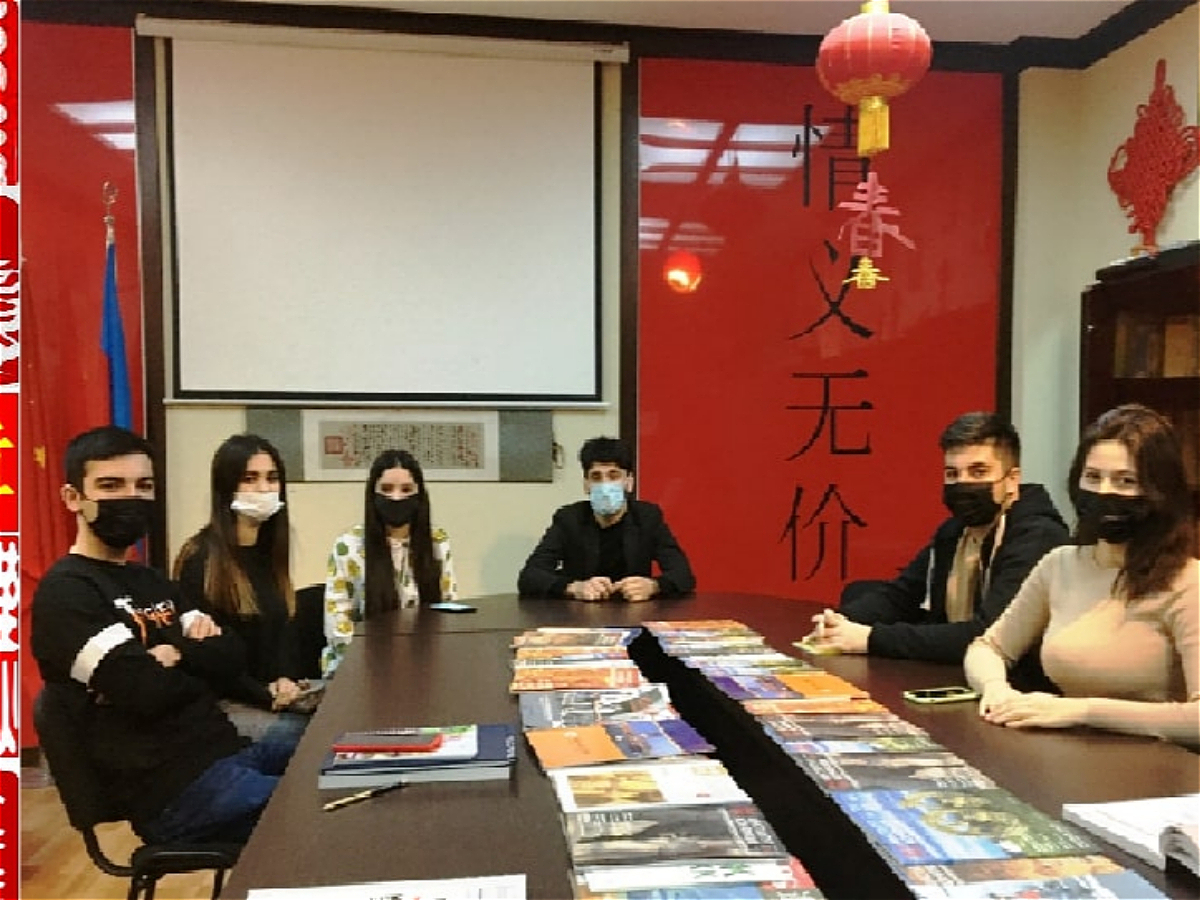 The Confucius Institute of the Azerbaijan University of Languages (AUL) hosted a student seminar on Chinese carved seals. Director of AUL Confucius Institute Rafig Abbasov opened the workshop by talking about the history of Chinese carved seals, which, along with painting, calligraphy and poetry, are traditionally considered one of the four unique Chinese arts constituting the cultural heritage of China. He also noted that the art of carving seals is closely related to the calligraphic script used to engrave the texts on carved seals and to determine their size and appearance. Seals, which are also part of Chinese traditional Gohua painting, were also used in politics, defining the form of vassal relations.
The AUL Chinese studies students who addressed the seminar described the significance of seals in determining a person's social status and position in the state hierarchy of imperial China, the method of placing characters on a seal and its component parts, and the basic materials used for making Chinese seals.
The students also talked about the main types of carved seals, including ancient imperial and princely seals, as well as double-sided, six-sided, relief, composition seals, hook and palindrome seals and the seals of the Mother Child of the Han Dynasty.