AUL Rector met with Mexican Ambassador to Azerbaijan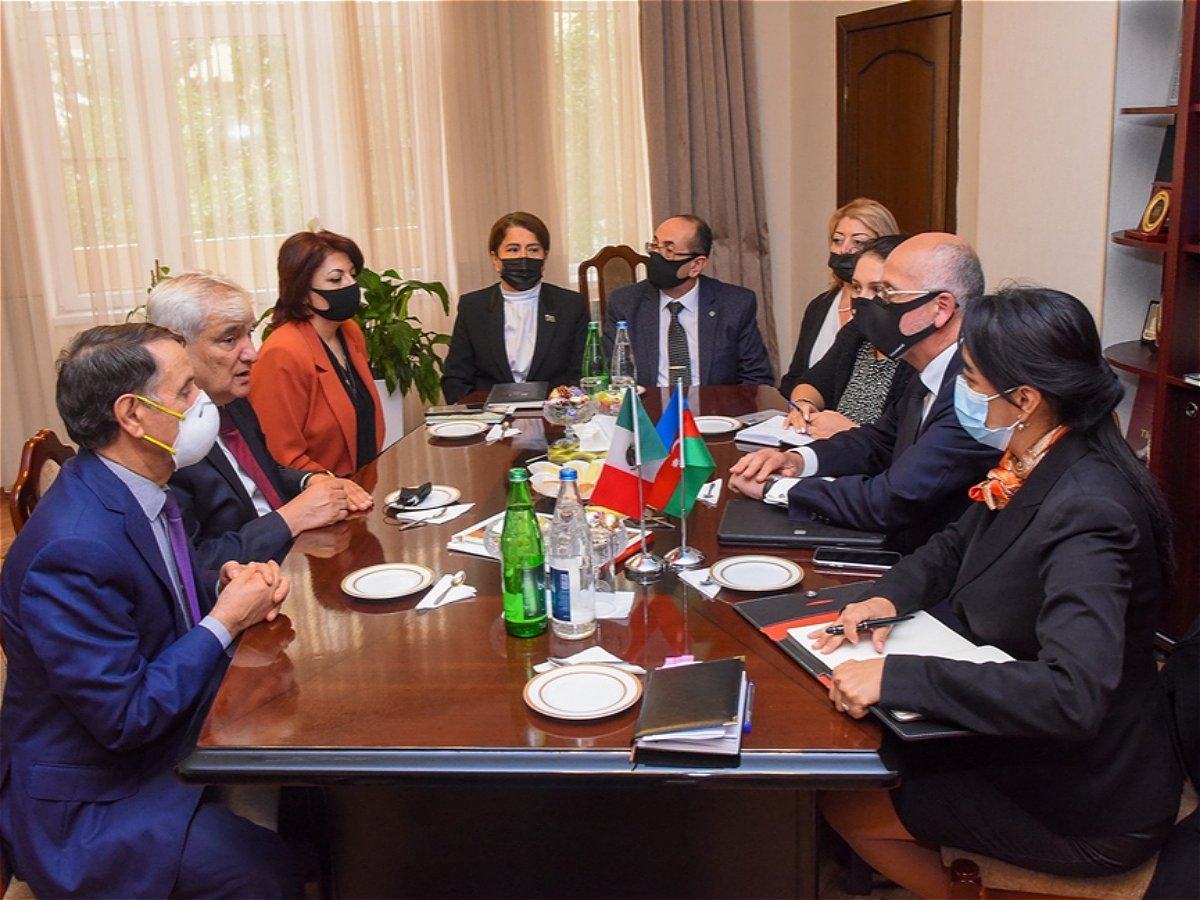 Rector of Azerbaijan University of Languages, Academician Kamal Abdullah met with Ambassador Extraordinary and Plenipotentiary of Mexico to Azerbaijan Juan Rodrigo Labardini Flores. The rector expressed his great satisfaction with the ambassador's visit to Azerbaijan University of Languages, and highly appreciated various relations between the two countries. Kamal Abdullah talked of Azerbaijan's historical victory in the Patriotic War and touched upon the great role of our country in the region. It was noted that the 44-day war ended with Azerbaijan's great victory, and the occupied lands were liberated from the enemy. This historic victory has made our life more interesting, bright and responsible.
The rector noted importance attached to teaching of Spanish language at AUL and talked of international projects implemented by the university in various spheres. Kamal Abdullah, who invited a diplomat to visit AUL's «Ambassador's Hour» project, said that students are very interested in the project. "Of course we are interested in collaborating with one of Mexico's leading universities through projects in various fields," he said. If the embassy will support the establishment of this co-operation, we can invite university professors and exchange important experiences.
Juan Rodrigo Labardini Flores thanked the rector of AUL for the invitation. Noting that cooperation in the field of education is a factor that brings people together, the diplomat stressed that this is a priority for his organization: «I believe that our cooperation in education will bring together our nations. Thank you for encouraging students to learn Spanish and devoting a lot of attention to this work. We appreciate your proposal to cooperate with Mexican universities. We also consider the future relations in the field of literature as an important direction. Because culture means great value, great influence.»
At the meeting, people's writer Kamal Abdullah presented the ambassador with his novel «The Incomplete Manuscript», published in Portuguese.