Vice-rector of AUL Sevinj Zeynalova spoke at the international webinar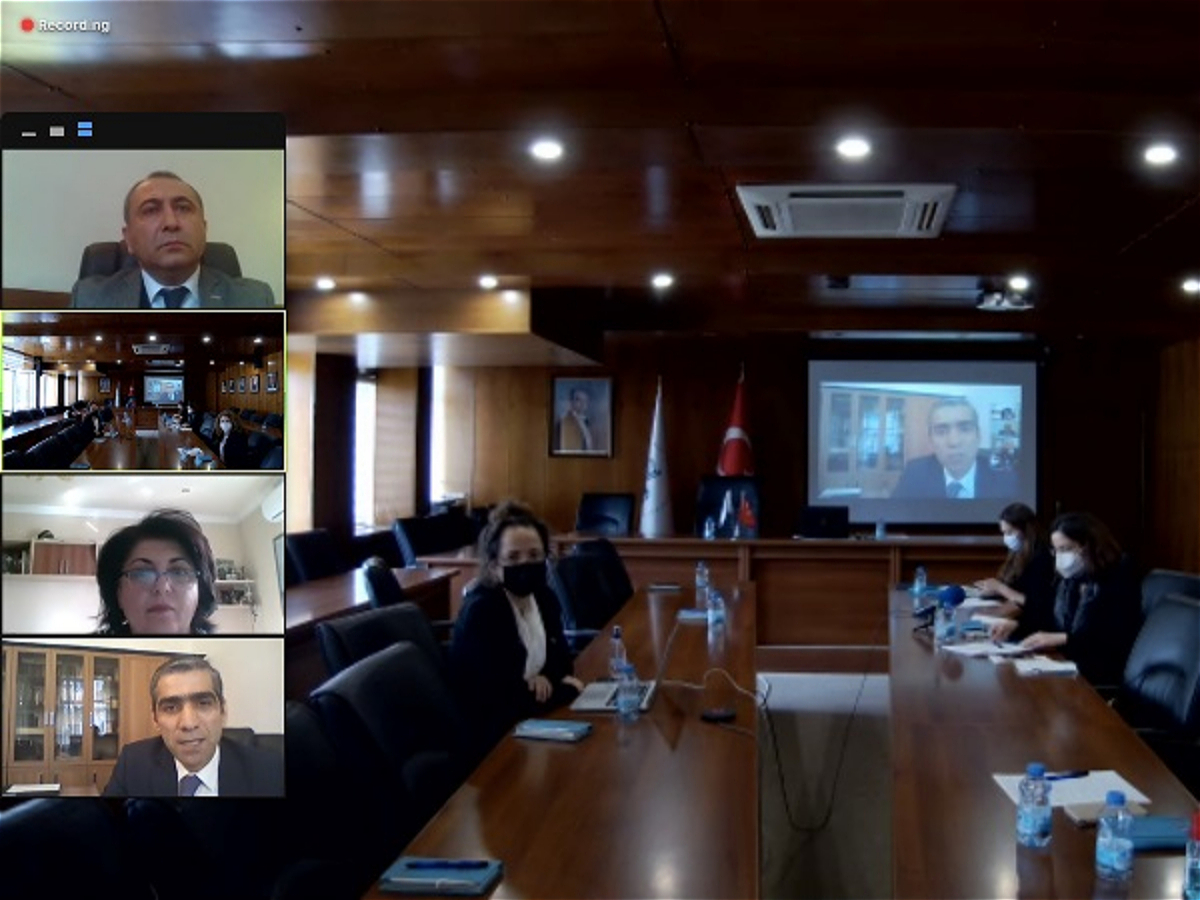 The international webinar "Meeting of Leaders: Distance Education and the impact of the COVID-19 pandemic on science and higher education" was held with the organizational support of Dokuz Eylül University (Turkey).
Rector of Dokuz Eylül University Dr. Nukhet Hotar opened the event, which was attended by the heads of ANAS structures and higher education institutions in the country.
Vice-rector for Academic Affairs of the Azerbaijan University of Languages, Associate Professor Dr. Sevinj Zeynalova gave a speech on the topic «Covid- 19 pandemic and teaching foreign languages through distance learning - what has changed?»
In her speech, Zeynalova stressed that distance education has been applied in foreign languages earlier than in other spheres. She noted the mass interest in foreign languages and the richness of electronic resources for learning foreign languages as one of the main reasons for the introduction of distance education. During her speech, Professor S.Zeynalova also gave detailed information about the organization of online education in the current situation at AUL, the experience gained in this area, successful trainings and webinars, as well as the activities of language and culture centers.
Concerning online learning organization at AUL, she underlined that timely applying innovations in methodology of teaching foreign languages process ensures flexibly adaptation to current changes.
Noting the coronavirus pandemic has also touched the sphere of education, Mrs. Zeynalova stressed once again the importance of distance learning and the need to continue development of this form of education. She lamented that universities have temporarily filled these gaps cooperating with existing platforms, due to the inability to create their own online education systems. Many institutions have faced difficulties in organising examinations in the online format. With all this in mind, all educational institutions must now work to accelerate the transition to digitalisation by creating their own appropriate systems: «In compliance with the slogan «Stay home, keep up with your studies», we, as foreign language teachers at Azerbaijan University of Languages, are trying to do our best, realising the responsibility placed upon us."
Then the representatives of other higher education institutions made speeches on the issue.