AUL Rector met with the Ambassador of France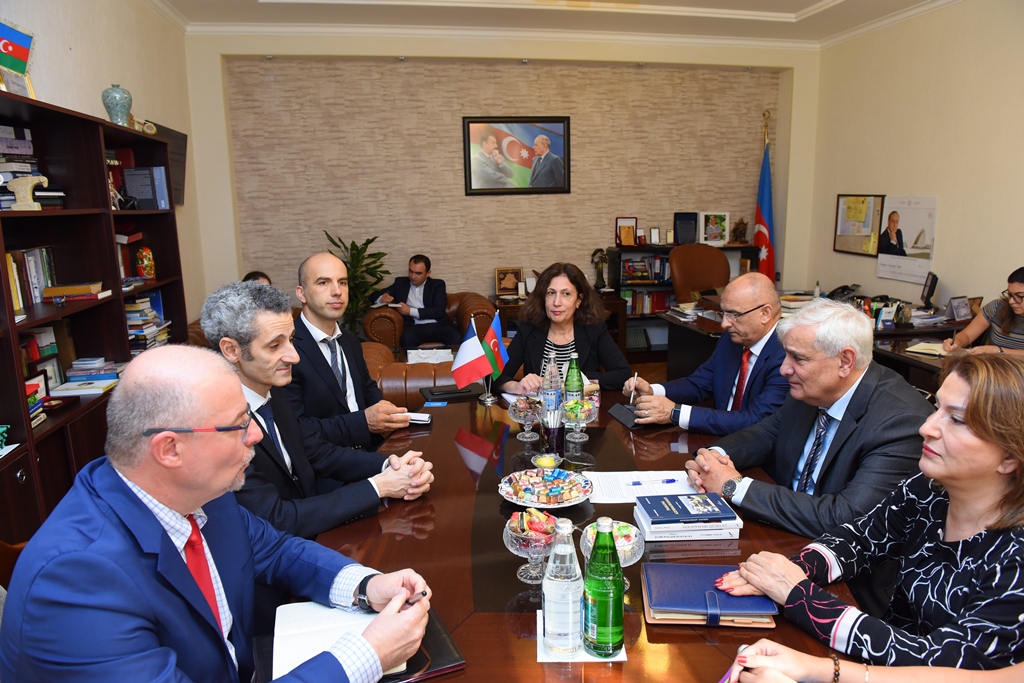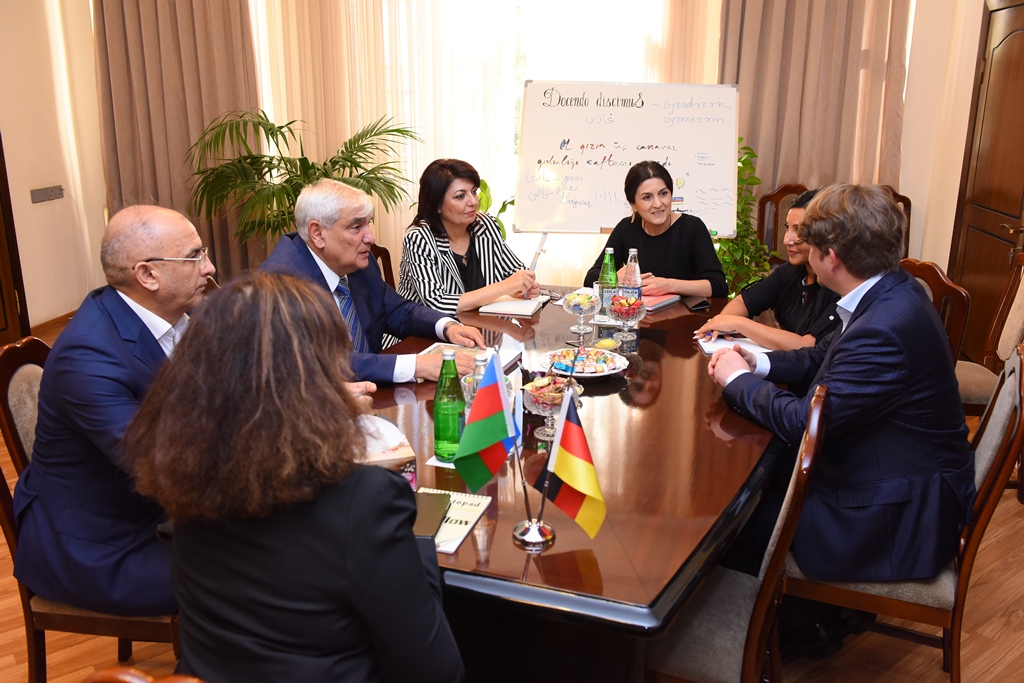 On October 14 Azerbaijan Language University (AUL) Rector, Academician Kamal Abdullayev met with the newly-appointed Ambassador Extraordinary and Plenipotentiary of France to Azerbaijan Zachary Gross.
After welcoming the guest, the Rector wished him success in his new endeavours and expressed confidence in further strengthening of French-Azerbaijani relations.
The Rector noted that the main goal of the University with 70 years activity history, was to prepare highly skilled teachers of English, French, German, etc., and added, that other important languages studying was planned to be available in future. Kamal Abdullayev mentioned French as one of the basic among 20 foreign languages, being studied at the University. At the moment there are 4 Faculties and 3 Chairs, 430 students and 50 future teachers, specialized in French.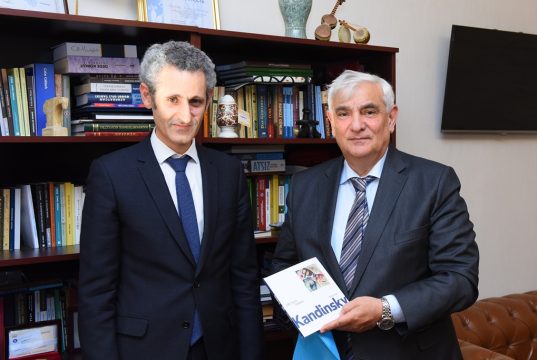 The Ambassador was informed of Language University relations with the higher education institutions of France and was invited to meet with students in the framework of "Ambassador's hour" club's project.  Zachary Gross expressed his gratitude for the warm welcome. The Ambassador shared his observation that the majority of the Embassy staff consisted of AUL graduates.
That was the reason for his choosing AUL to get familiar with AUL, with its structure and activity.
After expressing his appreciation of the strong French-Azerbaijani relations, Z.Gross mentioned Ministry of Education big care and considerable investments in young generation educational and social needs.
The Ambassador expressed his confidence, that French-Azerbaijani relations, including interuniversity partnership, would be strengthened.  The perspectives and details of cooperation establishment and of the teachers and students exchange programme implementation were being discussed.