AUL Rector met with the first year masters students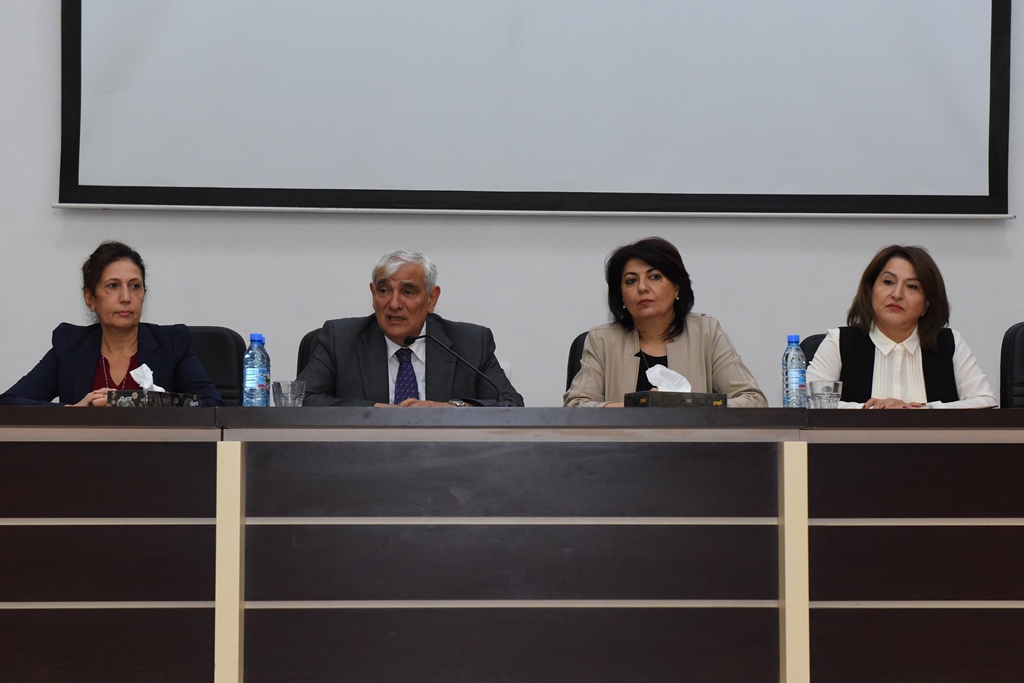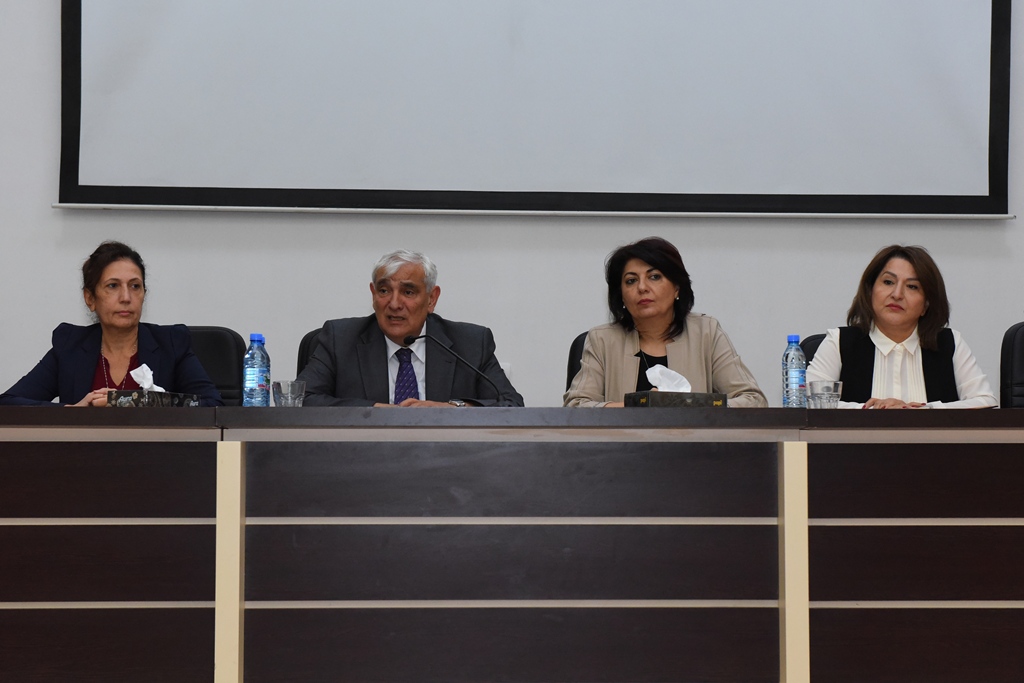 AUL Rector, Academician, People's writer Kamal Abdullayev met with the first year masters students.
After congratulating masters students with the beginning of the academic year, AUL Rector wished them good luck and success in the scientific and educational activities. He assured them that they would not regret their University choice.
AUL Vice-Rectors, Deans, Chair Heads and other academic staff participated in the event.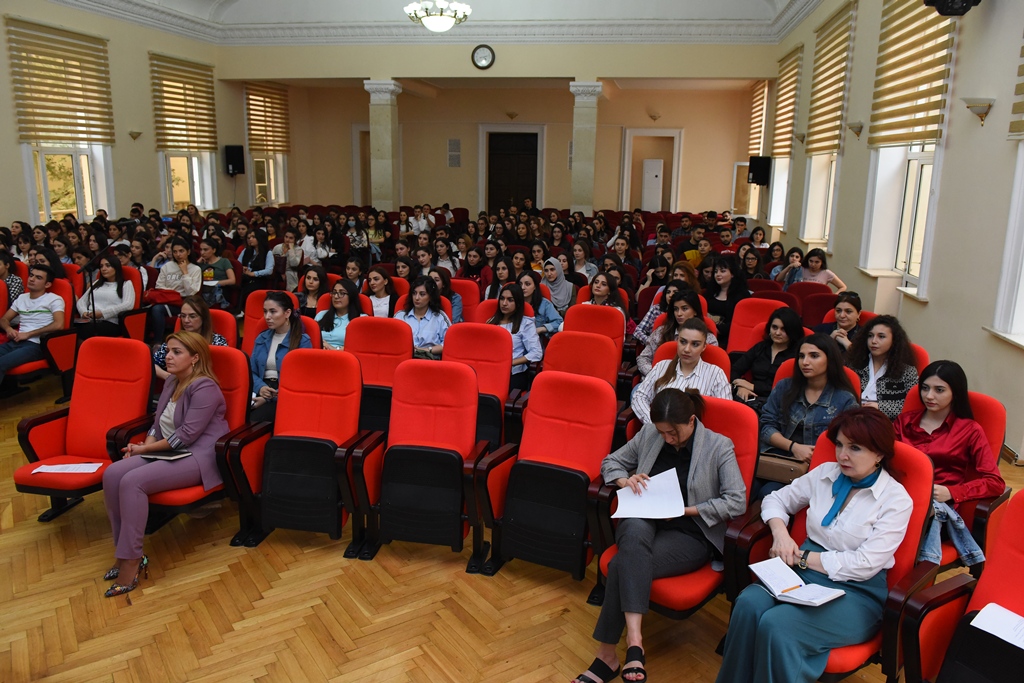 Vice-Rector for the Scientific Affairs and Innovations, Professor Sevinj Zeynalova, Vice-Rector for Social Affairs and Public Relations, Associate Professor Tamam Jafarova and Vice-Rector for International Affairs, Associate Professor Jale Garibova, congratulated all the masters candidates and described the benefits of Azerbaijan Language University education.
The final part of the event was devoted to the answering masters students' questions.