Pedagogical Practice in Cocuq Mərcanlı Continues Successfully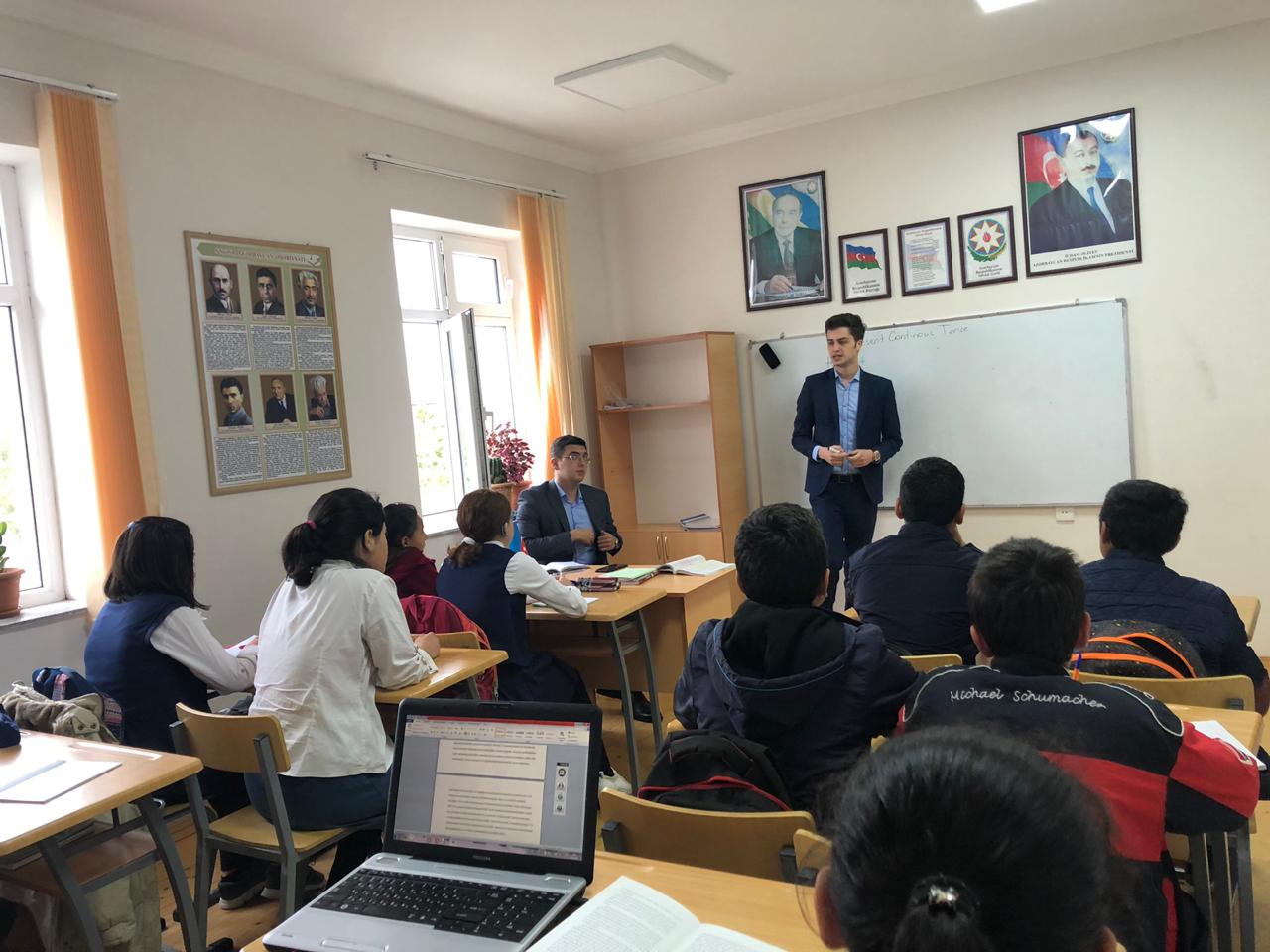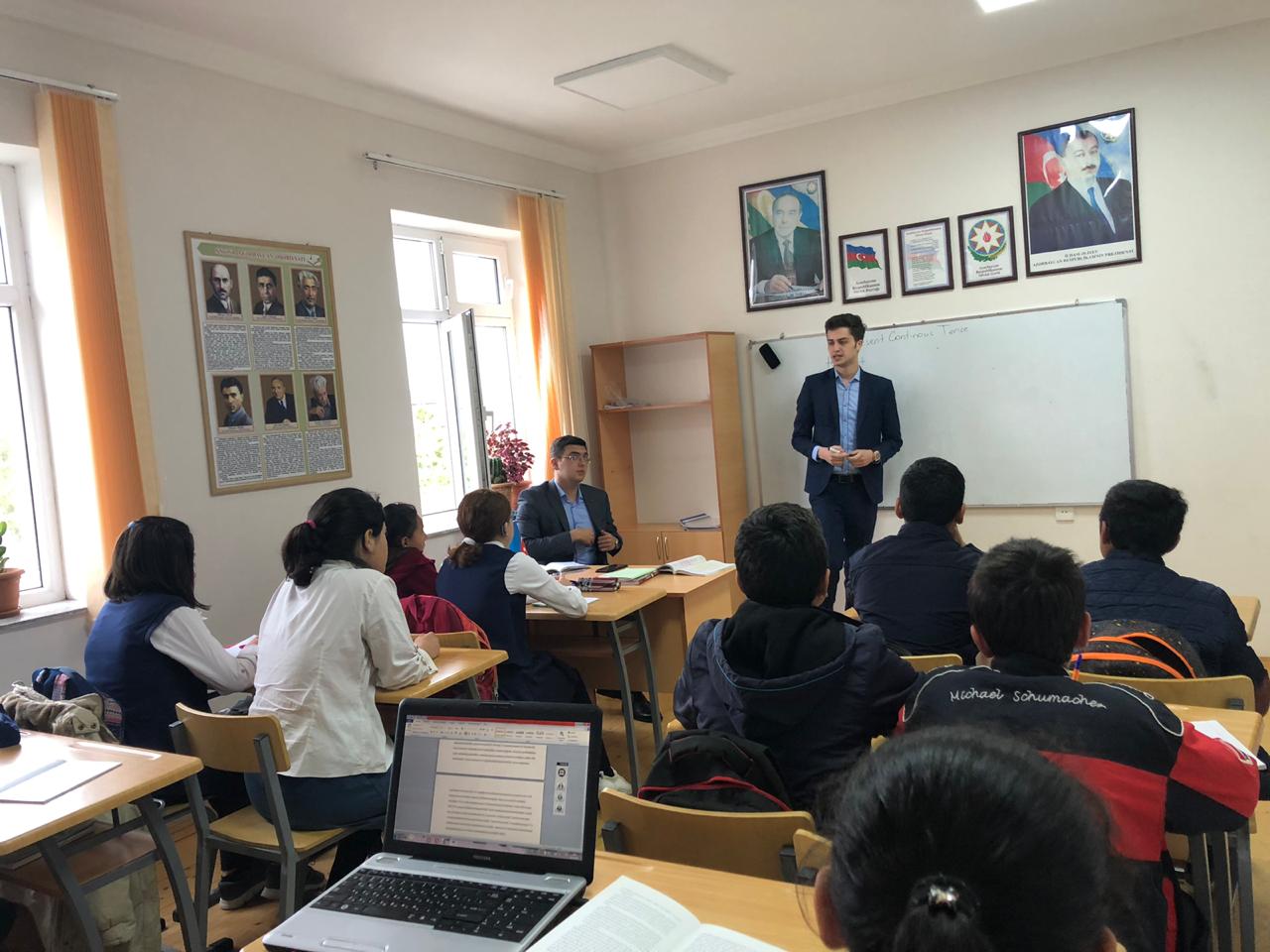 A group of students of Azerbaijan University of Languages is continuing the pedagogical practice in the village of Cocuq Mərcanlı in the District of Cabrail at the secondary school named after Novruz Aslanov under the supervision of Anar Rəhimov who is the methodologist in  that school.
Though the pedagogical practice had to be a month, following the official letter of the school Principal Zamin Həziyev and the instruction of academician Kamal Abdulla, rector of the University the term of school practice was extended another month.
On March 27, the probationers Nicat Aşurov and Toğrul Cahangirov gave exemplary lessons to the pupils studying in the ninth form on the topic "Progressive tenses in English" within the project "a lesson – two teachers".
The probationer students conducted the lesson by using the method of discussion in which pupils spoke one by one. The performance of the probationer students was welcomed by the pupils with great sympathy and interest.