AUL's another contribution to our national values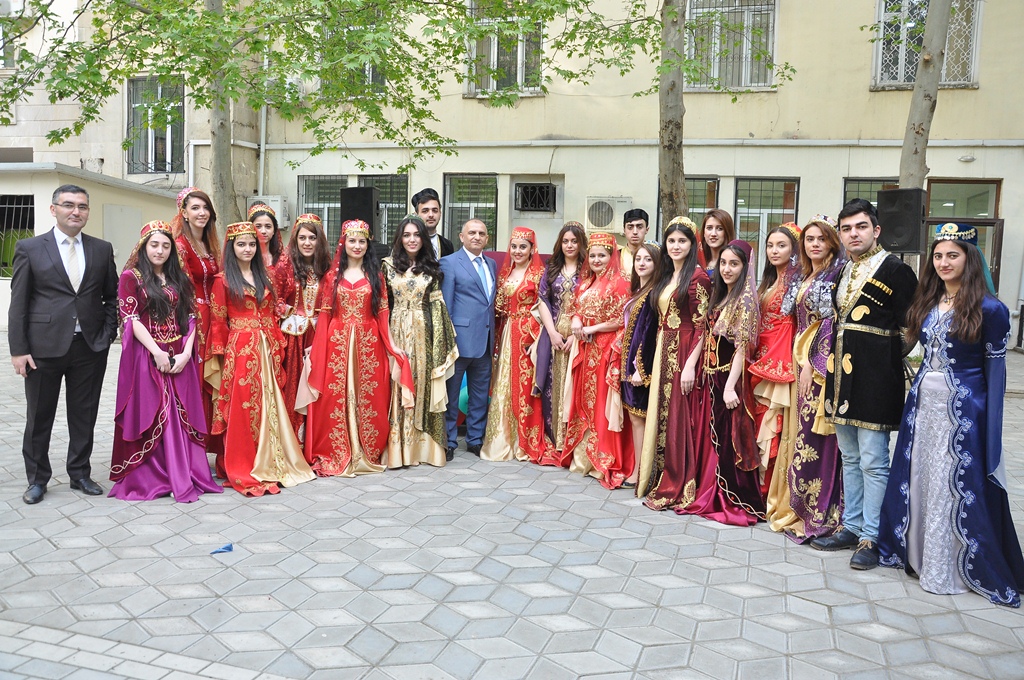 On April 28, a literary and musical event "Let's immortalize our national traditions" and "Azerbaijani pearls" festival were held in accordance with the initiative of preserving the national values and under "Year of the Islamic Solidarity" at Azerbaijan University of Languages (AUL) . Note that AUL adequately performs the mission of preserving customs and traditions for future generations all the time, and the main aim of this initiative is strengthening patriotic education of the university students, strengthening of their commitment to our roots and national traditions and to promote national heritage.
Acting rector of AUL, Professor Afgan Abdullayev said that the participants of the event are people who highly estimate Azerbaijan music and mugham. He said that everyone at the event was a witness to the grandiosity of the Azerbaijani culture and music: "There are large national components that introduce the nation; one of them is the music. Music is an element in such a way that it does not need translation because it is feeling. "
A.Abdullayev  noted that  mugham, which is our  national wealth is under the care of the first vice-president of  Azerbaijan Mehriban Aliyeva, thanks to this attention mugham has reached its peak, he said. Later, speaking about the purpose, the essence of the event and contributions of education of young generation in patriotism spirit, such events should be regularly held, A.Abdullayev added. He thanked everyone who contributed the event.
For your information, the stands reflecting different regions of Azerbaijan have been featured at the event national music samples comforting the human inner world were sounded. During the event works of students of the secondary school No. 35 in Nasimi district were exhibited in the lobby of the university. The event was met with great interest by foreign and local visitors.
Mention that under the initiative "Let's immortalize our national traditions" professor-teaching staff and students of the university attend classes in national costumes or any element of national dress.  On the same day several literary and musical events were held with participation of the university rectors of higher educational institutions, well-known media, and embassies of foreign countries and NGOs representatives.