Presentation of "Irevan-2018" movement was held at AUL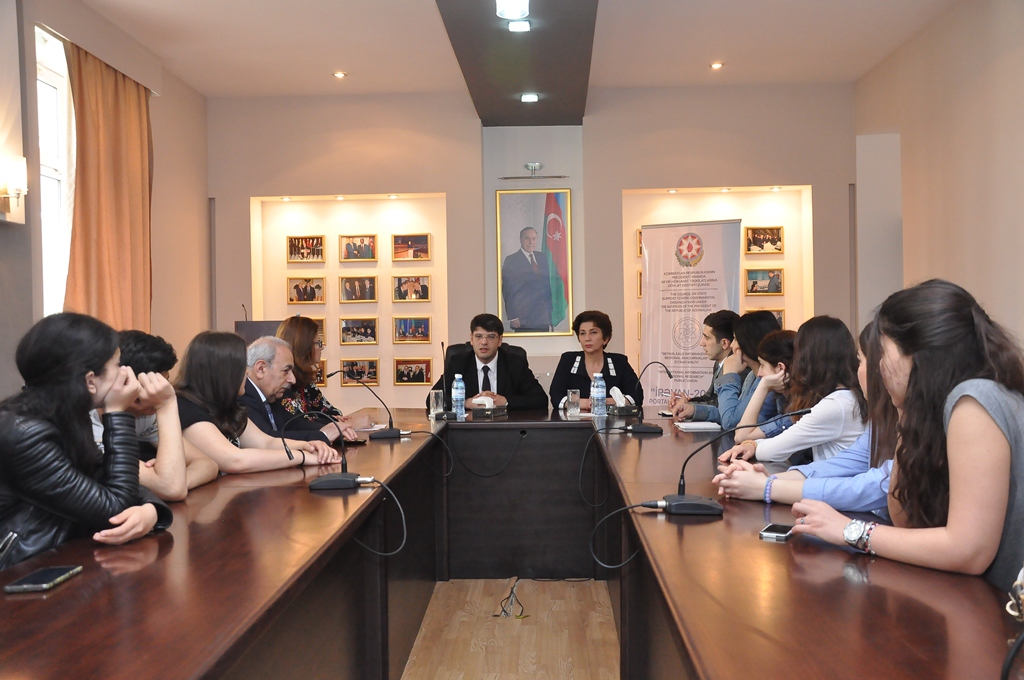 On May 8, International Information and Regional Studies Association held a meeting to discuss with teachers and students of the university at Azerbaijan University of Languages (AUL).
The meeting, which aimed to give detailed information about "Irevan-2018" Movement to students and, Chairman of Association Zaur Gariboghlu gave detailed information about   the activities of the Union, as well as work done to inform the world about the true voice. He noted that "Irevan-2018" movement was founded in 2016, and actively fight against the enemy in the media. The world community does not have enough information about the fact that Karabakh is Azerbaijani land and Z.Gariboghlu stressed the importance of participation in the information war to prevent biased position of some circles against Azerbaijan.
In modern times, the power of information is stronger than the high-tech weapons, the chairman of War Veterans Social Aid to Women Social Union Rade Abbas stressed the importance of informing the world community of the truth about Azerbaijan.
The meeting came to an end through discussions.