"Call the world for peace and love" at AUL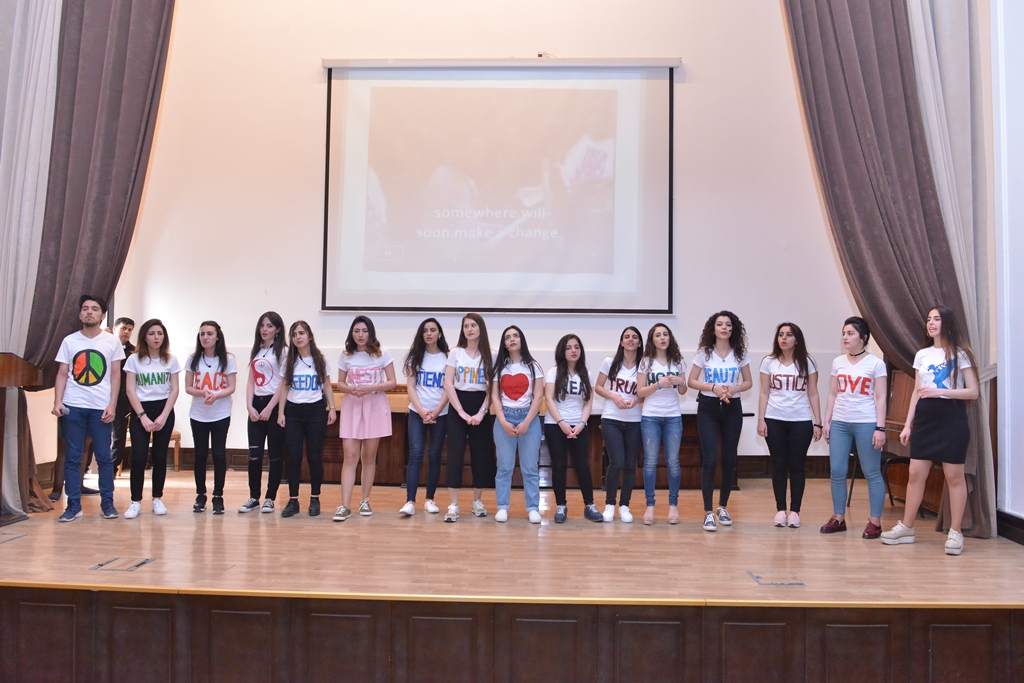 On May 11, an event on "Call the world for peace and love" was held  on the initiative of head of the Department of literature of foreign countries, Professor Aynur Sabitova and  organized by teacher of the said Department Parvin Mursalova at Azerbaijan University of Languages (AUL).
333a and b group students of School of Philology and journalism prepared the event "Peace, tranquility" in English language.
Plots prepared by the students about writers writing about multiculturalism in American literature were displayed.
Students sounded quotes from Maya Angelo writing about the promotion of multiculturalism, songs were sung about peace. Students called everyone for peace, peace, beauty and spiritual values.
In the end, the acting rector of AUL, Professor Afgan Abdullayev noted that the event had a good impression, despite the difficulty of it. The professor said that the students will be awarded. He noted that ideas on national and spiritual values nominated by students are always welcomed by the management and always support the realization of such ideas.