AUL held a contest of knowledge "Brain ring"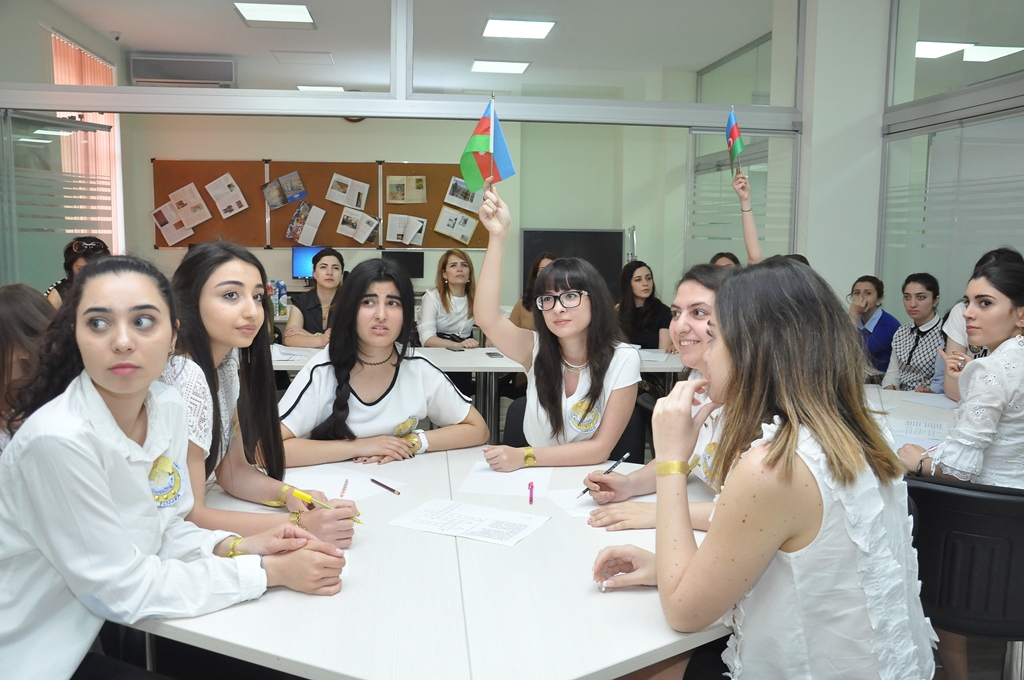 On May 11, an intellectual contest "Brain ring" was held among the students of Essex 6 group  of School of Education  on the initiative of  the lecturer of Department of English Stylistics Aliya Mammadli at Azerbaijan University of Languages (AUL). "Moonshine", "Skyfall" and "Lords of science" teams answered the questions in England's history, literature and traditions of Scotland, as well as idioms, logistics issues.
In the end, the Head of the Department of English Stylistics, PhD, Associate Professor Sevinj Zeynalova congratulated the students for their active participation in the contest. The winner "Skyfall" team members were awarded certificates.