AUL held event on "The French language in our country"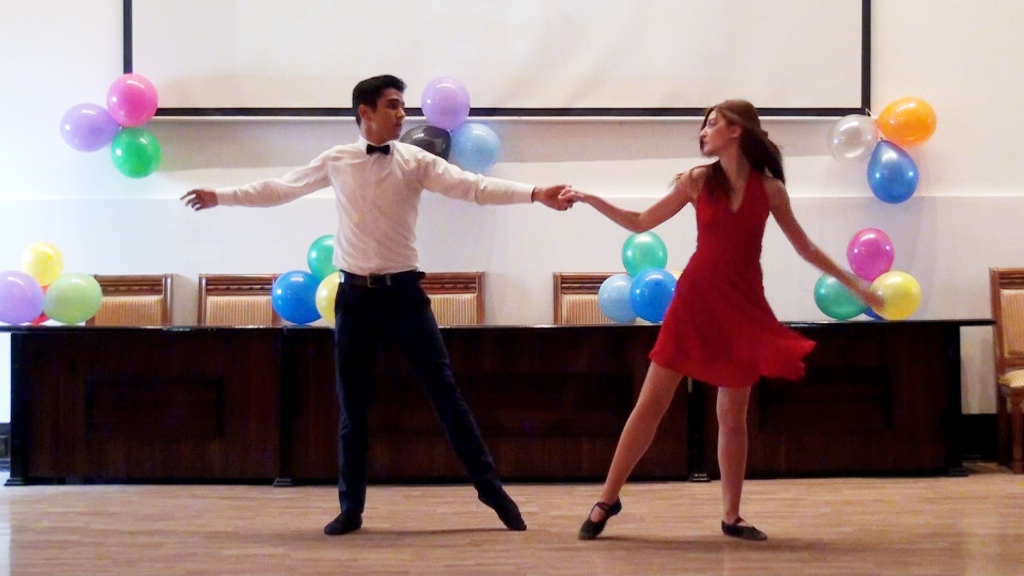 On April 20, French Information Center hosted the event "Le français chez nous"(The French language  in our country) as part of Francophone Week at Azerbaijan University of Languages (AUL).
The University's students of the Schools of Education, Philology and Journalism, as well as students of Baku European Lyceum, including the Azerbaijan State Musical Theater Ballet have performed concerts and art. They presented different scenes, songs, dances and poems dedicated to the culture and art of France in the French language.
Deputy Dean of the School of Education Elnarə Putayeva stressed high level language knowledge of French-speaking students who attended the event.
Being a graduate of the University, director of the French Institute courses Ulfat Ibrahimov highly appreciated the event, thanked everyone who contributed.
Note that the person in charge of cultural affairs of the French Embassy to Azerbaijan Jervez Mate also attended the event.