Unfinished manuscripts and fantastic geographies between Monza and Baku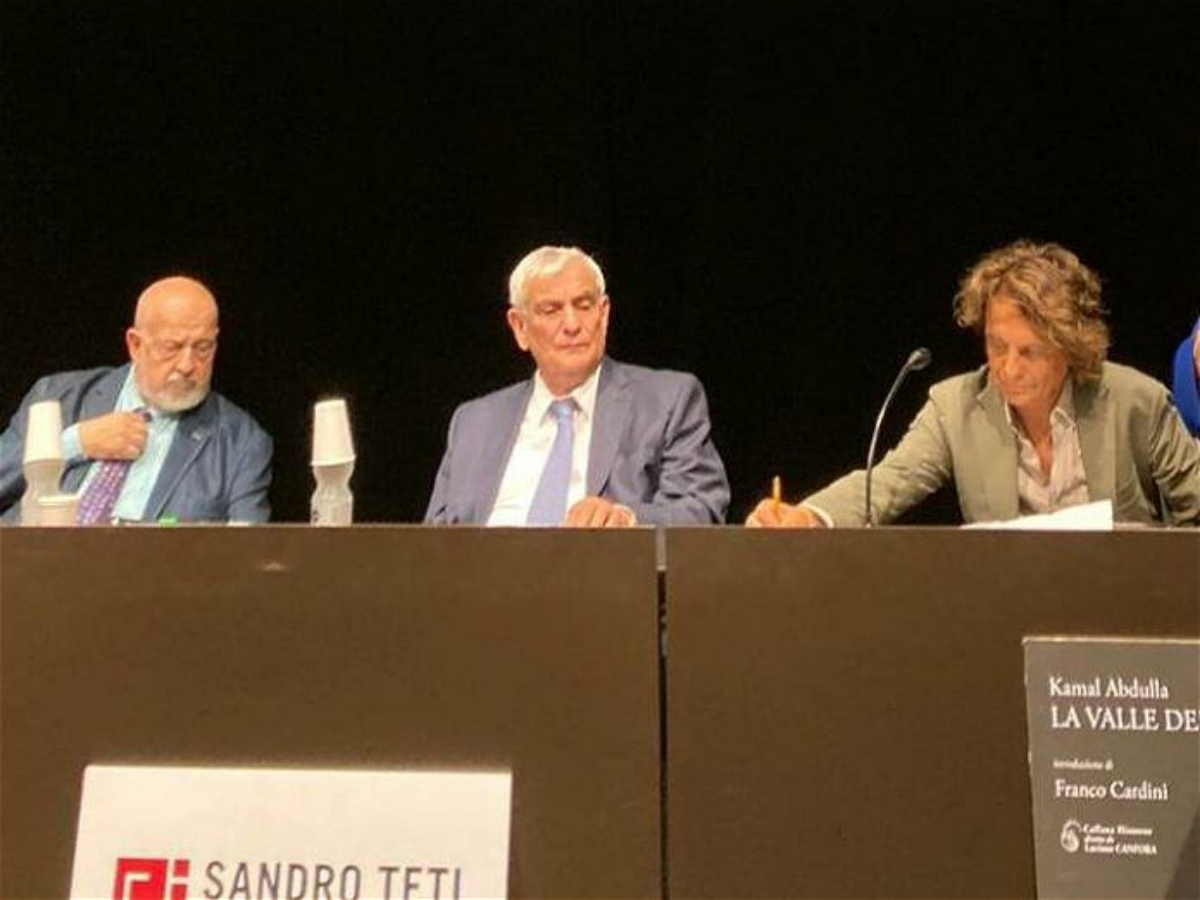 On September 7 and 8, the State Counselor of the Republic of Azerbaijan, Rector of the Azerbaijan University of Languages, an academician Kamal Abdulla, the Chairman of the Center for International Multiculturalism and Interreligious Dialogue, visited the city of Monza at the invitation of Arianna Bettin, an  adviser on culture and university relations of the Monza municipality, and the city mayor Paolo Pilotto. Having organized by Sandro Teti Editore in collaboration with Professor Mario Soldaini, the event began with a visit to the magnificent Villa Reale in Monza, its museum and the "Bansky Murals" exhibition. Rector Kamal Abdulla was accompanied by the head of the Publishing House Sandro Teti, an Adviser Bettin and General Director Giuseppe Distefano. Later, the city mayor Pilotto and  Professor Franco Cardini joined them and visited the ancient Duomo church in Monza and the museum where the treasure of the famous Theodolinda, the queen of the Lombards, is stored.
In the evening, at the Binario 7 Theater full of spectators, Kamal Abdulla participated in the event named "Unfinished manuscript and fantastic geographies" together with Franco Cardini and Sandro Teti. During the event, the cultural relations between Italy and Azerbaijan and the novels written by the rector and published in Italian by Sandro Teti, " The Valley of Wizards" and "Unfinished Manuscript" were discussed. In addition, the first edition  in the Azerbaijani language of the most translated work of Professor Cardi "At the Root of Medieval Chivalry", was also presented in the event.
At the end of the visit, Mayor  Pilotto, Councilor Bettin, Rector Kamal Abdulla, head of the Publishing House Teti and Professor Soldaini agreed to strengthen cultural relations between Italy and Azerbaijan through future meetings and initiatives to be held both in Italy and Azerbaijan under the auspices of Monza Municipality and Azerbaijan University of Languages.