Boxes for paper and plastic waste have been placed in AUL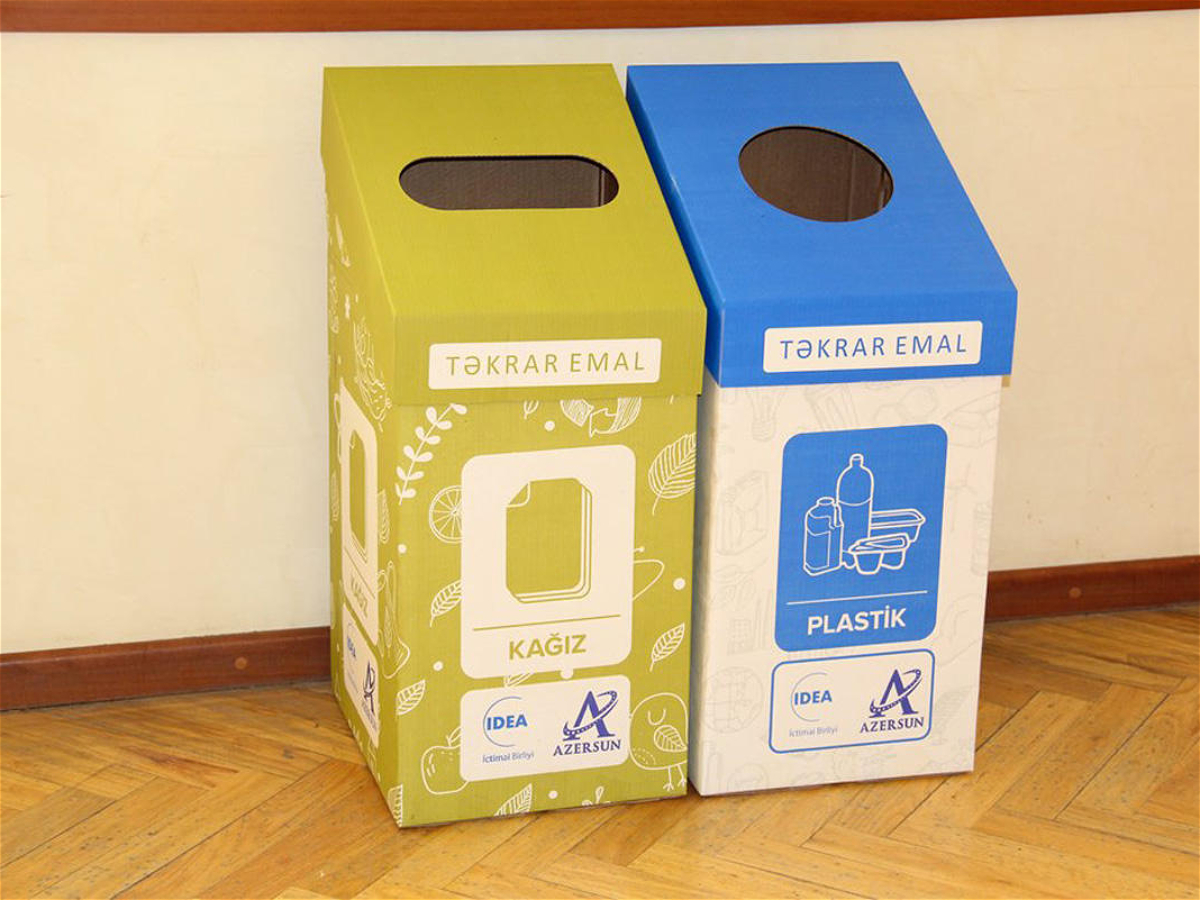 Since February 23, IDEA Public Union has launched a new project dedicated to the collection and recycling of paper and plastic waste in cooperation with the Ministry of Education of Azerbaijan and the Azersun company within the framework of the waste management program.
Within the framework of the project, it is planned to place special sorting boxes for paper and plastic waste in higher education institutions. As a pilot phase of the project, a total of 200 containers were delivered to Baku State University, Academy of Public Administration under the President of the Republic of Azerbaijan, Azerbaijan State Oil and Industry University, Azerbaijan Language University, Azerbaijan Technical University and Azerbaijan State University of Economics.