Azerbaijan University of Languages organized a media tour to monitor the exam session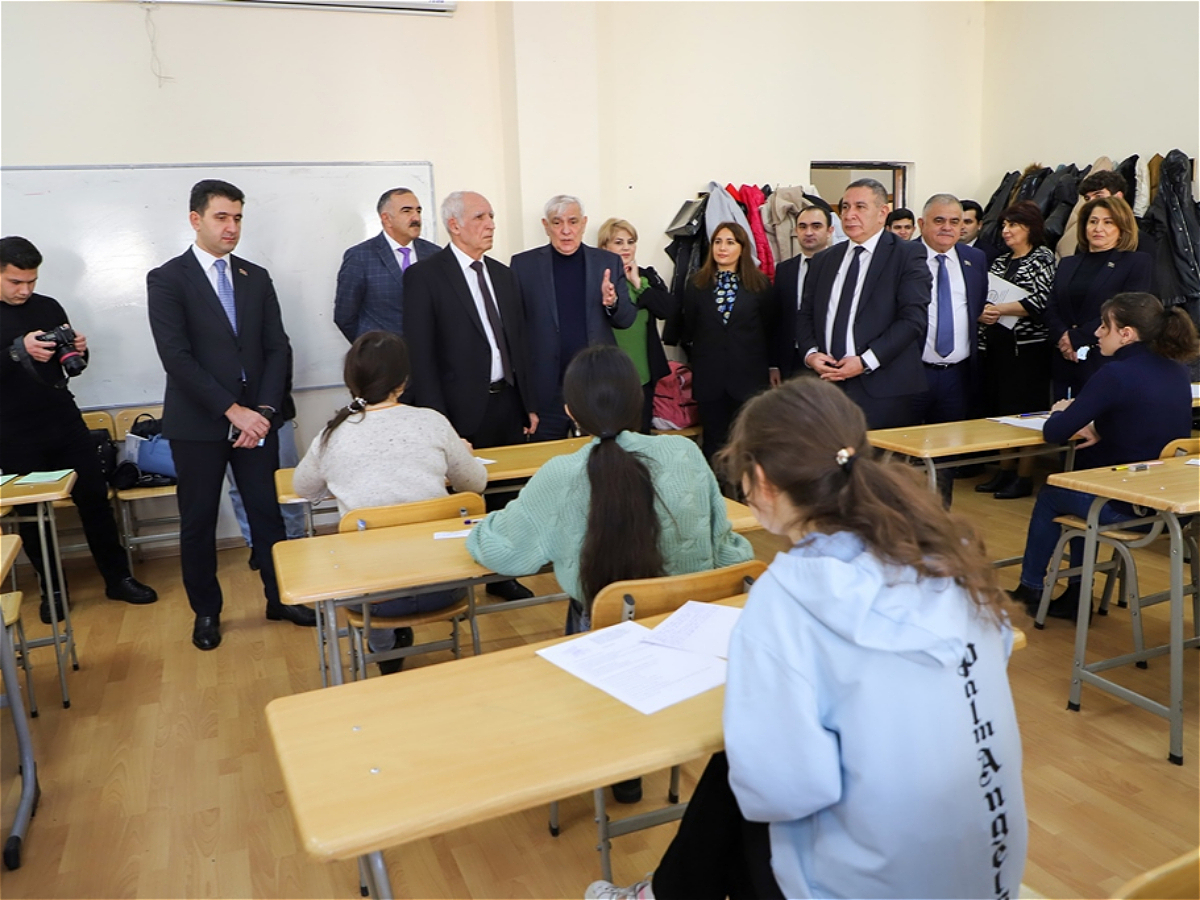 Azerbaijan University of Languages (AUL) organized a media tour with the participation of educational experts, media representatives and MPs to monitor the examination session of the autumn semester 2022-2023. Media representatives and deputies observed the examination process in the examination rooms. Media representatives' questions were answered.
AUL Rector, Academician Kamal Abdulla, thanked the guests for their participation in the media tour and expressed confidence that the participation of MPs and well-known media representatives in the examination process would also be remembered by the students.
It was noted that objectivity and transparency were ensured during the examinations, the meeting was held in accordance with normative documents and unbiased.
The winter exam session for the Fall semester of the academic year 2022/2023 at the Azerbaijan University of Languages started on January 5. Examinations will be held in three shifts - at all faculties the exams for bachelors will be held from 10:00 to 12:00, and from 13:00 to 15:00, the exams for masters from 16:00 to 18:00. Approximately 7,000 students will take the baccalaureate exams and 586 will take the master's exams. Students who did not take the exams for valid or unexcused reasons will be given the opportunity to take the exams in those courses during the session from Feb. 6-13, 2023.
In order to ensure the transparency and objectivity of the assessment of students' knowledge, the Operational Staff and the Appeals Commission of the University were established. During the session, the commission will ensure the consideration of applications, suggestions and complaints received on the "Hot Line" of the Ministry of Education regarding the course of examinations. The session will last until February 3.
It should be noted that "Examination Staff" functions to provide assistance in conducting exams, which promotes the organization and organization in accordance with the existing rules of the examination session of the fall semester 2022/2023 academic year in AUL, to ensure transparency and objectivity of the assessment of students' knowledge, as well as activities in accordance with applicable law, taking legal action against those who made mistakes in organizing and conducting exams.
Below are the phone numbers of the AUL 441-58-63, 440-64-82, 564-06-51 and the "Hotline" to the e-mail address [email protected]