Chinese language proficiency exam was held at University of Languages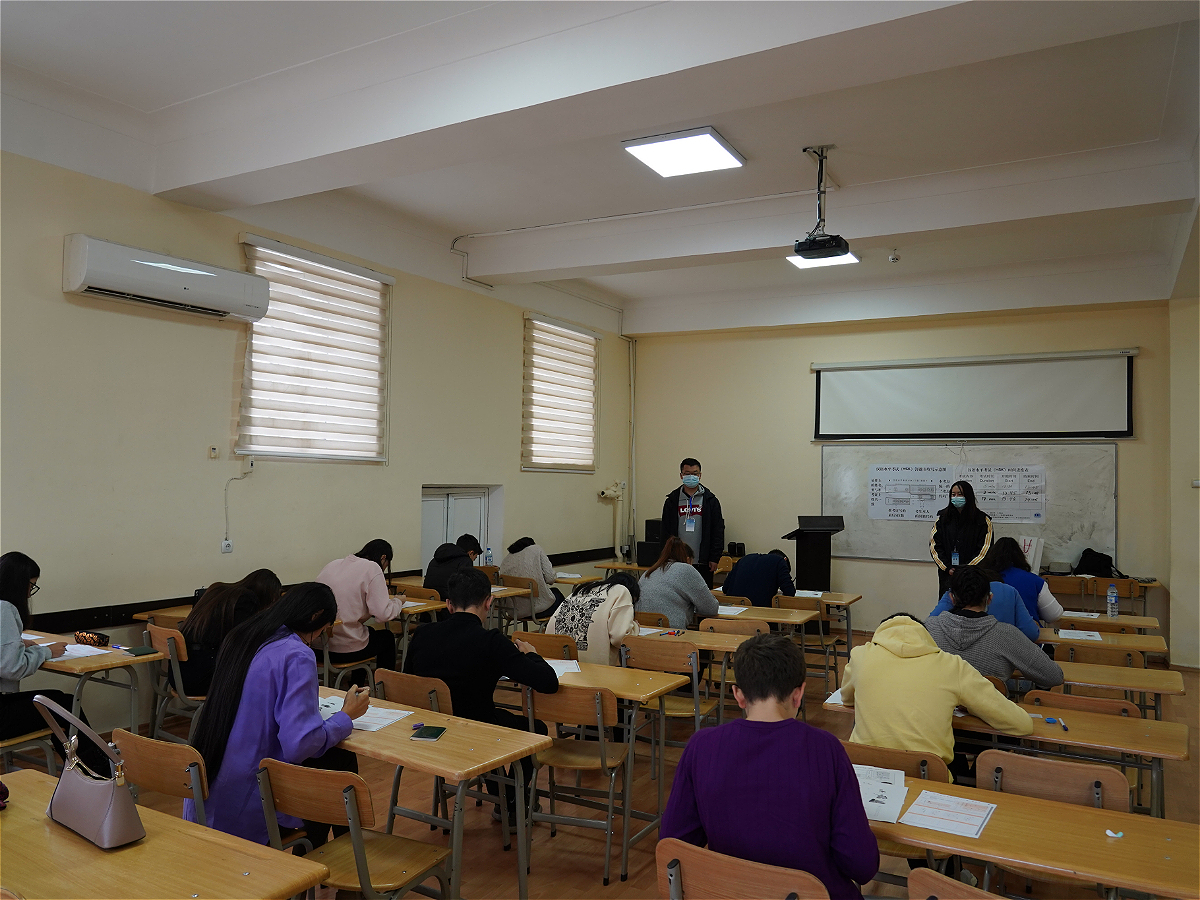 Azerbaijan University of Languages Confucius Institute, which is the Official Chinese Language
Testing Center, held Hanyu Shuiping Kaoshi (HSK) and Hanyu Shuiping Kouyu Kaoshi (HSKK) tests.
The participants of the examination were students of the Academy of Sciences and other universities
of Baku, as well as students of the Confucius Institute of AUL.
During consultations held prior to the examination, the teachers of the Confucius Institute
acquainted the participants with the content of the Chinese language exams, the requirements for
the examinees in the field of listening, reading, grammar and basic vocabulary and hieroglyphics.
According to Rafig Abbasov, Director of the Confucius Institute, the successful passing of the
HSK/HSKK exam and the obtained international certificate gives the opportunity to participate in the
competition scholarship programs for training in the People's Republic of China, as well as
advantages in employment in Chinese companies. R.Abbasov also noted that the successful conduct
of the HSK/HSKK exam indicates a growing interest in learning the language and increasing the level
of proficiency in Chinese language in Azerbaijan.