The round table on the theme "Victory, born of national revival", was held at AUL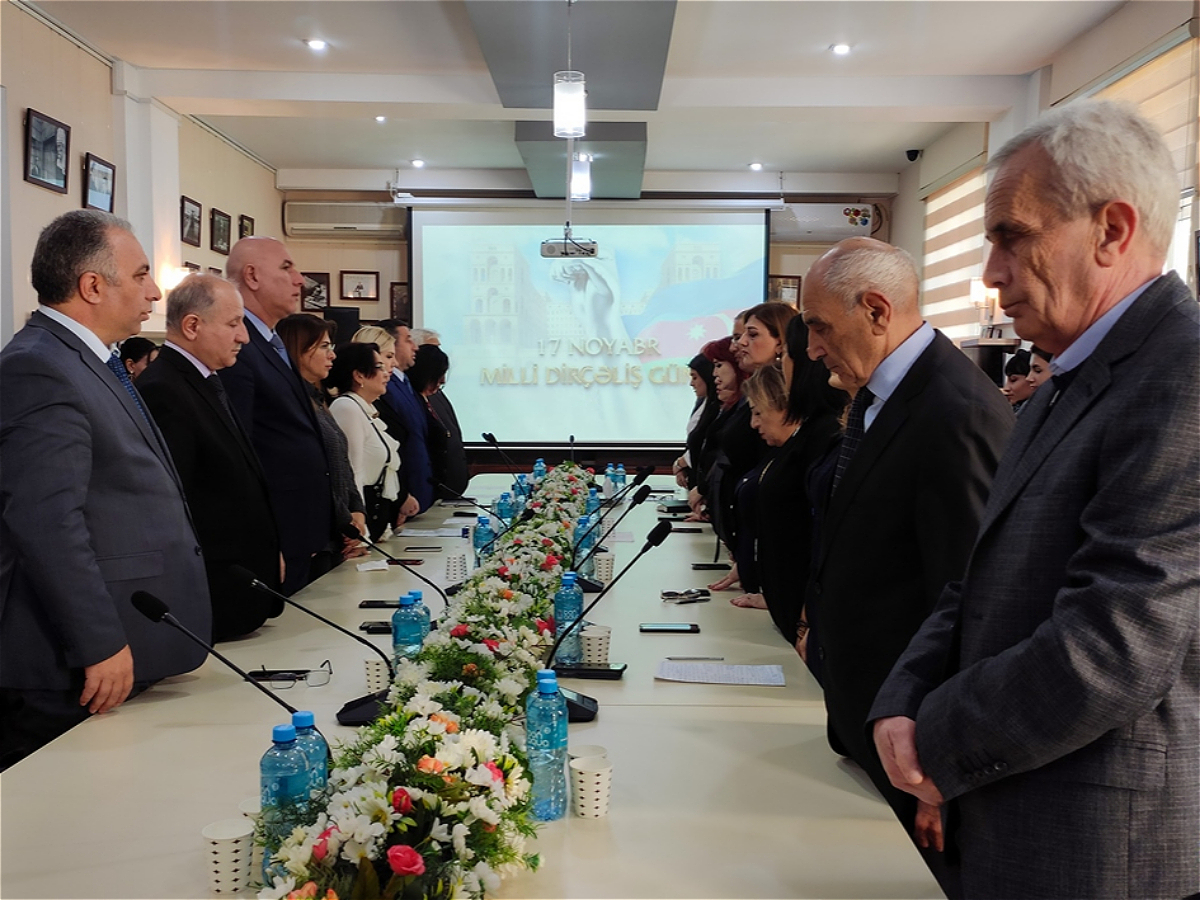 On the occasion of National Revival Day on November 17, a round table on the theme "The victory, born of the national revival" was held at the Azerbaijan University of Languages. The event began with the State Anthem of the Republic of Azerbaijan.
Rector of the University, academician, people's writer Kamal Abdulla congratulated the attendees on this historic day. The rector spoke about the history of the Revival Day, which is one of the glorious pages of our modern history, and noted that the first sparks of our current victory were started with the liberation movement of 1988: "Although our country has faced many difficulties in the early period of independence, the revival began in Azerbaijan after the return of national leader Heydar Aliyev at the insistence of the people.
Despite the strict prohibitions of Soviet ideology, Heydar Aliyev attached special importance to national and moral values and the revival of Azerbaijani science and culture. Growth and development began to be observed in all areas. The day we have been waiting for so long has finally come. Azerbaijan has entered the period of rebirth. Precisely today, on November 17, after many centuries, National Revival Day, the sovereignty and independence of our country have been restored. The people shared their joy in the squares and proclaimed it to the world.
The whole world witnessed the rebirth of the Azerbaijani nation. And years later, the nation which had made its first unsure steps, finally said its word as a victorious nation in the war under the leadership of President Ilham Aliyev, who, thanks to his farsighted policy and courage, successfully continued the ideas of the Great Leader. I congratulate each of you on National Renaissance Day!"
The moderator of the event, Dean of the Faculty of International Relations and Regional Studies, Professor Ibrahim Kazimbayli, spoke about the essence of this historic day, which is the main stage of the liberation struggle of our people, and noted that National Revival Day , November 17, is an important event in restoring the independence of Azerbaijan.
Associate professor of chair of Caucasus studies and history of Azerbaijan, doctor of historical sciences Shalala Bagirova gave speech, titled "The path of national revival", associate professor of chair of philosophy and social sciences Shafag Abdullayeva spoke on the theme "National Revival Day in Azerbaijan. Facts and realities", lecturer of the chair of philosophy and social sciences Gunel Garayeva spoke on "The result of national consciousness - national revival".
A video, dedicated to the Day of National Revival, was shown at the event.