Center for Greek Studies and Culture opened at AUL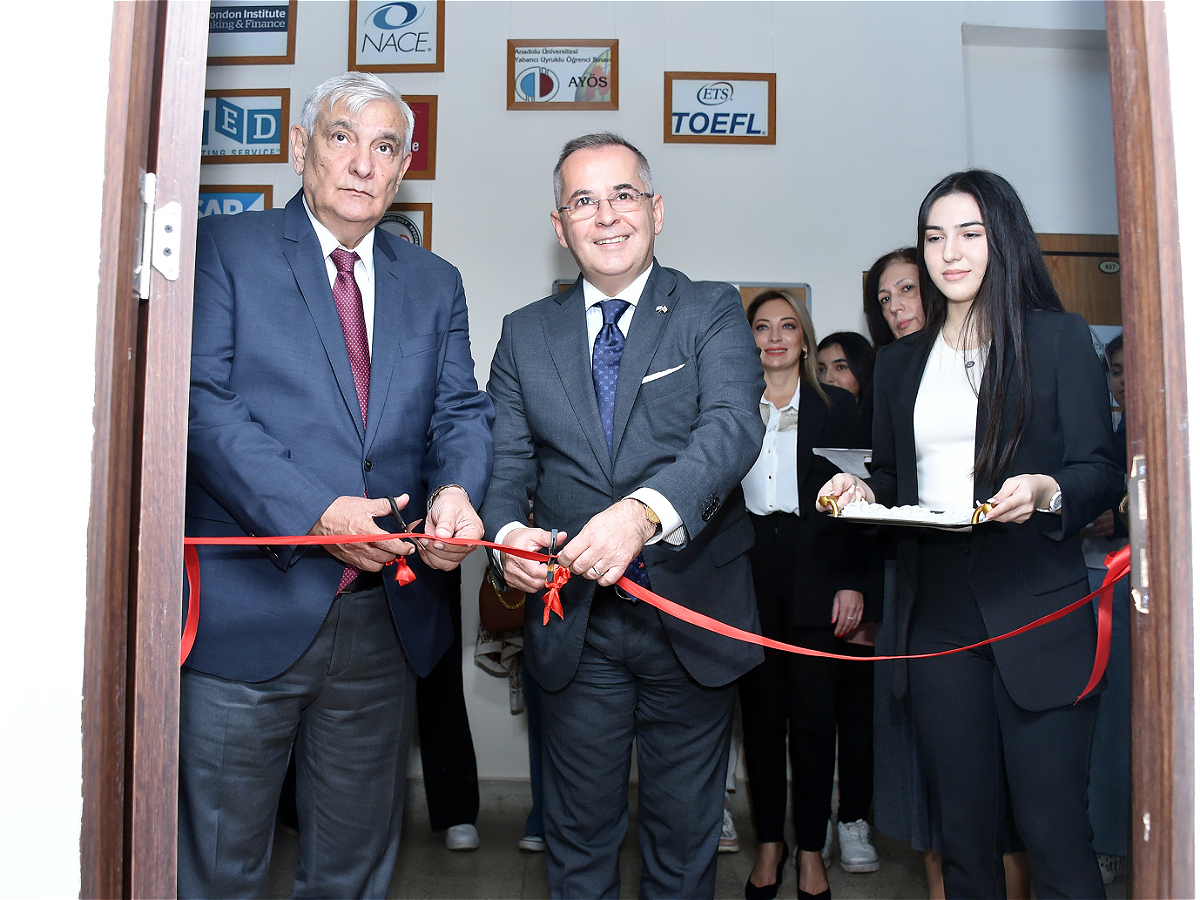 Center for Greek Studies and Culture opened at AUL
The Center for Greek Studies and Culture was inaugurated on October 19 at Azerbaijan University of
Languages (AUL).
The opening ceremony was attended by Ambassador Extraordinary and Plenipotentiary of Greece to our
country Nikolaos Piperigkos, Ambassador Extraordinary and Plenipotentiary of Romania to our country
Vasile Soare, representative of the U.S. Embassy in Azerbaijan Andrew Birdie and others.
AUL Rector, Academician Kamal Abdulla welcomed the guests at the university and spoke about the
importance of the newly opened center.
He noted AUL has close cooperation with a number of prestigious higher schools worldwide: "Today is a
remarkable day in the life of our university. Every Azerbaijani has a great love for the history and culture of
Greece. I believe our students and professors will become permanent members of this center, and the
center will increase their love for Greek language even more.
Ambassador Extraordinary and Plenipotentiary of Greece to our country Nikolaos Piperigkos expressed
gratitude to the rector and noted that relations between Azerbaijan and Greece would develop in future. It
was stressed that the scientific, cultural and political development of our relations is increasing day by day:
"I express my gratitude for your attention and sincere meeting. I believe that this center will be useful to
students and professors and will facilitate their research work. Opening of the Center for Greek Studies and
Culture at Azerbaijan University of Languages gives grounds to say that the center will be used by the
university students specializing in Greek language and other European languages, as well as those interested
in the Azerbaijani-Greek relations.
After the center opened, Ambassador Extraordinary and Plenipotentiary of Greece to Moldova Nikolaos
Piperigkos met with students and gave a lecture within the "Embassy Hour" project.
The meeting continued with questions from the students.