Visit of AUL staff to Poland as part of the ECAR Erasmus+ project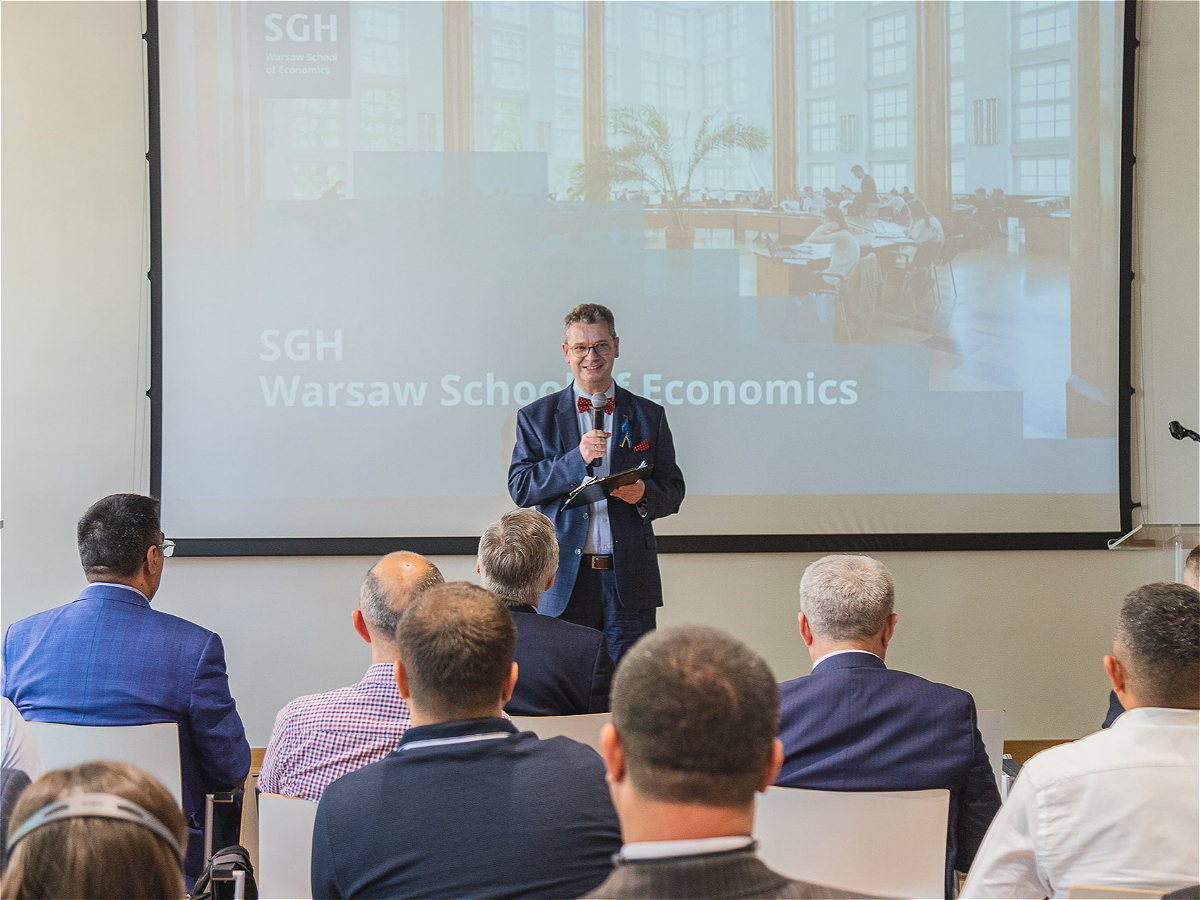 Visit of AUL staff to Poland as part of the ECAR Erasmus+ project
A week-long visit to the Republic of Poland started on 27 June in the framework of the Erasmus+ project "Establishment of the Conference of Rectors of Azerbaijan". The first meeting of the business trip took place at the Warsaw School of Economics.
The meeting was attended by the Advisor to the Minister of Education of the Republic of Azerbaijan, rectors of Azerbaijani universities and other authorities, members of the project consortium, as well as representatives of the Supervisory Board of Magna Charter and the Hungarian Rectors' Conference.
Opening the event, Rector of the Warsaw School of Economics Piotr Wachowiak welcomed the guests and made a detailed presentation about the university.
The rector then spoke about the benefits of membership in the Polish Rectors' Conference for the university and the Conference of Rectors of Warsaw Higher Education Institutions, of which he is the chairman.
Mr Arkadiusz Mezik, President of the Conference of Polish Rectors, welcomed the Azerbaijani delegation on behalf of the Conference and expressed his satisfaction with the cooperation.
He touched on important issues, related to the establishment of the Conference. Thus, he informed the meeting participants in detail about the history, legal form, status, internal management, main activities, decision-making process, permanent staff, as well as the duties of the Conference secretariat.
Rudolf Smolarczyk, Head of the Central and Eastern Europe and East Asia Department of the German Rectors' Conference, emphasized the importance of the Rectors' Conference in terms of enhancing international cooperation between higher education institutions as well as coordinated activities of universities in the country.
He briefed on the main objectives of the German Rectors' Conference, its composition, structure and governance of its members.
Mr. Rudolph also noted that the Polish and German Rectors' Conferences regularly cooperate in discussing educational policies and various areas of development.
The meeting concluded with productive discussions between the participants and representatives of the Rectors' Meetings.
AUL is represented by the Vice-rector for Science and Innovation Prof. Novruz Mammadov, and Head of the Centres Department Anar Rahimov.