The staff of the Azerbaijan University of Languages visited the city of Shusha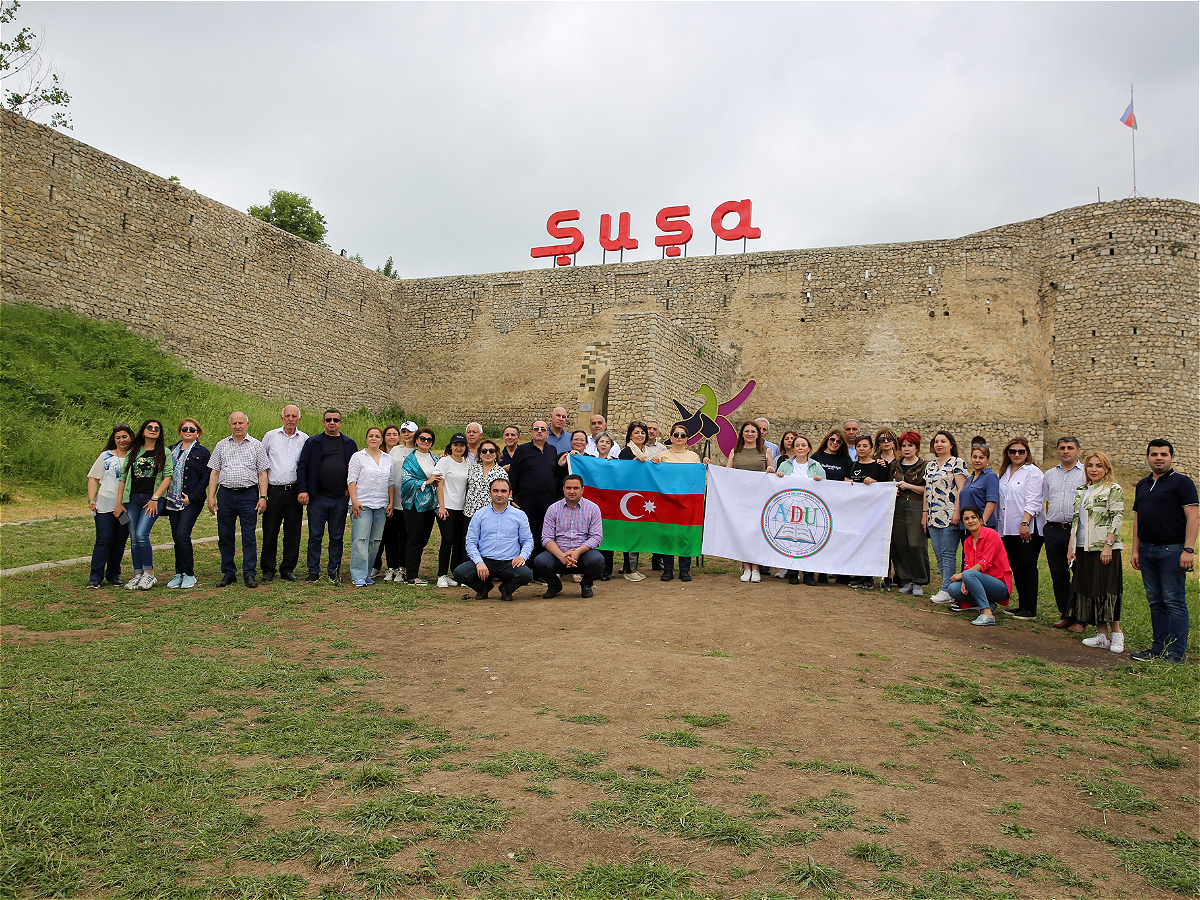 The staff of the Azerbaijan University of Languages visited the city of Shusha
Staff of Azerbaijan University of Languages (AUL) visited Shusha city.
According to the university's Public Relations Department, the vice-rectors, deans, faculty members and a group of administrative staff of AUL participated in the trip.
The main purpose of the trip was to visit the city of Shusha, which was liberated by our heroic sons under the leadership of the Supreme Commander-in-Chief, President Ilham Aliyev, and get acquainted with the city's historical and cultural heritage, ruins, reconstruction and improvement.
AUL employees visited Jidir Duzu, Vagif Mausoleum, fortress walls, statues of Uzeyir Hajibeyli, Khurshidbanu Natavan and Bulbul and other cultural monuments destroyed by Armenians.
The participants honoured the memory of the heroes of the 44th Day Patriotic War, prayed for their souls and wished health to our veterans.