Director of Pakistan Institute of Muslim Studies visited AUL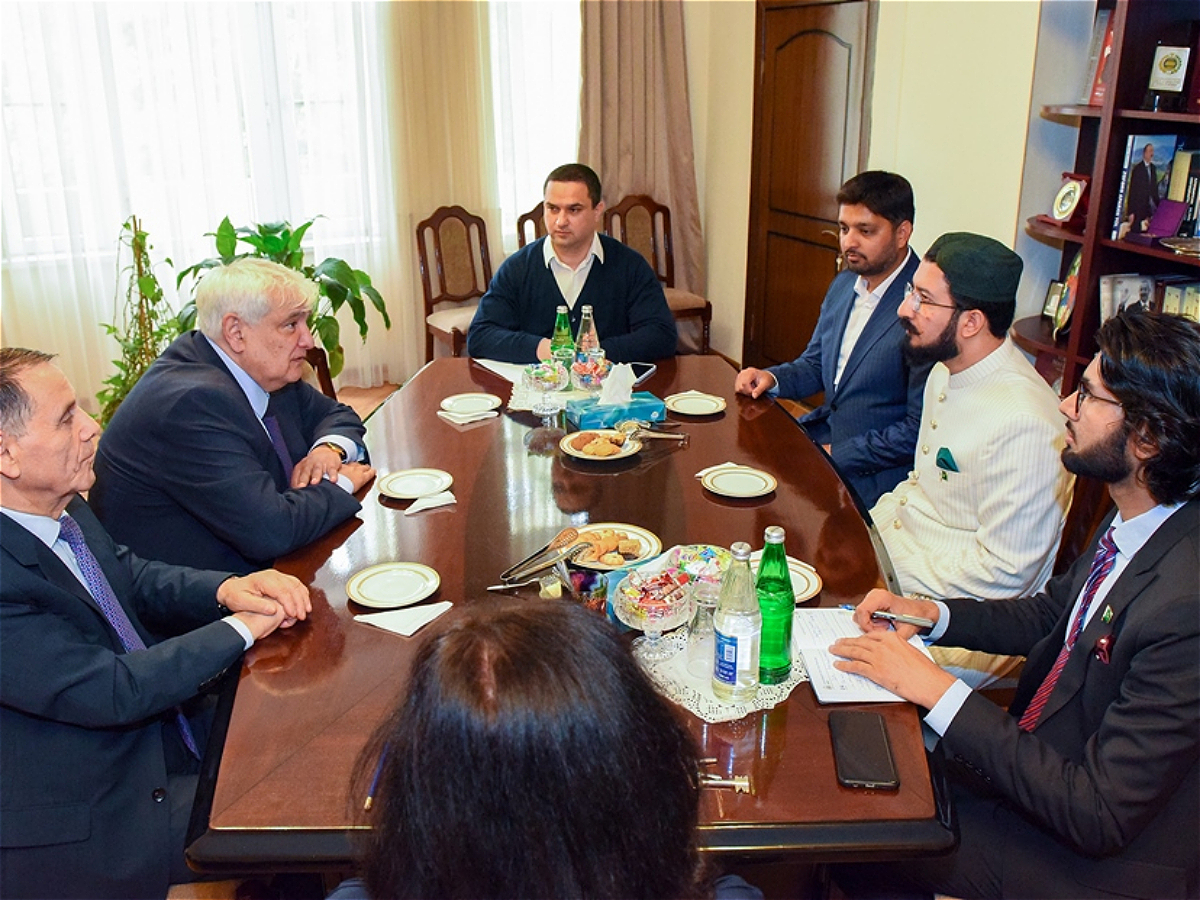 Director of Pakistan Institute of Muslim Studies visited AUL
Rector of Azerbaijan University of Languages (AUL), academician Kamal Abdulla met with Director of Pakistan Institute of Muslim Studies Sultan Ali Ahmad. The rector expressed his pleasure to see the guest at the university he headed, noting there was great love and respect in Azerbaijan for Pakistan. "The state and people of Pakistan provided us with great moral support in our patriotic war. We all have a sense of gratitude for this. During the patriotic war the flags of Azerbaijan, Turkey and Pakistan flew in the streets.
Kalam Abdulla added that the Pakistan Cultural Centre at Azerbaijan University of Languages has been successfully operating: "The inauguration ceremony of the centre was attended by Asad Qaisar, chairman of the National Assembly of the Islamic Republic of Pakistan. Similarly, Pakistan University of Modern Languages has established and will start operating the Azerbaijani Cultural Centre. I believe our cooperation with Pakistan Muslim Studies Institute, which you lead, will manifest itself in realization of various important projects in future".
Director of Pakistan Institute for Muslim Studies Sultan Ali Ahmad said he was pleased to visit Azerbaijan University of Languages.
He highly valued successful activity of Pakistan Cultural Centre in AUL: "Our university has close ties with Azerbaijani Embassy in Pakistan. We take part in events commemorating Khojaly genocide, share our views. Azerbaijan University of Languages is a prestigious university in the field of teaching foreign languages and has extensive international ties. I believe our close cooperation in various spheres will be real.''
Then the guest visited the Pakistan Cultural Centre.