Cooperation agreement signed at AUL in the framework of the ECAR project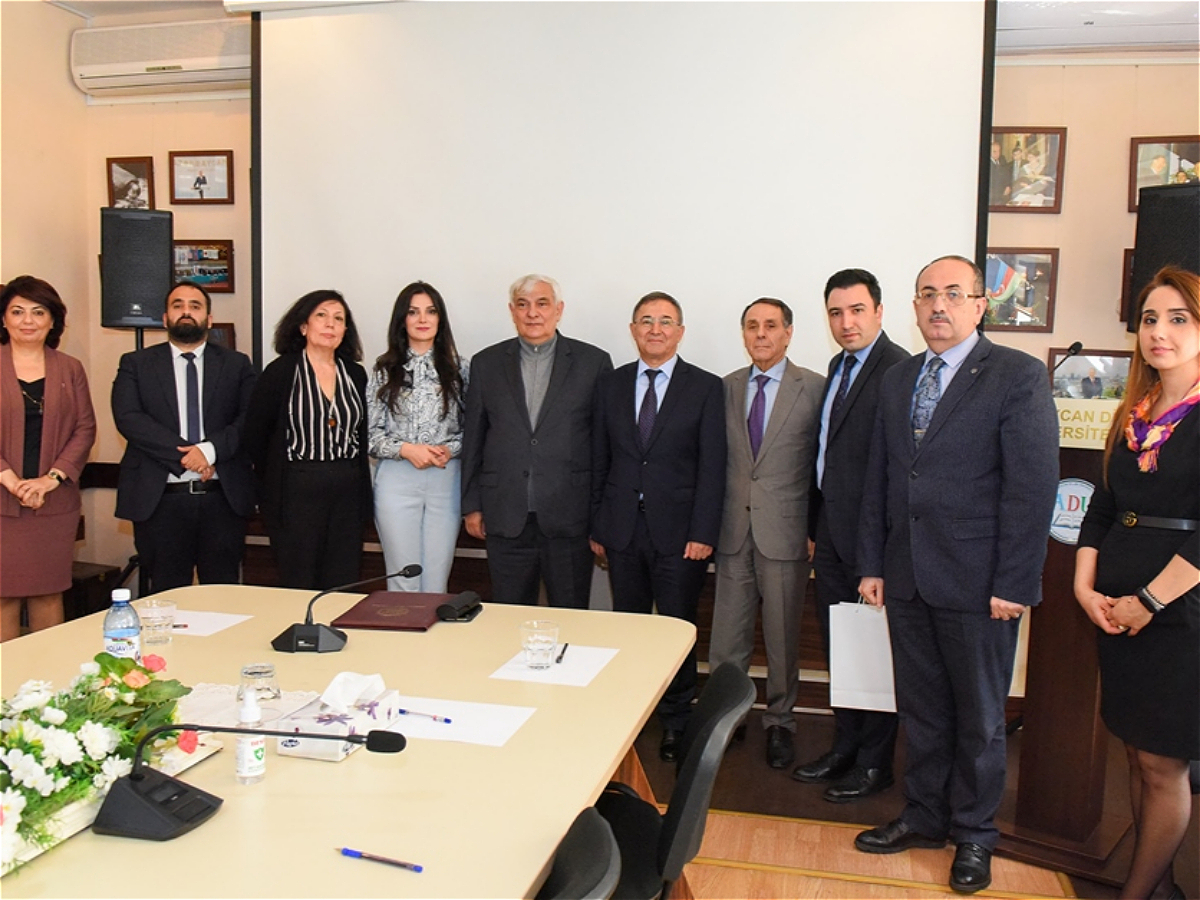 Cooperation agreement signed at AUL in the framework of the ECAR
project
Azerbaijan University of Languages (AUL) organised an information day on the
ECAR project «Creating Rectors' Conference in Azerbaijan» as a part of the
ERASMUS+ programme,
The Rector of AUL, Academician Kamal Abdulla said that he was delighted to see
the guests at his university.
The Rector appreciated the importance of the project and spoke about further
perspectives of AUL's participation in the project.
Professor Ibad Abbasov, Rector of Baku Business University, informed about
meetings held at other universities within the ECAR framework and noted the
importance of inter-university cooperation in our education.
Parviz Bagirov, head of the ERASMUS+ office praised AUL's participation in the
project and touched on possible perspectives for the future. It was mentioned that
exchange between higher education institutions in different fields is one of the
important requirements of modern education.
Project Coordinator Gulshan Bayramova gave a presentation on results of the work
done within the project and issues planned for the next stage, especially cooperation,
communication and networking research in Azerbaijani higher schools.
Then the agreement on cooperation between Baku Business University and
Azerbaijan University of Languages.
The meeting focused on information, staffing, organising student exchanges and the
prospects for further cooperation.