Kamal Abdulla: " The organisation of this exhibition is a brilliant initiative".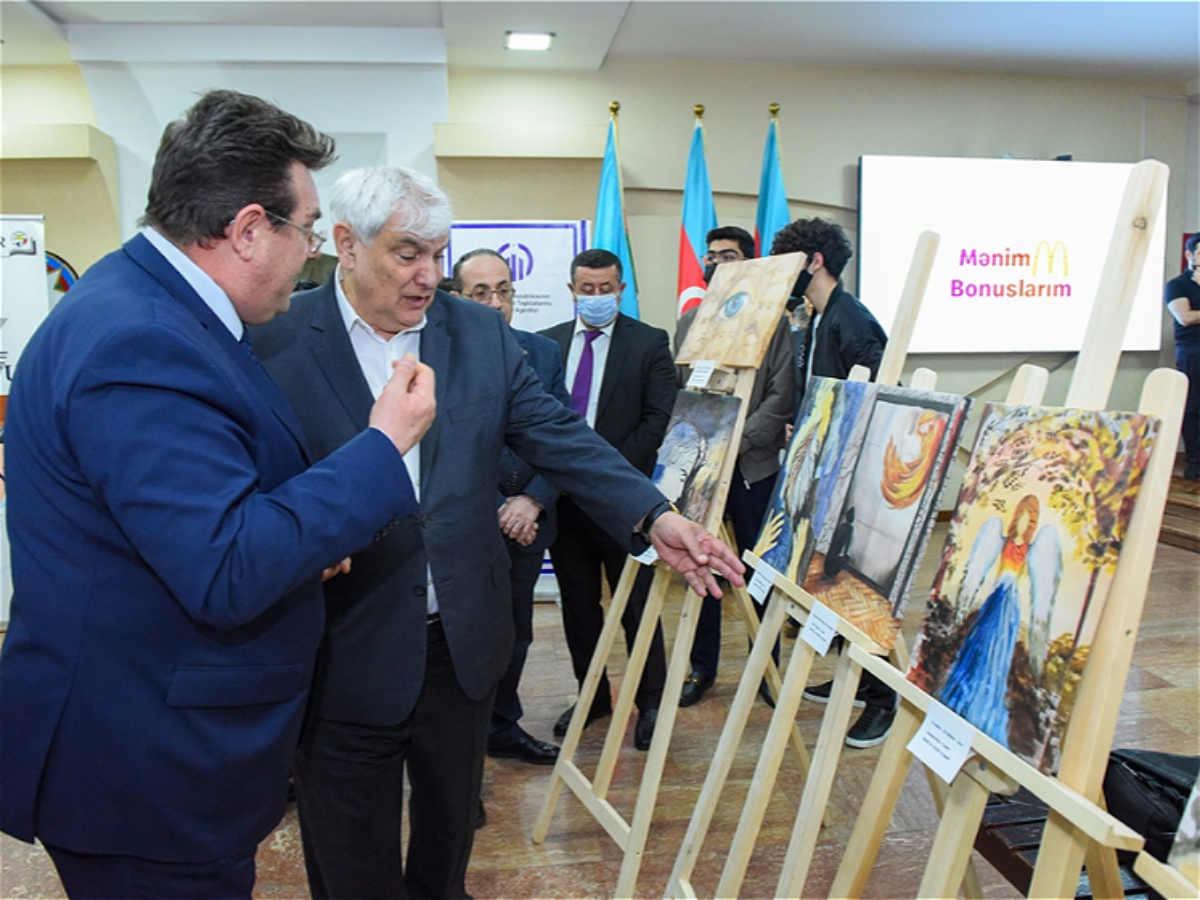 Exhibition of paintings took place at AUL
On 20 April, an exhibition of paintings based on the poems of the Romanian poet Mihai Eminescu, a classic, was opened at the Azerbaijan University of Languages.
The exhibition was visited by Rector of the Azerbaijan University of Languages (AUL), academician Kamal Abdulla, Romanian Ambassador to Azerbaijan Vasile Soare, head of the Romanian Language and Culture Centre Josefina Batto, chairman of the Romania-Azerbaijan Friendship Society Akif Amirov, university staff and students.
Rector of AUL, Academician Kamal Abdulla attended the opening of the exhibition.
Here we present his speech: "Today we had a very interesting and useful meeting with Romanian Ambassador to Azerbaijan Vasile Soare.
We exchanged views with the Ambassador on various issues related to education.
We will be cooperating more closely in the future on various issues in the field of education. I thank the Ambassador for serious attitude to our ideas and suggestions.
I wish the Ambassador to visit our university more often, to participate in our project "Ambassador's hour", we are always ready to cooperate with the Romanian Embassy in such events. This exhibition is a wonderful initiative. It's an exhibition that represents the work of students. They are paintings based on the works of the famous Romanian poet Mihai Eminescu. The way a student feels for a poet, the way he puts words and feelings of a young poet into colors, the way he creates... is a high degree of serious creative fact.
I appreciate it. I thank Ms. Josefina for organizing the exhibition, teaching the Romanian language and working with the students. I thank our students for their active participation in these events".