Kamal Abdulla met a famous Norwegian writer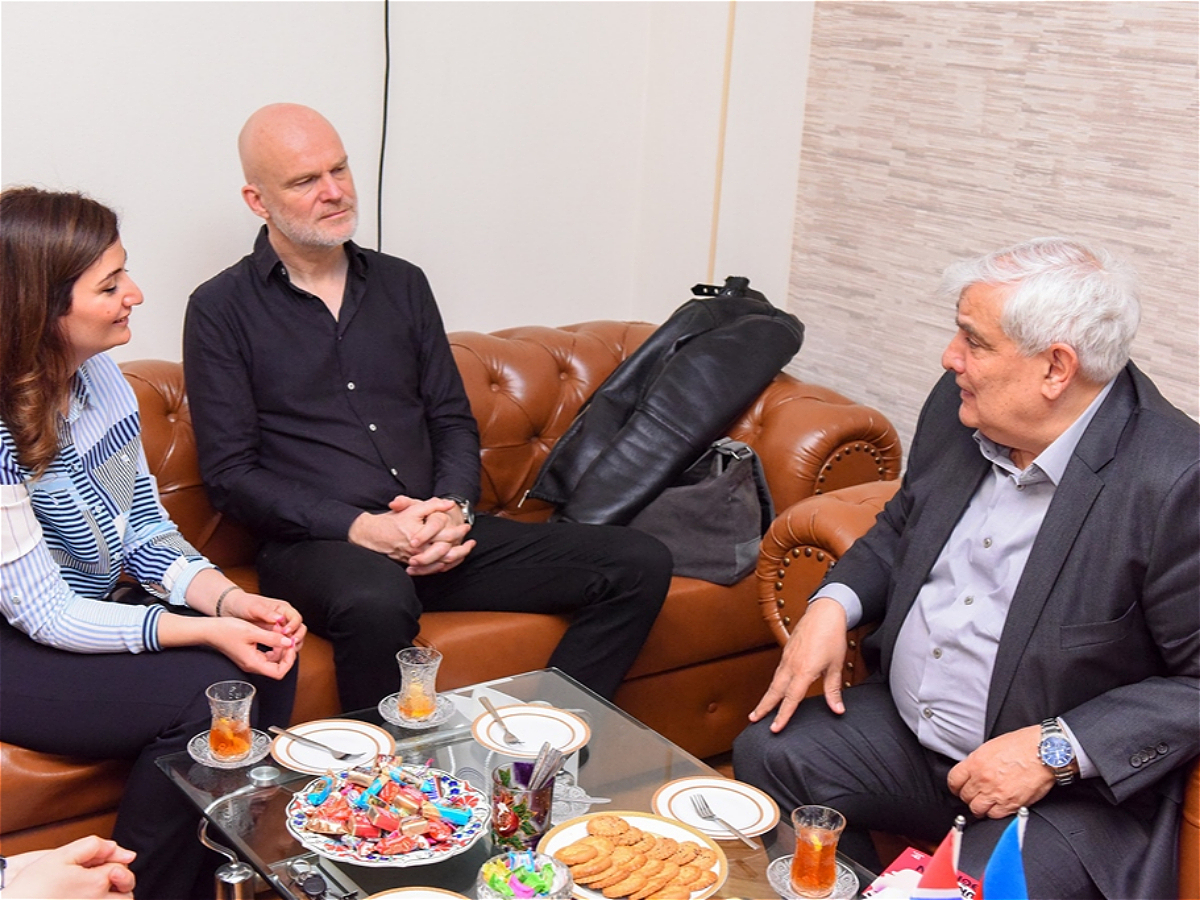 Famous Norwegian writer Arne Swingen visited the Azerbaijan University of Languages ​​(AUL) and met with the rector of the university, academician Kamal Abdulla, and students.
Kamal Abdulla said he was pleased to see the guest at the university he headed, noting that the Scandinavian Centre operates at AUL and the Norwegian language is successfully taught. The rector said that the writer's meeting with the students will remain in their memory as an interesting event of university life and an unforgettable lesson.
The rector expressed his satisfaction with the interest of Norwegian language students in the country's history, culture and position in the modern world. He also touched upon the development of scientific and cultural ties between the two countries. He added that he is interested in further expanding cooperation with Norwegian literary, scientific and cultural figures. There are different opportunities for this, projects on different platforms.
People's writer Kamal Abdulla presented the guest with his novel "Valley of Wizards", published in English in America.
Writer Arne Svingen said he was pleased to be in Azerbaijan and left the meeting with AUL students with a good impression. Noting that his books have been translated into various languages ​​of the world, the writer thanked the rector for the translation of his book " The ballad of a Broken Nose" for children, which was translated into Azerbaijani by the AUL Scandinavian Centre.
The sides exchanged views on the further development of literary and cultural ties between Azerbaijan and Norway, and discussed the implementation of various projects.