AUL hosts international conference on "Genocide of March 31 - 1918"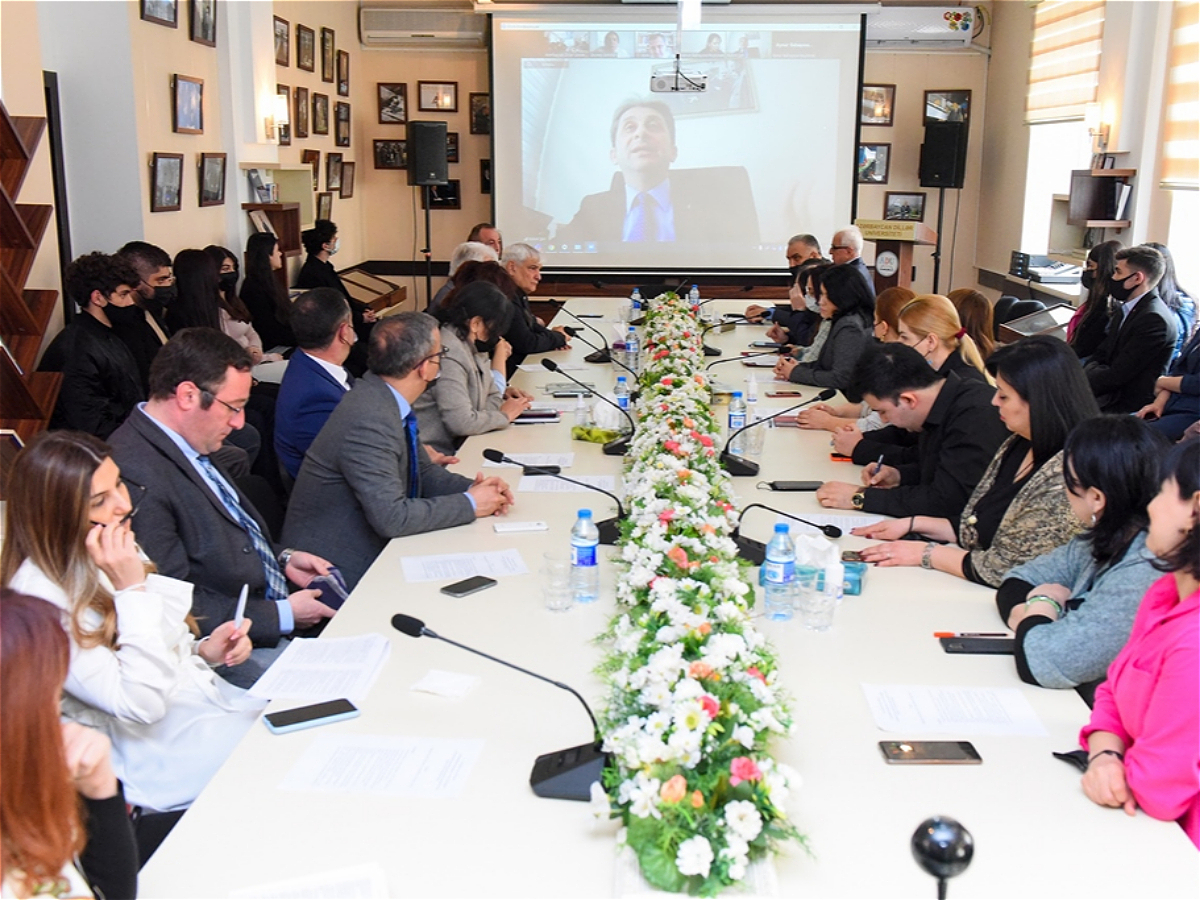 March genocide committed from March 30 to April 3, 1918 in Baku and different districts of Baku province - Shemakha, Guba, Khachmaz, Lankaran, Salyan, Karabakh, Nakhchivan is historical crime committed by Armenian-Bolshevik gangs headed by Andranik Ozania against Azerbaijani nation, Muslim Turks and other national minorities.
This sorrowful date is marked as '31st of March - Day of genocide of Azerbaijanis' by the order of national leader Heydar Aliyev dated March 26, 1998.
In this regard, an international conference on 'Genocide of 31 March - 1918' was held on March 28 at Azerbaijan University of Languages under the leadership of AUL Centre for Multiculturalism and the First Territorial Organisation of AUL YAP.
The conference was attended by the Rector of AUL, Academician Kamal Abdulla.
The moderator of the conference was Logman Rashidzade, director of AUL Centre for Multiculturalism. The speakers were executive director of Institute of History named after A. Bakikhanov of ANAS, doctor of historical sciences Jabi Bahramov with the topic: "March 1918 genocide crimes against Azerbaijani nation: history and modern period", leading researcher of Institute of History named after A. Bakikhanov. Bakikhanov Institute of History of ANAS, doctor of philosophy in history, associate professor Vasif Gafarov "Results and consequences of March 31 genocide", associate professor of Department of Caucasus Studies and History of Azerbaijan of AUL Shalala Bagirova "March 1918 genocide: causes and consequences", teacher of Department of Regional Studies of AUL Elshan Majidov "Problems and prospects of recognition of March 31 genocide in the world". Representatives from Turkey also joined the conference. The Dean of the Faculty of Humanities and Social Sciences at Tarrus University, historian Dr. Giyas Shukuroglu on "Reflections on the March Events on the Ottoman Community," the director of the AUL Turkish Research Center, Dr. Ph. Ainur Babashova spoke about the historical roots of the Beshkonak genocide. Turkish journalist Zeynep Batimor covered socio-political reasons of genocides and spoke about the history of writing a book about Khojaly genocide.
The conference continued with question-and-answer sessions and discussion.