A seminar on the history of Azerbaijani-Chinese relations held at the University of Languages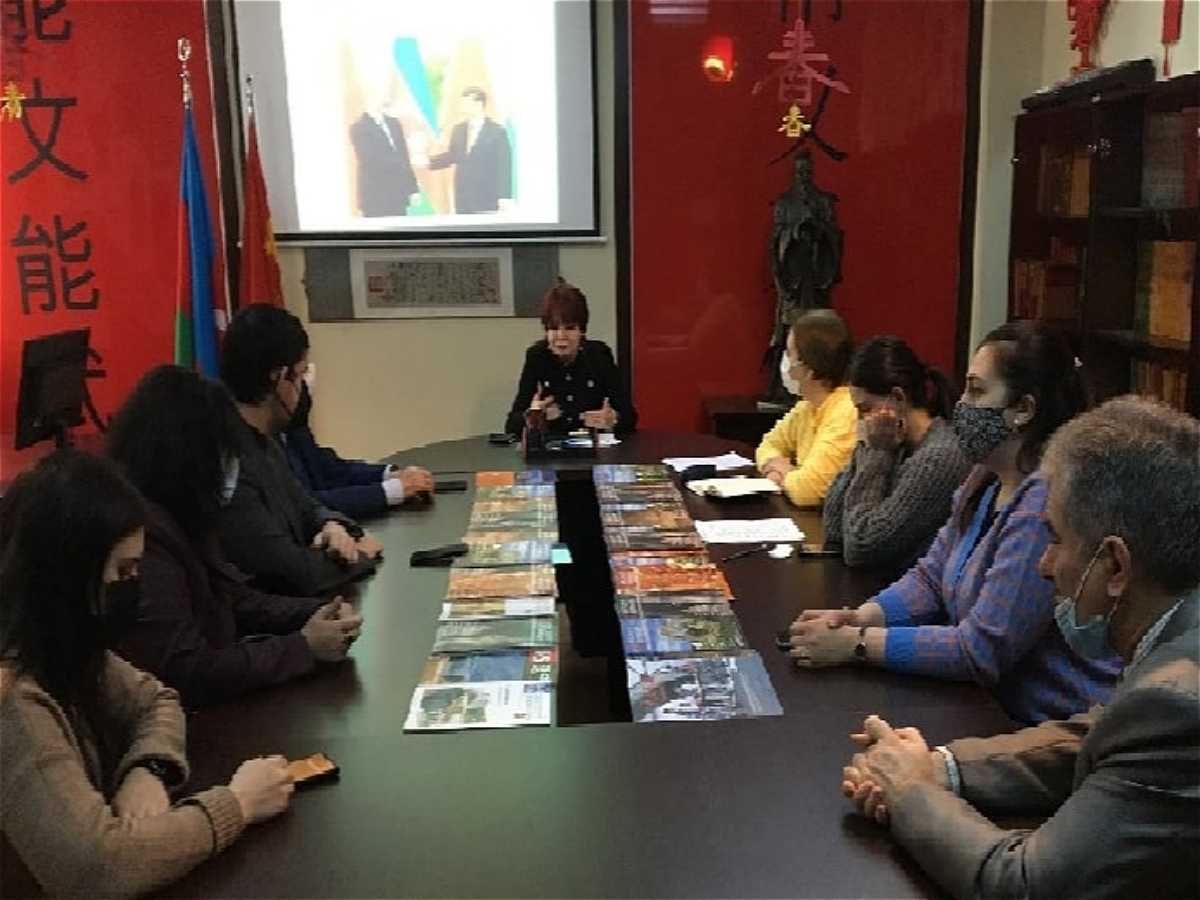 The Azerbaijan University of Languages (AUL) hosted an academic seminar entitled "Azerbaijan and China: History and Prospects of Cooperation", dedicated to the 30th anniversary of the establishment of diplomatic relations between the two countries. The seminar was organized by Confucius Institute and AUL Chair of International Relations.
Head of Department of International Relations Professor Aida Yusifzade opened the seminar with a report on the history of Azerbaijan-China relations, the role of Azerbaijan and China in modern international relations, and global and regional aspects of interaction between the two countries. Speaking at the seminar, Director of the Confucius Institute Rafig Abbasov spoke about the strategic nature of cooperation between the two countries on the Silk Road and recalled the historic visit of President Ilham Aliyev of the Republic of Azerbaijan to China in 2015, during which he signed a Memorandum of Understanding to jointly promote the Silk Road Economic Belt, laying a solid foundation for further multilateral cooperation between the two countries together with the President of China Xi Jinping.
Lecturers of Chair of International Relations Ayten Ramazanova and Sabina Mammadova made reports on "Results of 30-year diplomatic relations between Azerbaijan and China" and "Azerbaijan-China economic relations". They talked about dynamic development of Azerbaijan-China economic and humanitarian relations, noted active participation of Azerbaijan in implementation of Chinese initiative "One belt, one way" for creating Eurasian transport and economic corridors as well as ensuring humanitarian exchange and political communication. Delivering a speech, professor Galey Allahverdiyev talked of the activity of the Oriental Studies Centre in multilateral relations between Azerbaijan and China, publication of a six-volume monograph entitled "Heydar Aliyev and the East".