Kamal Abdullah meets Venezuelan ambassador to Azerbaijan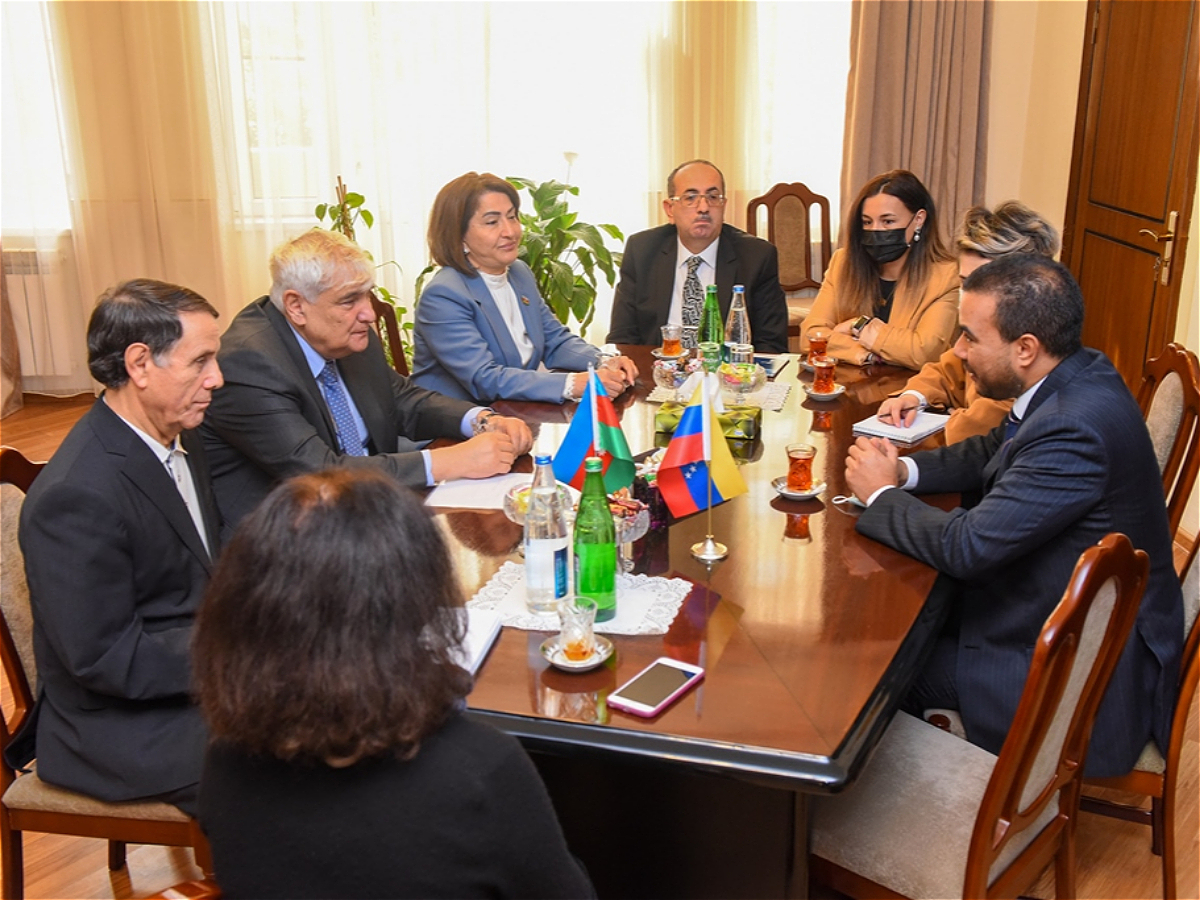 On October 27, AUL Rector, Academician Kamal Abdulla met with the Ambassador Extraordinary and Plenipotentiary of the Bolivarian Republic of Venezuela to the Republic of Azerbaijan Christopher Alberto Martínez Berroteran at the Azerbaijan University of Languages.
The Rector heartily welcomed the ambassador at the university and talked about AUL' s Ambassador's Hour project. It was noted that students have met many ambassadors under this project and that the meeting with Ambassador Extraordinary and Plenipotentiary Cristopher Alberto Martínez Berroteran would be interesting and useful for both students and teachers.
The two sides also exchanged views on the exchange of scientific, cultural and educational experiences between the two countries, the establishment of mutual cooperation and the importance of scientific exchange. Kamal Abdulla suggested opening of centre of Azerbaijani language and culture in one of the universities of Venezuela, as well as Venezuelan centre at AUL: "More than 20 language and cultural centres function in AUL. Thanks to these centres the students are learning the language, culture and history of these countries very well. We are also very interested in cooperation with universities in Venezuela».
People's writer Kamal Abdullah presented the Ambassador with his novel "The Incomplete Manuscript", published in Brazil.
Christopher Alberto Martínez Berroteran noted that he was delighted to be in the AUL. He highly appreciated the offer to open an Azerbaijani center in his country as well as to participate in the project «Ambassador's Hour». He noted that high-level cooperation in education, culture and science was a priority for Venezuela: «I welcome each of these proposals. Cooperation in the field of education is very important for our Embassy and for the entire Venezuelan State. Relations in the fields of education, culture and science facilitate the work of diplomats and strengthen diplomatic relations. Undoubtedly, the prospect of creating mutual centers will make a great contribution to our friendly relations».