AUL Rector Kamal Abdullah meets American professors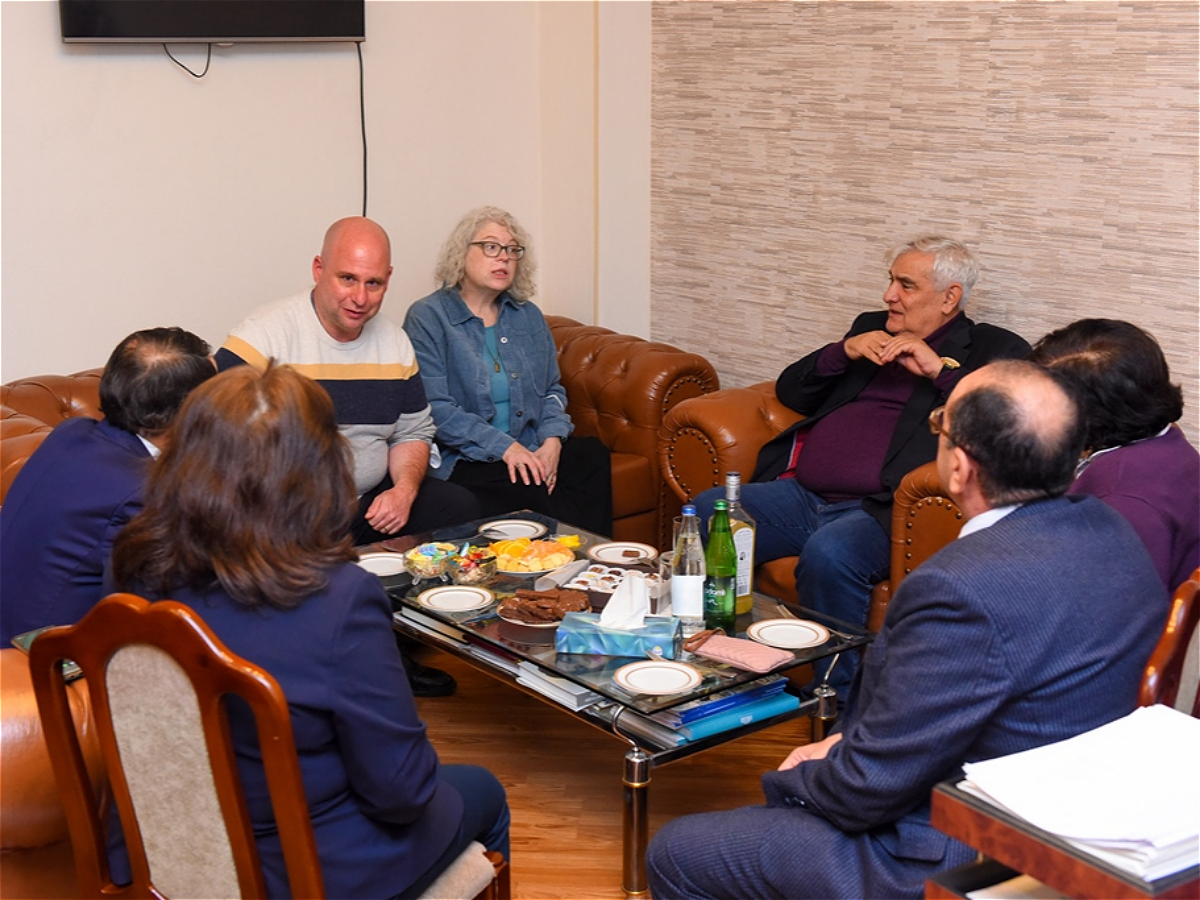 Rector of Azerbaijan University of Languages, Academician Kamal Abdulla met with professors of the University of Alabama-Birmingham Joseph Wood and Ann Bach. The rector said he was pleased to see the guests at his university and thanked the students and teachers for lecturing.

"I believe that our students and teachers have received a lot of important information from influential scientists in their field, like you. Of course, this will have a positive effect on the formation of students as professionals, and on the further improvement of teachers in their field. Azerbaijan University of Languages is a higher education institution with extensive international relations. Our university has language and cultural centers in 20 countries. I hope that our cooperation with the University of Alabama-Birmingham, where you work, will continue in the future, and our students and teachers will be able to benefit from our mutually interesting projects. "

Academician Kamal Abdulla offered the guests to jointly implement a project of a comparative study of the epics "Kitabi-Dada Gorgud" and "Beowulf". The rector said that this will open new scientific perspectives for scientists of AUL and the University of Alabama-Birmingham.

Professors Joseph Wood and Ann Bach said they were pleased to be at AUL and meet with students and teachers. Saying that they left the university with a good impression, the scholars welcomed the proposal to study the epics "Kitabi-Dada Gorgud" and "Beowulf" together, noting that they would raise the issue at their university.
The meeting continued with a discussion of the prospects of literary criticism and linguistics, development trends, and the art of translation.