AUL Rector met with the Ambassador of India to Azerbaijan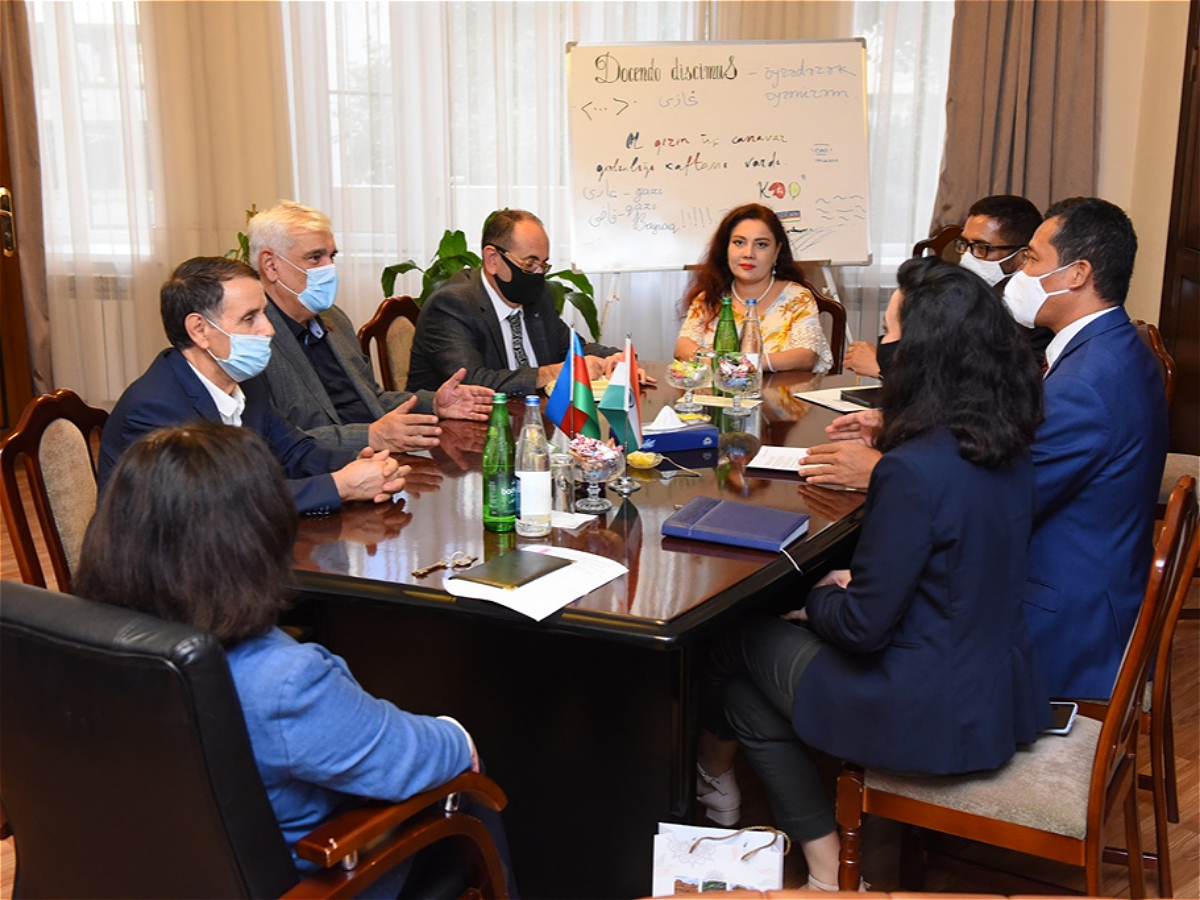 The Rector of the Azerbaijan University of Languages (AUL), Academician Kamal Abdullah, met with the Ambassador of India to our country, Bawitlung Vanlalvawna. The Rector noted that he was pleased to welcome an honorary guest to his educational institution and expressed confidence in the further development of educational ties between the two countries. Kamal Abdullah added that in addition to the study of modern languages at AUL, great importance is attached to the study of ancient languages:
"Speaking of classical languages, we primarily remember Latin and Sanskrit. The study of Sanskrit is an extremely important condition for the training of a philologist. I believe that Sanskrit teaching will also help in the study of modern Indian". The Chancellor of AIA added that the Indian Centre would reopen at the University: «The Centre will once again do significant work in promoting Indian culture and science». Ambassador Bawitlung Vanlalwavna thanked the Rector for his support in the field of education and culture. The guest of honour said that , for his part, he was ready to provide all possible support in matters relating to the Embassy and the teaching of Sanskrit:
"I believe that with the joint cooperation of the Azerbaijan Language University and the Embassy of India in Azerbaijan we will achieve a positive result. Thank you for your attention to the activities of the Indian Centre».