AUL Rector was awarded the State Award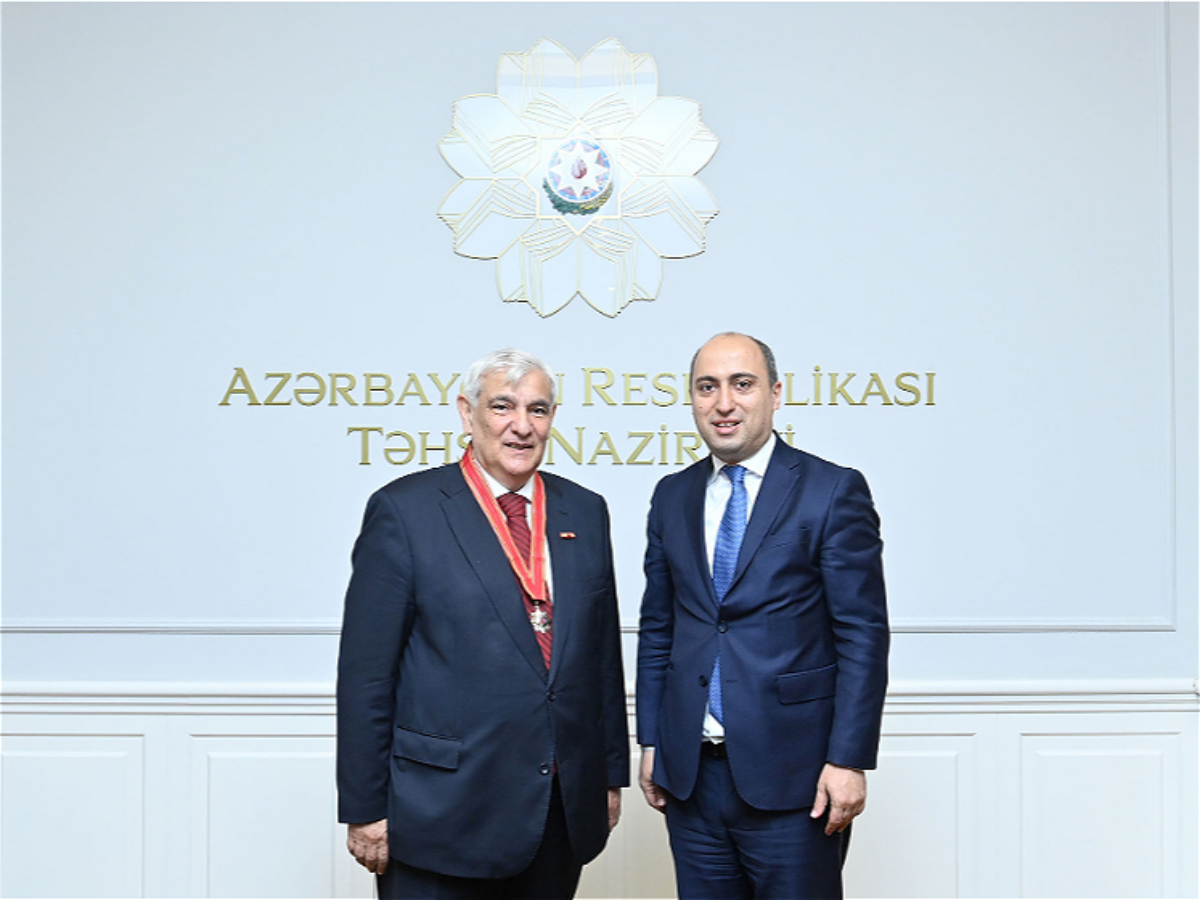 On June 11, the Minister of Education Emin Amrullayev presented the highest award to Kamal Abdullayev, who was awarded the Sharaf Order for his great contribution to the development of science and education by the order of President Ilham Aliyev.
The Minister of Education congratulated Kamal Abdullayev, wished him success, and talked about his services in the development of education and science in Azerbaijan.
In turn, Kamal Abdullayev expressed his gratitude.