A commemorative event, dedicated to the Khojaly tragedy, was held at AUL with the participation of British journalist Ian Peart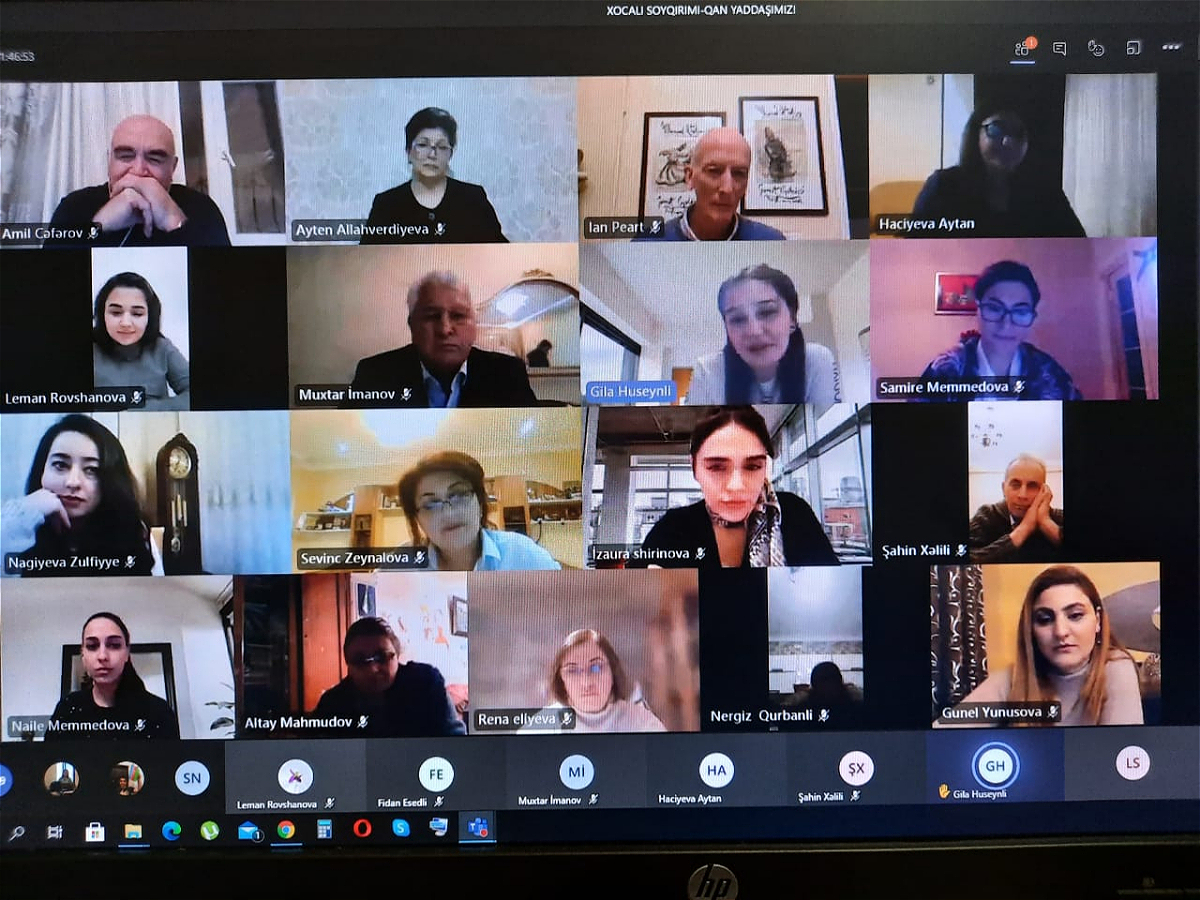 An event entitled "Khojaly Genocide - OUR BLOOD MEMORIAL!" was held at AUL with the organisational support of the Department of Lexicology and English Language Stylistics of the Faculty of Philology. Opening the event, Head of the English Language Lexicology and Stylistics Department, Associate Professor Aytan Hajiyeva stressed that this year's Khojaly Genocide Remembrance Day differs from those of the previous years. In view of the 44-day war and the return of our lands, the Azerbaijani army took revenge for the victims of Khojaly.
Afterwards the guest of the event, English journalist Ian Peart took the floor. He spoke about the film "Khojaly tragedy", produced by him, talked about his love for Azerbaijan, his desire to visit Shusha and Khojaly and that he considers Azerbaijan as his homeland.
AUL Vice-rector for Academic Affairs, Professor Sevinj Zeynalova called Khojaly tragedy a crime, committed not only against the Azerbaijani people, but against all mankind.
Participants spoke on the topic in Azerbaijani and English; Associate Professor Aytan Allahverdiyeva "Our Bloody Memory-Khojaly", Associate Professor Doctor of Philology Nigar Medatova - "Khojaly Genocide-Tragedy of the Century", Senior Lecturer Nushaba Abdulragimova - "Our Unforgettable Pain", Lecturer Sabina Nuraliyeva - "Khojaly Genocide as one of the most terrible and tragic pages in the history of Azerbaijan" speeches were accompanied by presentations and videos demonstrations.
Philology Faculty students Lyaman Rovshanova and Fidan Asadli talked about Khojaly genocide, its reasons, consequences and international recognition of this tragedy. Students of the 236th group demonstrated a video "Khojali Genocide-A Pain that We Can Never Forget" , prepared by them and shared on YouTube.
Azerbaijani Literature Department Head, Academician Mukhtar Imanov and the Dean of the Faculty of Philology, Professor Shahin Khalili speeches about the importance of recognizing the Khojaly tragedy worldwide and the importance of such events concluded the conference.