Rector of AUL met with the Ambassador of Uzbekistan to Azerbaijan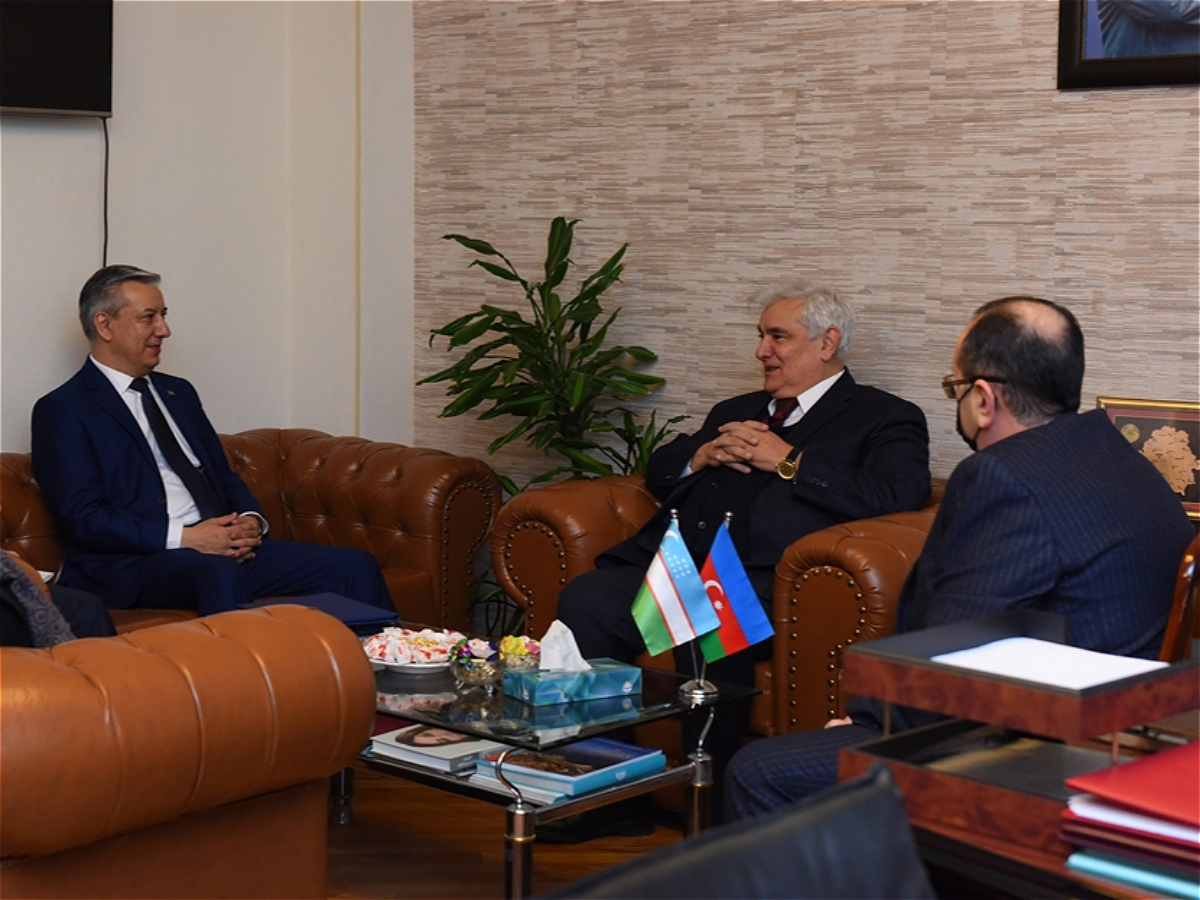 Rector of Azerbaijan University of Languages (AUL), Academician Kamal Abdulla met with Ambassador of Uzbekistan to Azerbaijan Bakhrom Ashrafkhanov. The rector warmly welcomed the guest at the university, adding that there are various relations between AUL and universities of Uzbekistan, and expressed hope that the scope of these important relations will expand and continue on a more serious level.
Noting that the Azerbaijani University of Languages is the main center specializing in foreign language teaching, academician Kamal Abdulla also touched upon the activities of language and culture centers operating at AUL. He informed the guest about the university's "Ambassador's Hour" project and mentioned about AUL cooperation with Tashkent State University and Samarkand State University of Uzbekistan.
Bakhrom Ashrafkhanov said he was delighted to visit Azerbaijan University of Languages. He said that issues of science and education were a priority for him after his appointment to a diplomatic post, and that he was particularly interested in expanding ties with AUL. Mentioning that the Nizami Ganjavi Center operates at Samarkand State University, Bakhrom Ashrafkhanov proposed to open a Center for Uzbek Language and Culture at the Azerbaijan University of Languages.Samarkand State University, Bahrom Ashrafkhanov suggested opening an Uzbek language and culture centre at Azerbaijan University of Languages.
Then other issues were discussed, and it was agreed to hold a joint online conference in March with the participation of experts from the two countries.
After the meeting, the ambassador toured the Heydar Aliyev Lecture Hall at AUL, as well as language and cultural centres.