AUL graduate Martyr Azim Hasanov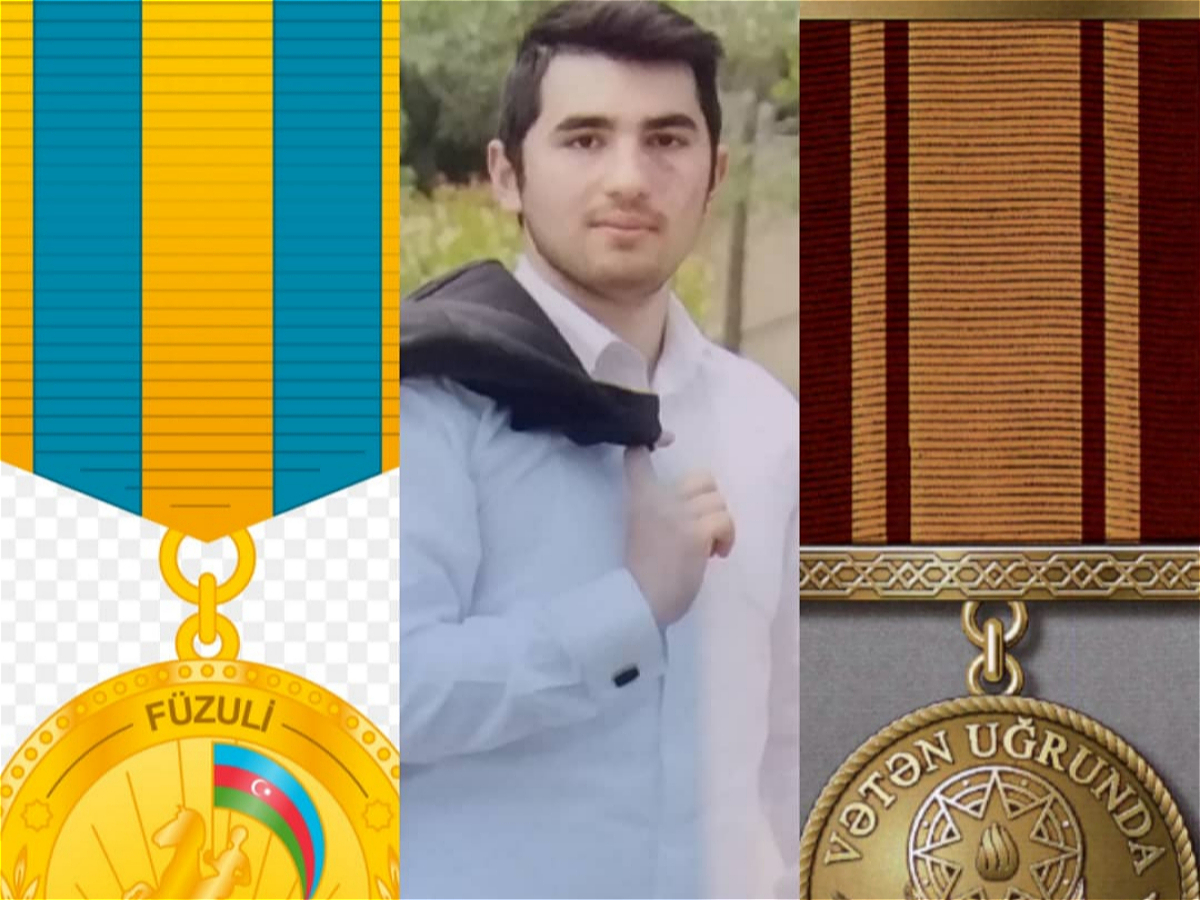 During the Great Patriotic War, which lasted 44 days, our compatriots have imprinted with their blood a new chapter in the history of people fighting for their lands liberation.
One of those heroes was shehid Azim Hasanov. Azim Fikret oglu Hasanov was born on 13 June 1998 in Balaken district. In September 20:04, he entered school 19 in Mingachevir, where they temporarily settled. Upon completing secondary school with excellent grades in 2015, Azim, the first and only son in the family, entered the Azerbaijan University of Languages with a high score. Originally from Karabakh , he always yearned for the homeland. Love for the motherland was in his blood, it prompted him to join Patriot Club, functioning at the Azerbaijan University of Languages. He took an active part in the celebration of the days of remembrance of our occupied lands and other significant dates of the republic. He was awarded a letter of appreciation for his active participation in "Promotion of the Azerbaijani ideology among young people" project, which was implemented in several universities with the financial support of the Youth Foundation. The interesting idea, flash mob about the flag, brought them luck to win.
Another letter of appreciation was given by the Patriots Department of AUL , of which he was a member.
Azim already showed himself a hero, when heading off for military service after graduation. Despite the fact that there were only a few days left to complete his military service, he volunteers to join a battalion from the military unit where he served in the capital. On September 27, when the war began, he continues his service as a scout at the front. Bravely fought in Jebrail, Hadrut, Horadiz and Fizuli battles.
«Whatever happens to our veterans or shehids, they should not stay on the side of the enemy», he said to his associates. That phrase was his slogan until the last moment. He died heroically, rescuing a wounded comrade in the battles under the village of Seyidahmedli in Fizuli district. Shhid Azim Hasanov was buried on 30 October in Mingechevir Shehid' s Alley.
"For some reason, I had a feeling lately that he would be a great man. I knew that even before he joined the army. I'm so proud of my son. I lost a son today, but history witnessed one more hero. He contributed to a new story of our Motherland, written by his heroism. If it were an ordinary death, I would not be able to reconcile with his absence. Martyrdom is the highest peak. This is my only consolation", said his mother Shahla Hasanova.
Fikret Hasanov, a participant of the First Karabakh War, shared his thoughts about his son.
"I was saying, son, I am old, it is you, who should return our lands, our native Agdam. The last time we talked was on October 4. He said everything was fine, they were slowly moving towards the goal. We couldn't get in touch for a long time, so we were worried and went to Fizuli. After a long search, we learned that 22 people were killed. Long live the motherland!
Our shehid, who grew up on tales told by his father about a native land he had never seen, has written a heroic epic himself. Like everyone else, he had lots of dreams. But the most important one was to liberate the land and return to his homeland. Thanks to our brave men like Azim, our lands have been liberated. As Azim had promised, he secured his father's return to his homeland. Even if he has no chance to see it with his own eyes..
After the death of our graduate shehid Azim Hasanov, he was awarded medals "For the Liberation of Fizuli" and "For the Homeland" by Supreme Commander-in-Chief Ilham Aliyev.