"Teachers honour Elvin's memory"- father of AUL shehid student says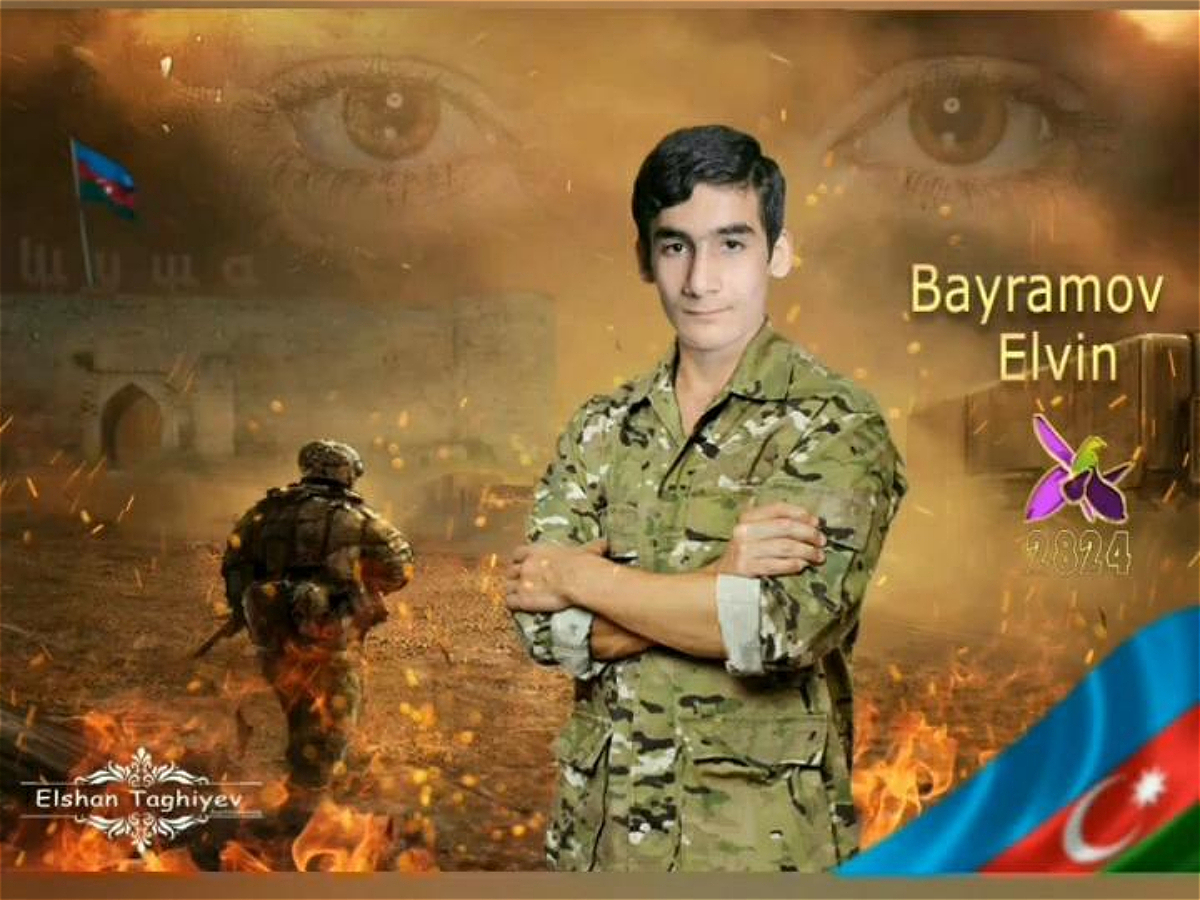 Elvin Bayramov, German studies student of the Faculty of International Relations and Regional Studies of the Azerbaijan University of Languages, was killed in the Great Patriotic War.
The book "Qısa ömrün əbədi dastanı", dedicated to the blessed memory of Elvin Bayramov, was published on the initiative of the head of the Department of the Regional Studies Sevdagul Aliyeva.
The book features essays by teachers, students, family members and friends of martyr Elvin Bayramov.
Islam Bayramov, father of shehid Elvin Bayramov, told us about his son.
"Elvin graduated from university and went off to do military service. At the end of the three-month quarantine period, his military unit was replaced. Elvin became a shehid on 26 October in Fizuli. The last conversation we had was on the 8th of October. He talked to me, his mother and aunt, and told us not to worry, assuring us, that everything was fine. He always spoke briefly when he called, and on that day there was a long conversation between us. After the war began, we had no news from Elvin, so we went to Fizuli, but couldn't get any news. The second and the third trip three days later was also to no avail. But the next morning we got a call from the military enlistment office. I came there and I was told that my son had become a shehid.
Elvin's studentship went well. He was a good student and we were always pleased with him. He had a lot of dreams. Upon completing his milutary service he was planning to continue his education. Elvin studied regional studies in German and studied English as well. After Elvin' s death his teachers published a book about him. As a father, I am grateful to both teachers and students. They honour Elvin's memory. My son died in the name of the homeland. May Allah rest the souls of all our shehids. Long live the Motherland!"