Methodological workshop on Chinese language at the University of Languages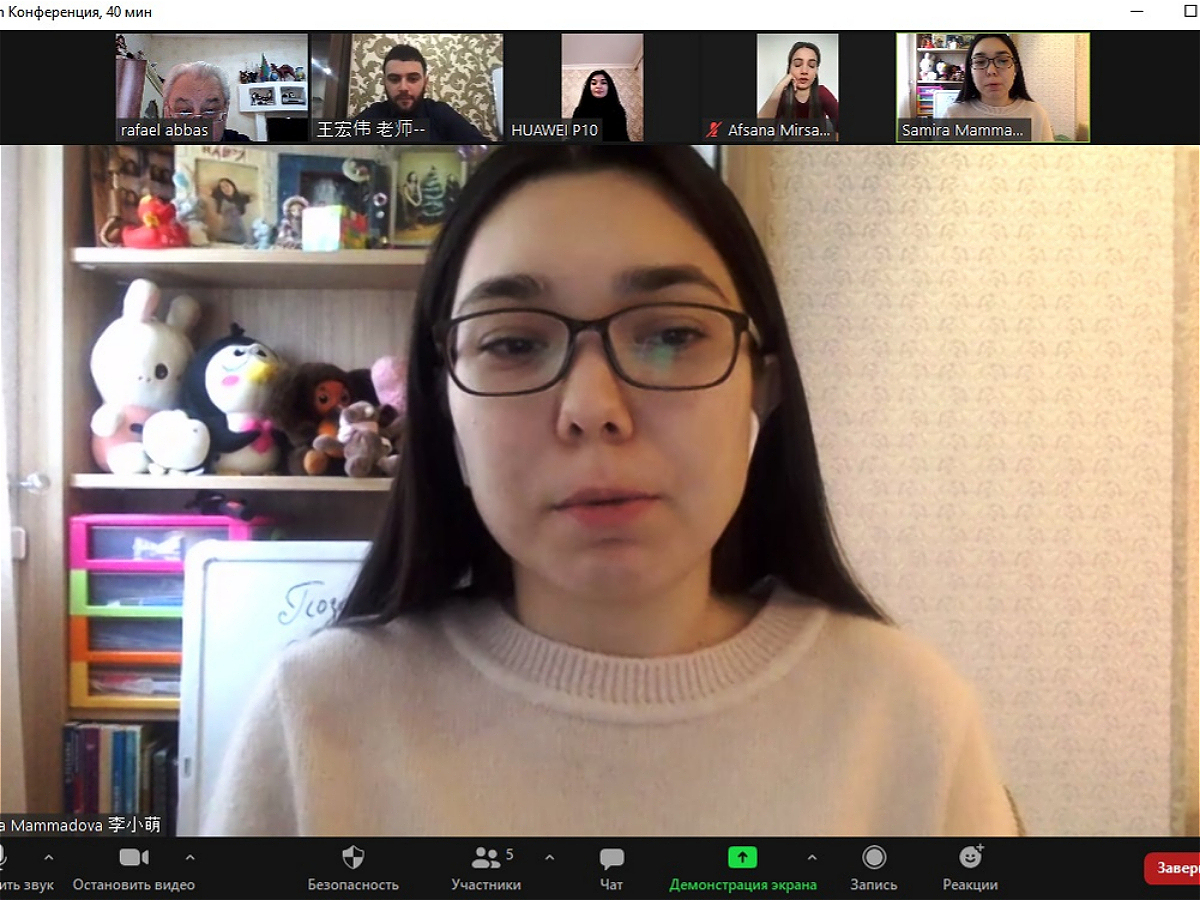 The Confucius Institute of the Azerbaijan University of Languages (AUL) held an online seminar on "Educational and Methodological Problems of Teaching Chinese Online".
Confucius Institute Director Rafig Abbasov opened the seminar by sharing AUL teachers' experience in solving relevant organizational, technical and methodological issues of online Chinese teaching.
Samira Mammadova, Chinese teacher with a master's degree from East China University, spoke about innovative methods and technology of teaching Chinese language online, development of teaching and methodological programs, teaching audio and video materials for online teaching of the Chinese language.
Chinese language teacher of AUL Confucius Institute, Afsana Mirsalayeva, talked about the didactic and technical problems of providing transparent and effective participation of students in the online Chinese proficiency HSK exam.
Tugay Bagirov, Master of Beijing University of Foreign Languages, spoke about the activities of the Beijing University of Foreign Languages' online learning platforms, offering basic knowledge of Chinese language and hieroglyphics.
Nigar Gojayeva, Confucius Institute employee, shared her experience in conducting combined educational and practical online Chinese lessons at secondary school.
The seminar also touched upon the successful work of distance Chinese language courses organized by the Heydar Aliyev Foundation together with the Confucius Institute of AUL at the Azerbaijan State University of Economics, holding online competitions on calligraphy and literary translation.