AUL takes three martyr's children into care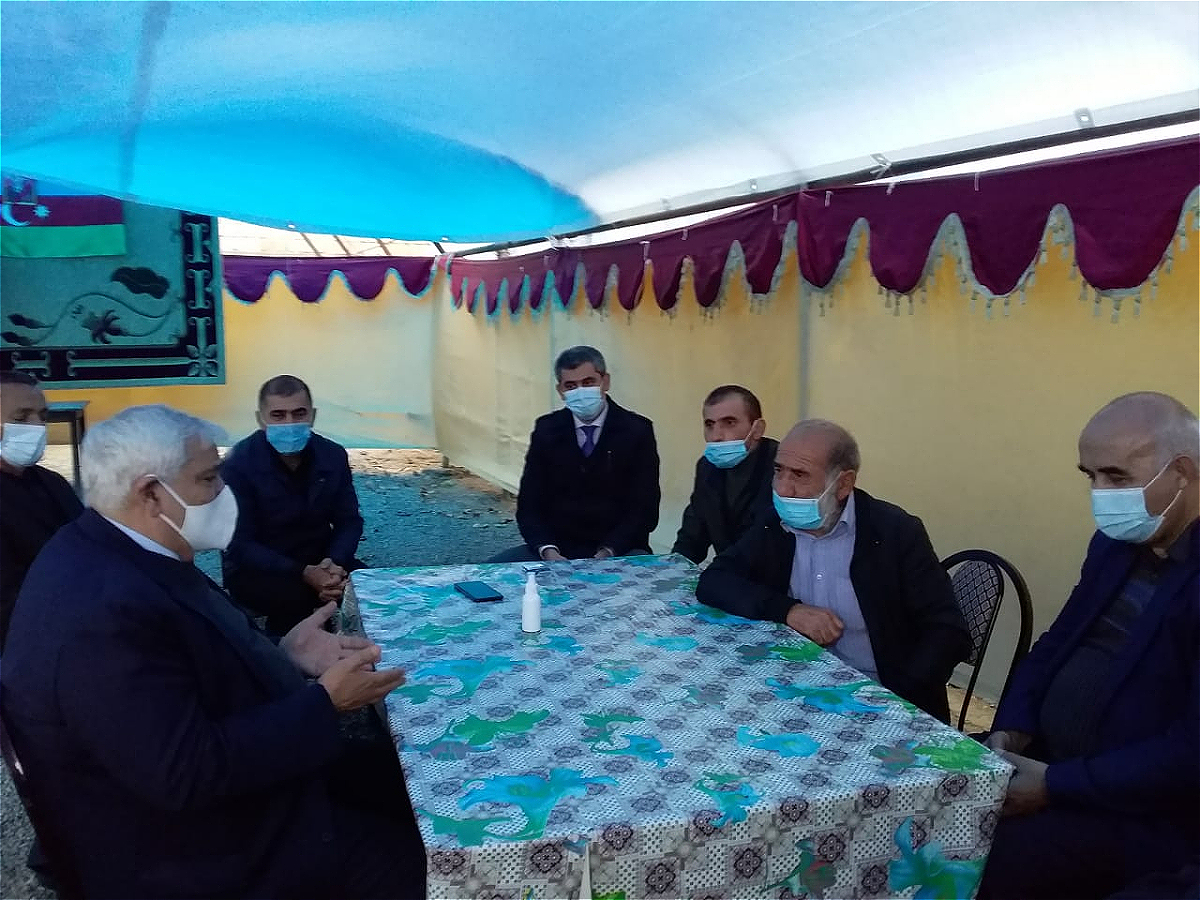 Three children of the Great Patriotic martyr warrant officer Babayev Elmaddin Jafargulu oglu were taken into care by the Azerbaijan University of Languages (AUL). On this occasion, the Rector of the University, Academician, people's writer Kamal Abdullah went to Chayly village in Bilasuvar district to meet with the martyr' s father Elmaddin Babayev Jafargulu Babayev and his family, and expressed his deep condolences.
Kamal Abdullah talked about the historic struggle of the courageous Azerbaijani army, led by our Supreme Commander-in-Chief Ilham Aliyev for defending our territorial integrity. He spoke about the just war of Azerbaijan our invincible soldiers and officers are engaged in, liberating our lands from the enemy' s clutches at the cost of their lives. He said that the bright memory of Elmaddin Babayev, who left his life for his homeland, would always live in the hearts of our people.
Wishing peace to the souls of the sons of the fatherland, died in the struggle for the freedom of independent Azerbaijan, the Rector said: "The people of Azerbaijan have always keep in their hearts our heroic martyrs' deeds. In the person of Elmaddin Babayev we are proud of all the brave sons of our Motherland and consider it our sacred duty to protect the lands liberated at the cost of their lives. Of course, Elmaddin's children and everyone who knows him, are proud that he took part in the Great Patriotic War with dignity and courage and gave his life in this struggle.
The rector said AUL would provide the martyr's three children with everything they need to get higher education and would do everything possible to help them grow up worthy citizens of Azerbaijan: "Our university often holds various events. We will often invite our martyr's children to the university. We will try to make them worthy children of the Motherland. President of Azerbaijan, Supreme Commander-in-Chief Ilham Aliyev brings good news to our people almost every day. As every inch of our land is liberated from the enemy, the souls of our martyrs, such as Elmaddin Babayev, rejoice. We are looking forward to see our tricolor flag proudly fly in all the occupied cities and villages. "
Elmaddin' s father Jafargulu Babaev thanked Kamal Abdullah for his attention. Speaking about his son's combat path, the shekhid's father said he was proud of his heroism: "Elmaddin was the tank commander. He died heroically on 29 September in the battles to liberate the village of Talysh. He served in the army for 13 years. I have three sons, all three of them became soldiers. My two sons are still defending their homeland today. We are grateful to our President for liberating our land. We were all created to protect our land and our homeland. If there were no Homeland, we would not exist. Elmaddin's children Asif, Aisu and Nihad remained for us. I hope they will grow up happy and worthy children of our country. Thank you for coming and sharing our grief. Long live our Motherland!"
On behalf of Azerbaijan University of Languages we ask God to bless all our martyrs and wish speedy recovery to the wounded.
Karabakh is Azerbaijan!