Discussions on International Parliament scholarship programme were held at AUL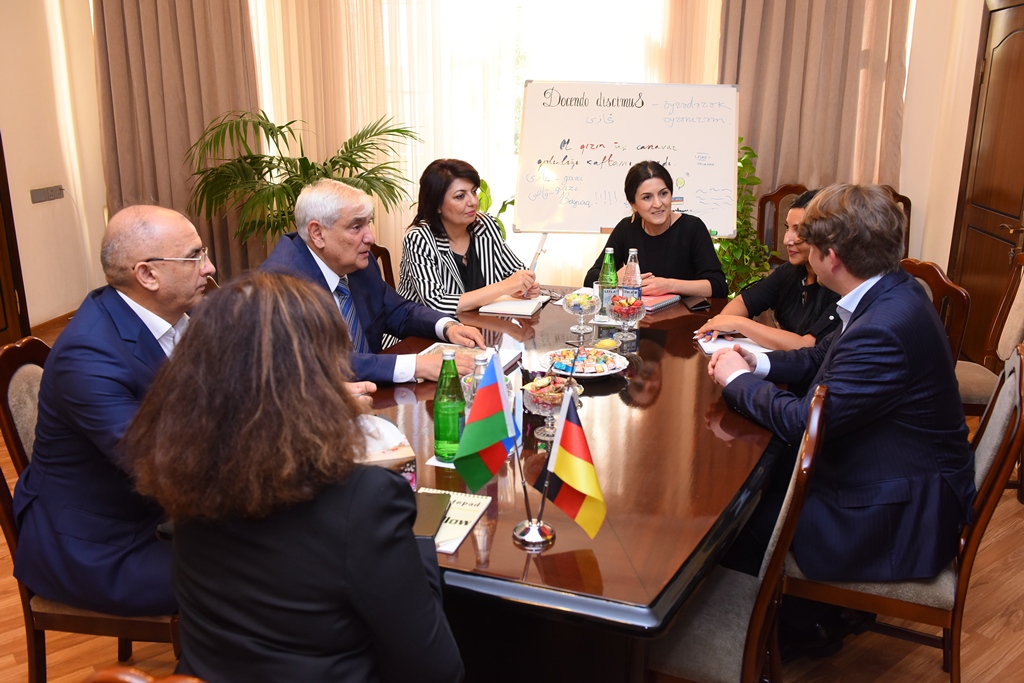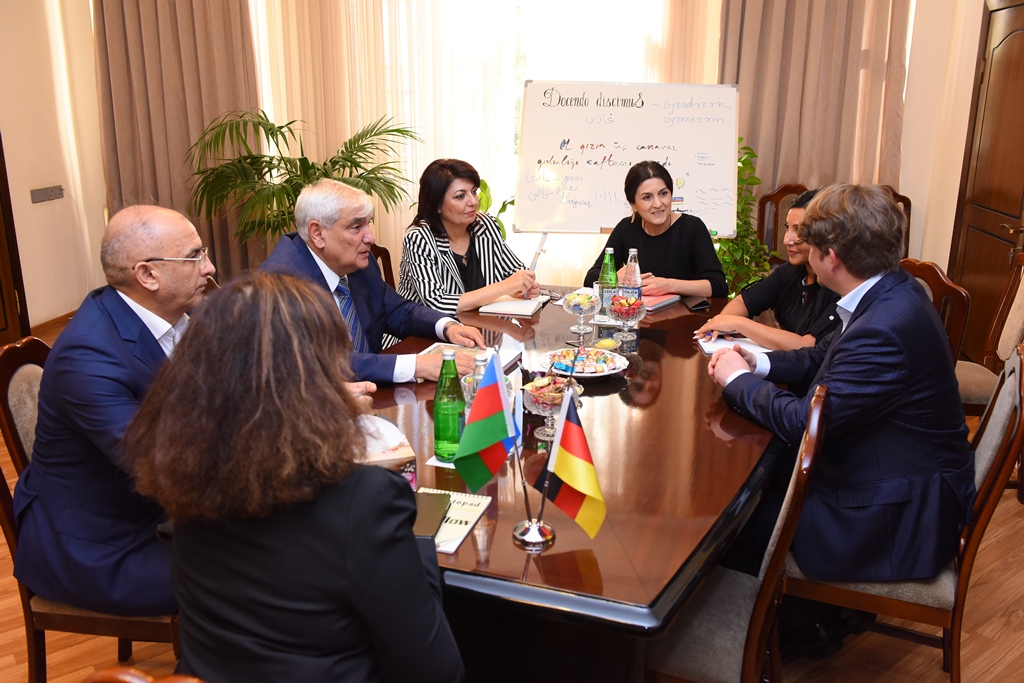 Azerbaijan Language University (AUL) Rector, Academician, People's Writer, Kamal Abdullayev met with the First Secretary of the German Embassy in Azerbaijan Andreas Golt. Mr. Golt had suggested making a presentation on the International Parliament scholarship programme (IPS), carried out by Bundestag and Berlin universities, for AUL students.
Honorary guest pointed out that in the framework of the programme , 15 weeks of practice would allow each intern to witness German parliamentary system activity, exploring the political decision-making processes, and thus obtaining valuable experience in this field. For the participation in the programme, admitting 120 students to be trained, 9 students from AUL would be selected.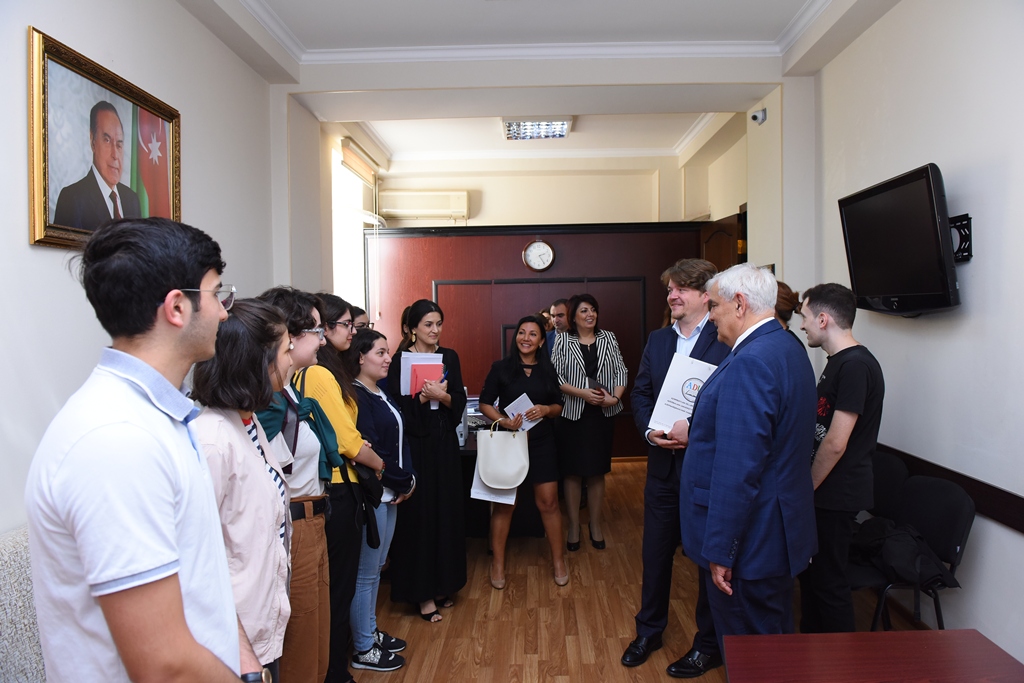 At the end of his speech, the guest expressed satisfaction with AUL's close relations with higher educational institutions of Germany. In his turn AUL Rector highly appreciated the programme presentation, mentioning that the scholarship programme was an important educational system issue and played a significant role in maintaining relations with Germany.
Referring to international relations of the University, the Rector mentioned last year interns' negotiations with a number of German schools. While commending the broader partnership between AUL and the German Embassy, Kamal Abdullayev expressed his hope for its further strengthening.
The parties have discussed the perspectives of further cooperation and relations establishment as well as students and teachers exchange issues.